Coffee: Caffe, Caffe' Americano. Caffe' Corretto. Caffe' Freddo. Caffe' Latte, Caffe' Macchiato, Cappuccino – in Italy there is a coffee drink specifically for every time and mood. Beautifully designed machines made by companies such as Gaggia, Pavoni, Brasilia, and Faema offer a great caffeine fix.
What better way to pass the time than enjoying a Italian coffee while savouring the delights of Italian café culture whilst watching the world go by?  Italians can spend hours chatting over a simple espresso, and you will inevitably be offered a coffee when you pay a visit to Italians in their own homes.
While Italian coffee is popular outside of Italy, those offering Italian style coffee drinks don't seem to be able to capture the real flavour or spirit of coffee as it is made in Italy.
Odd Concoctions
In the UK and America, chains such as Starbucks, Costa Coffee, and Café Nero offer huge containers of odd concoctions with extras such as syrups, marshmallows and whipped cream which, to be honest, are over the top. (Starbucks and Costa Coffee espresso's are nothing like the real Italian deal – Alex).
I have always had an interest in the shapes and sizes of authentic Italian coffee makers in bars and restaurants. These often huge machines are crafted with such precision that they form a focal point in many establishments, be it small cafés or much larger restaurants. In the UK, Italian immigrants who opened cafés would ensure they had the best coffee machine first. Only then did they concern themselves with the rest of the premises, often not venturing much further than simple easy designs such as Formica-topped tables.
Communities formed around these Italian cafés, which came to be used as meeting places, not just for the the odd espresso, but also for every celebration, which in most Italian communities meant that some get-together or other happened every week. One website I am particularly fond of is Classic Cafes which shows many old style London cafes opened by Italian immigrants, most of which, alas, have now closed.
Original Italian Cafés in England
Today the UK, where I am based, some original Italian cafès are still to be found, such as Bar Italia in Soho, and also to some new establishments offering an authentic taste and atmosphere, like La Bottega Milanese in Leeds. La Bottega owner Alessandro Galantino trained in Milan, and now he has brought his talent and expertise to Leeds City with his classically designed environment which promotes a 'real Milanese experience'. Alessandro believes that, "The Italian bar is a national institution, strictly dictated by tradition, rules and heritage. The main ingredient of a perfect caffe is the Barista's knowledge".
An Italian Bar at Home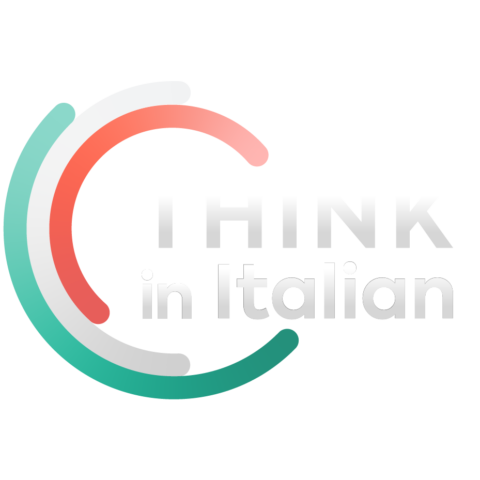 Stop reading, start speaking
Stop translating in your head and start speaking Italian for real with the only audio course that prompt you to speak.
Bringing this 'national institution' into a domestic setting is a bigger challenge. There is great competition between manufacturers to offer consumers a 'café experience' in their own homes. Gaggia, Alessi and DeLonghi are just some of the creators of machines that purport to have the efficiency of the industrial machines. Most department stores sell a large selection of expensive, design-led, brightly coloured swanky machines all advertised as the best you can buy, and yet I would argue the most reliable machine in terms of coffee quality would be the humble version created by Bialetti. There is no cheaper, and more traditional way to make an espresso at home than by using a Bialetti, and some good quality Italian roasted coffee – which you can get from the Sant'Eustachio Cafè in Rome.
Bialetti Moka Express – Great Coffee, Great Design
The classic aluminium Bialetti Moka Express coffee pot was introduced in the 1930's by Alfonso Bialetti who said of his invention that the public could enjoy "in casa un espresso come al bar" – "an espresso like the ones made in bars". The Bialetti pot, complete with its "L'Omino" logo, the little man with the moustache, is one of my earliest childhood memories and I have had the same Bialetti pot for over 8 years, whereas my parents have had their Bialetti coffee pot collection for many more. This simple pot seems almost indestructible, and used properly creates a fantastic espresso that easily beats most of the other more expensive versions on the high street. Not only a real coffee maker but also a real design classic.
Every home should have one or two.  Forget French coffee – go Italian!
About Paolo Feroleto
Having a genuine passion for Italian design and design in general, Paolo Feroleto is a designer of Italian origins with over 13 years industry experience obtained from working in mixed discipline studios in the UK and abroad.
Paolo has worked with a range of clients – from small independent retailers, to large blue chip companies, both in the UK and Europe. His projects have included building corporate identity, designing literature, creating stands for exhibitions, as well as devising graphics for retail outlets and websites. Here are some examples from the interiors section of his portfolio: Four Design – Interiors
Paolo also teaches Graphic Design on a part-time basis and has developed creative workshops for use in education and professional environments.
Currently based in the UK, Paolo like to spend his time travelling as much as possible. You can reach Paolo though his company, Four Design.