In this edition I'm going to take a look at that Italian design classic, the Valentine Typewriter, which was designed by Italian design legend Ettore Sottsass for Olivetti in 1969.  Olivetti produced many iconic typewriters, with the Lettera 22 alongside the Valentine being one the most well known.
I chose the Olivetti Valentine typewriter because, a) it's an aesthetically superb example of Italian design, with its orange spools and bright red plastic casing, and b) because I have two sweet Valentines!
Unfortunately both the Valentine typewriters I have are red – there are also limited editions which are sought after by collectors of classic examples of Italian design.  Other Valentine typewriters were produced in grey, green and blue, and these Valentines are becoming harder and harder to find as each year passes.
Many designers and architects have collaborated with Olivetti through the years and contributed to the growth of the company. As a result of working on items commissioned by Olivetti, many successful careers in design have been launched.
Design luminaries such as Marcello Nizzoli, Mario Bellini, Michele DeLucchi, George Sowden and Ettore Sottsass designed and developed a broad range of products for Olivetti, many of which are are still considered Italian design classics today, as indeed is the pop art inspired Olivetti Valentine typewriter.
Sottsass' Pop Art Typewriter
Ettore Sottsass in particular worked a lot with Olivetti, and in the 1960s he travelled extensively throughout India and the U.S. picking up the influences which culminated in the hugely successful Valentine Typewriter. Sottsass was particularly enamoured of the Pop Art movement and incorporated quirky eye catching pop art inspired elements into many of his designs. The Olivetti Valentine is but one item of many influenced by Sottsass' interest in pop art; a product he described as "A Biro Amongst Typewriters".
This space-age looking machine can be found in many collections of industrial design and is on permanent display in the MOMA – Museum of Modern Art in New York. Whilst typists may dispute its ability to function as a great writing machine, it remains a prime example of Italian design from the 'plastic revolution' which took place in Italian industrial design at the same time.
In this period, Italian design experienced a renaissance which gave birth to a whole new generation of products, many of which made the names of a number of designers and helped Italy come to be regarded as the hub of the new design movement. Such was the influence of this Italian design renaissance that it was given extensive coverage in an exhibition entitled: Italy: The Domestic Landscape at the Museum of Modern Art, New York in 1972.
This exhibition functioned as a major catalyst in the success of contemporary Italian design.
Sottsass, a design pioneer, was involved in many design innovation movements, the most famous of all being the Memphis design group which I covered in a earlier Italian Design feature: Focus on the Memphis Design Movement.
Valentine and advertising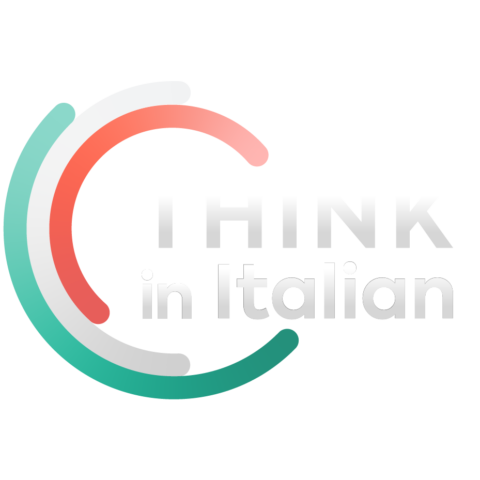 Stop reading, start speaking
Stop translating in your head and start speaking Italian for real with the only audio course that prompt you to speak.
The Olivetti Valentine typewriter was an attractively designed product which advertising agencies found easy to build many eye-catching creative campaigns around.
This typewriter made a wonderful model for a number of  engaging advertising posters, and led to the creation of images which still mange to retain an air of sophistication today. The poster on the right is an object of Italian design memorabilia, as it, and other examples of Olivetti Valentine typewriter advertising capture the mood of the era perfectly.
A Proud Valentine Typewriter Owner
A long time fan of Italian design icons, I bought my first Valentine typewriter over 15 years ago and paid more for it to be shipped back to the UK than I actually paid for the item!
More recently I have found several good working examples on sites such as Ebay. I would certainly put this with my original Kartell magazine rack and Arco lamp as my favourite design pieces and the ones worth hoarding at all cost. I would also recommend this product to anyone wishing to start a decent design collection, alongside another classic of Italian design, the Olivetti Lettera 22.
Time to go shopping folks…! Start your Italian Design collection today! Original Olivetti Ettore Sottsass designed Valentine typewriters go for between €200 and €400 on Ebay Italy, depending on condition.
Remember too that you can find some interesting examples of Italian design on Ebay  – which is a great place for budding collectors of classic Italian design objets d'art to haunt.
If you do start collecting classics of Italian design, or have a collection already, let me know!
About Paolo Feroleto
Having a genuine passion for Italian design and design in general, Paolo Feroleto is a designer of Italian origins with over 13 years industry experience obtained from working in mixed discipline studios in the UK and abroad.
Paolo has worked with a range of clients – from small independent retailers, to large blue chip companies, both in the UK and Europe. His projects have included building corporate identity, designing literature, creating stands for exhibitions,  as well as devising graphics for retail outlets and websites. Here are some examples from the interiors section of his portfolio: Four Design – Interiors
Paolo also teaches Graphic Design on a part-time basis and has developed creative workshops for use in education and professional environments.
Currently based in the UK, Paolo like to spend his time travelling as much as possible. You can reach Paolo though his company, Four Design.