While I was at the hospital while I wrote this. Seeing a specialist can prove to be a time consuming process here.
First, you need a piece of paper upon which is written the time and date of the appointment, then on the day of the appointment you need to go through the 'acceptance' procedure. This often involves getting a ticket and waiting your turn – it is not impossible to find that there are upwards of 80 people in front of you. Once you are at the counter, they take your details and look up the info on a pc – our address always seems to be wrong, despite our having corrected it many times. Then you may have to pay something, after having declared that your income is above or below a certain level. If you pay, you get a nice little receipt which can set off against your tax liability. If you don't pay you get a receipt anyway.
After the queue, there is the appointment (before which you'll need to present the receipt you obtained) which is rarely on time. You really need to a)turn up at least an hour before your appointment or b)go with someone who can do the queuing for you. Option b) is preferable when you have a small child.
All in all you (or two of you) end up wasting more than half a day. Not great when you have to work. It is a proven fact that Italians waste an enormous amount of time dealing with bureaucracy and this not helped by the fact that many things that need sorting out require that you turn up in person.
For some reason doing things over the phone seems to be difficult, especially in the case of things related to health or local services.
While at the visit the doctor suggested that our wee one be tested for allergy, something I was going to request, incidentally. This meant yet another acceptance receipt, although luckily I was first in line and aside for having to complete yet another copy of a form which we had already filled in countless numbers of times I was in and out in a trice.
Even more recently I got a call from the hospital to tell me that the copies of our son's scan were ready to be picked up. This is how things went:
1. Arrive at hospital, go to the office where the scans are held.
2. Charming, really, lady scribbles something on the form I show her and tells me that I now have to pay before I can have the copies.
3. Trot off to the room where you make payments. Take a ticket. Notice that there are more than 100 people in front of me.
4. Have a coffee. Drink some water. Kill time. Still 70 people in front of me.
5. Panic. I do not have my son's health card.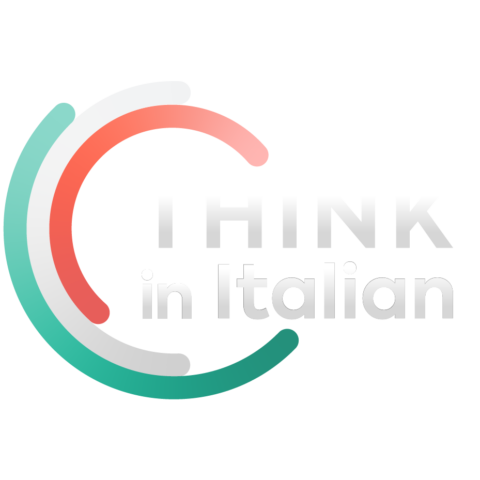 Stop reading, start speaking
Stop translating in your head and start speaking Italian for real with the only audio course that prompt you to speak.
5. Fly off on my bike in the blinding heat to my other half's workplace. Collect card.
6. Arrive back at hospital to find that I have missed my turn in the queue by two places. Fail to stifle various curses.
7. But, I was 'furbo' – crafty in Italian. Before charging off on my bike, I just happened to take another ticket, just in case. I have 25 people in front me.
8. More coffee, more water.
9. It's past 12:30, which means the office from which I need to pick up the copies will be closed. Damn.
10. Finally get to the counter. Correct our address, yet again. Hand over cash, get a nice receipt.
11. Head off to attempt to pick up what I came here for, in the vain hope that the office will still be open.
12. What luck! It is open. The nice lady seems rather surprised to see me. Display receipt.
13. Get the copies.
14. Finally leave the hospital. Three hours burned.
15. Remember that I'll have to come back to pick up the clinical records.
What a palaver!