As any car enthusiast will know, Italy is home to exotic women and, some might argue, equally exotic cars.
Most will know of Italian legends Ferrari, Lamborghini, Bugatti, and Maserati, but in this short series, I'll look at some lesser known Italian sports car manufacturers which produce vehicles very well heeled blogstars may like to consider. Especially after they have flipped their blog to the likes of Google, Yahoo and MSN for several zillion dollars. I will also take a look at a few more down to earth Italian rides, which, with a few exceptions, have improved greatly in recent years.
What's first blogstar Italian car on the menu? Click away to find out about Ferruccio Covini's curious creation.
The Covini C6W
First up, we have a six wheeled super sports car from Italian producer Covini founded by one Ferruccio Covini.   The Covini C6W is just the ticket for people who want their car to stick out in a crowd, because, as you will see in the photo, this mega-motor has six wheels, no less:
These beauties, which come in hard and targa-top versions, are powered by a petrol fuelled 4,200 cc V8s developing around 440 horsepower, which, form part of a super-lightweight 1150 kilogram package, and will thus propel these beasts to around 185 miles per hour.
At least some credit for the chassis set up on this supercar should go to Milan's Polytechnic, which, incidentally, is not a 'polytechnic' in the former UK English sense, but a full blown university. I wonder how many budding Ferrari F1 engineers ended up working on this scintillating subject for a degree thesis.
Should a blogging megastar wish to lay his or her hands on one of these highly original looking Italian stallions, he or she will need no less than 350,000 Euros. Which is a fair chunk of Adsense income, it has to be said.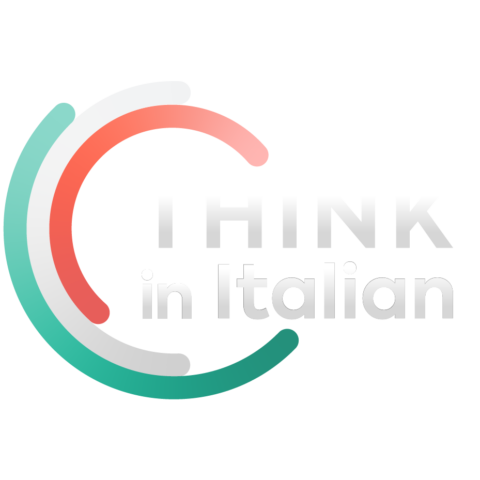 Stop reading, start speaking
Stop translating in your head and start speaking Italian for real with the only audio course that prompt you to speak.
These interesting looking cars would be just the thing for a grand tour of Italy, and would be welcomed at all the best hotels and restaurants throughout the country, of that, I'm sure.
Thing is though, I'm not sure just how many people would recognise one of these rare supercars. This means owners may have to suffer comments such as, 'Sure is the strangest Ferrari I've ever seen Mabel'. Still, owner will be able to smile smugly, and utter 'Peasants' under your breath, before enveloping the non-believers in clouds of wheel spin smoke, as you jet off down Via Roma.
Covini – an Intriguing Company
Actually, while digging around the Covini website I discovered quite a few nuggets of interesting information on the company. For example, the company, founded by one Ferruccio Covini, has been around since 1978. Even more interesting is that Covini appears to have been something of a pioneer on the performance diesel front, with its Supercoupé C36 Turbotronic managing to hit 188 mph.
Personally, I always thought the Germans were leaders in high performance diesel engine technology, but then I'd never examined the subject in any great depth. In actual fact, several Covini cars were powered by engines produced by Italian diesel engine specialist, VM Motori, which is down near Ferrara.
VM Motori, which started out producing industrial and marine diesels, developed an innovative Turbotronic diesel engine technology, and subsequently attracted the likes of clients such as Chrysler, Ford, General Motors, Alfa Romeo and Rover.
US Connection
Moving back to Covini, I was also interested to discover that the company was involved in the development of the gorgeous American super sports racers, the 1994/97 Chevrolet Callaway C7 – I would have like to have linked to the page on the Covini site which mentions this, but the site structure is odd – frames, I think, meaning that direct links are not possible.  A shame.  Covini's website could do with a makeover.
I'd Love a Test Drive
Would this blogger go for a Covini C6W? Good question. If I actually had 350,000 Euros to blow on a car, then I might well go for a test drive, even if my driving skills are far too low for this kind of car. I have to admit that the phenomenally light weight is very appealing, though.