Italy cooks up some delicious cars, none more so than supercar maker Lamborghini.  A Lamborghini is very high on my 'when I'm a millionaire I'll buy one of these things' wish list.
For the moment though, I have to content myself with watching others burble along the streets of Milan in these cars.  Cars which shout 'Crisis, what crisis?'.  I've seen a few Lamborghini's in Milan recently, and now I've just been sent a YouTube video of Lamborghini's latest and greatest special edition the Lamborghini Gallardo LP 550-2 "Valentino Balboni".
After reading about this gorgeous Italian supercar, I have no doubt at all that you will be looking for some car insurance quotes.  Lamborghini car insurance premiums are never likely to be on the low side though.  Still, you never know, you might win the lottery, so Lamborghini insurance may become affordable.
Read on and hope you win the lottery.
Valentino Balboni, for those not in the know, is something of a Lamborghini legend.  This lucky, er, person, who started off as an apprentice in Lamborghini in 1968,  spent the last forty years test driving Lamborghini's motoring wonders.  Just the kind of job I'd love to have.  I'd be great at it too, until I came to a corner.  I'm not very good at corners, you see.  Although I think I would make a great Lamborghini Gallardo drag racer.  Sorry, I was getting a little carried away.
I love the part of the video when the now retired Balboni says that the Gallardo made in his name will have 'a little bit more sporty' suspension settings!  I thought the suspension on Lambos was already on the far side of sporty.  A Lamborghini that's a little bit more sporty?  Can you get a little bit more sporty than a Lamborghini?    Not too sure that you can, even if the company's former top test driver obviously thinks it's possible.  I think I can understand why this gentleman test drove Lambos for such a long time!
Enough eulogising.  Go see the mini Lamborghini Gallardo movie.  I'm about 99% sure that those of you out there who are petrol heads will like love it.
Lamborghini Gallardo LP 550-2 "Valentino Balboni"
I did ask Steffen, the chap who sent me this little video, if, in return for publishing this, I could borrow a Lamborghini Gallardo for a short time, only couple of years or so.  I'd happily plaster Blog from Italy Official Car down the side.  The only slight problem lies in the fact that I would probably have to mortgage Blog from Italy to pay for the insurance.  Unsurprisingly, I have not yet received a reply to my little request.  Dream on Roe.
Oh well, I guess I'll just have to content myself with the video, and hope that those fantastically wonderful good hearted lovely Lamborghini people might one day invite me to a track day, or some such event.  You never know, and I would love to actually drive one of these magical motors, in a straight line.
Before watching, I recommend you turn up the volume to as loud as you think you can get away with.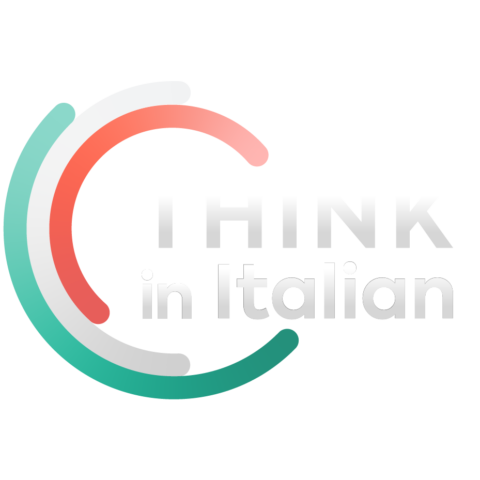 Stop reading, start speaking
Stop translating in your head and start speaking Italian for real with the only audio course that prompt you to speak.
[youtube]http://www.youtube.com/watch?v=1KStbXLVxy8[/youtube]
Lamborghini Figures
For those interested, this slightly more sporty than your average Lamborghini, Valentino Balboni Gallardo LP 550-2 edition, has a 5.2 litre V10 power unit which pumps out something in the region of 550 horsepower.  It's no slouch in the zero to 60 dash either, as it zooms there in a mere 3.9 seconds.
Should you find the right place to really open up this Gallardo LP 550-2, it will take you to a whisker under 200 miles per hour.  I have to admit that this gallivanting Gallardo is probably just about fast and sporty enough for me.  This two wheel drive dream car is light too, at only 1,380 kilograms.  Actually, I'm convinced that this Valentino Balboni Gallardo would help me go round corners much better than I have done in the past.
Only 250 On Offer
Blogstars with Adsense dollars to burn will have to rush to their local Lamborghini dealers though, as only 25o of these Valentino Balboni models are going to exit the Lamborghini factory.  The price?  Sorry, if you have to ask, you can't afford one!  However, for those of you like me who can't afford one, and therefore have to ask, Lamborghini Gallardo LP 550-2 "Valentino Balboni" models start, before taxes, at just under $220,000, or just under 138,000 UK pounds, which equates to some €162,000.
Top Gear's Take on another Lamborghini Gallardo
Right, so this is not the sporty Valentino Balboni Gallardo, indeed, it has less power at only 512 hourses, and four wheel drive as opposed to two, and it's a convertible.  Like the Gallardo above though, it is drop dead gorgeous.
Clarkson starts his review by saying that the 'standard' Gallardo is not much of a drivers car, so perhaps the Balboni edition is.  However, Clarkson loves the Spyder version he gleefully hammers around a circuit.  He says it all when he comments the car is 'a laugh'.  After all, if you like driving, then having a car which brings more than a smile to your face is likely to make you one happy bunny.
OK, here is the Lambo video containing Clarkson's characteristically quirky, but honest, take on a lovely Lamborghini.
[youtube]http://www.youtube.com/watch?v=Hovbx6rvBaA[/youtube]
Now, I wonder if it is possible to mortgage a blog?
PS Lamborghini, if you'd like to sponsor Blog from Italy go here: contact me and I promise I'll learn to go round corners better.  Honest.
Valentino Balboni on Wikipedia