No, I'm not going to write about Ferraris, although I will do.  Instead I'm going to tell you a little about the Vulca S which is made by the ultimate, but not well known, Italian car constructor – Faralli & Mazzanti Auto, otherwise known as F&M Autos.

Dreaming, as they say, still costs nothing.  While I'm waiting for Ferrari to invite me to a track day, I'll write about the some of the less well known Italian cars and car makers I have managed to dig up, such as for example the F&M Autos Vulca S, which is about to erupt onto the car scene.  The producers of this exclusive sports car will probably not be applying to the government in Italy for bail out funding unlike several major car manufacturers in the US.  Why?  Because they only make cars their customers want.
The Vulca S will cost you a pretty penny, well, rather a lot of pretty pennies, as it's on the road price is some 400 thousand Euros, but then it is a limited edition.  It's one of those cars for very well heeled blogstars, such as the legendary Darren Rowse, the Australian brain behind Problogger, perhaps.
Read on to see what this piece of exclusive automotive art looks like.
The Vulca S
Only 10 lucky people will end up with one of these  automotive wonders in their garages, as that's all the company plans to make of them alas.
I like the words used by company to describe their creation, so I'll quote them:
Vulca classically interprets the typical concept of "GT all'italiana": lightweight, hand beaten all aluminium bodywork, 2+2 coupè, sinuous and modern, elegant yet aggressive style. Under the hood pulsates a powerful, reliable, latest generation engine which provides in all its guises exhilarating performance.
Their words sum up the ethos behind the Vulca much better than I think I could. The Faralli & Mazzanti Auto company, located not too far from Pisa, which is behind the design and construction of this stunning car, is certainly no stranger to the design and building of autos, as you will discover later.
To put the 400,000 Euro price into some perspective, an apartment in Milan of fairly modest size costs about the same. OK, you might find it difficult to actually live in a Vulca S, but not to live with one.
Stunning Looks
I love the front and rear views, indeed the views from all angles, although there is something a little odd about the side profile.  It is almost as if the car has a little too much weight around its rear end.  Maybe it's just me.  I'm sure it looks pretty darn good in the flesh, though.
Oodles of Power
The car is powered by an M5/M6 BMW V10 engine which has been bored out to 5.8 litres, re-engineered, and tweaked a mite to put out around 630 horsepower, and which is claimed to be able to propel this 1,600kg aluminium bodied roadster, after it has shot from zero to 60 in under 4 seconds, to a whisker under 210 miles per hour, open roads and speed limits permitting, of course.  That should be fast enough for most of us.
Hand Made in Italy
The body is entirely handmade, which may not come as much of a surprise when you hear that the company that builds this car is also renown worldwide for its restoration of vintage and classic cars.
Vintage car restorers generally have no problem re-building the bodywork of that 1926 Bentley Speed Six Tourer from scratch, for example.  However, it has to be said that the cars of yesteryear where not famed for such things as aerodynamics, nor could too many of them top 200mph!
Have Your Own Dream Car Built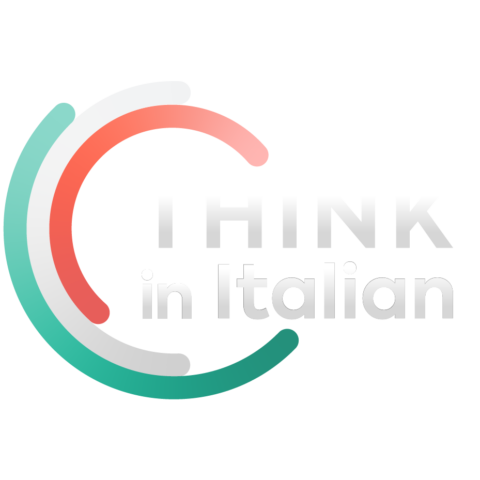 Stop reading, start speaking
Stop translating in your head and start speaking Italian for real with the only audio course that prompt you to speak.
No need to worry though, because cutting edge technology is used by this Tuscany based company to produce the Vulca and other exotic specials which are made to order for F&M's deep pocketed clients via its ANTAS (Aluminium, Craftsmanship, and Art) offshoot.
Incidentally, should you have the cash and the inclination, F&M/ANTAS can literally build you the car of your dreams.  All you need is to be patient for 11 months or so, although you will be invited from time to time to stay at a splendid Tuscan villa so you can keep an eye on the creation of your automotive dream baby.  Just think – your very own concept car!
F&M Autos has a long running pedigree too.
Vintage and Classic Car Restoration
F&M's origins go back to the 1960's when when young and passionate racing car enthusiast, Antonio Faralli founded it.  For reasons as to me unknown Antonio Faralli is known to everyone as 'Mario'!
Initially Faralli's company built racing cars, then moved into vintage and classic car restoration and the building of specials for clients.   The company has attained a world wide reputation for the skill of its craftsmen and the quality of its work, which is presumably why Mario's satisfied customers keep going back.
The 'Brioni' of the Automotive World
One could say that F&M Auto is the 'Brioni' of the automotive world.  By the way, if you would like to chat with F&M Auto about their latest creation, then you can do so through the Vulca Group on Flickr.  As a matter of curiosity, F&M Auto/ANTAS were involved in the making of the Speedracer film.  No doubt they designed some of the futuristic cars used in the movie.
Of course you could simply be dull and buy a run of the mill million dollar car like a Bugatti Veyron, but if you are a real blogstar petrol head, you just have to head for Tuscany and F&M Auto.  Then you can have them cook up a one of a kind car of your dreams.  You cannot get much more exclusive than that, now can you?  Alternatively you could attempt to snap up one of the ten Vulca Ss that are about the grace the world.  Actually, for such a limited edition, the price seems just about reasonble…!
————————————————-
Photo's from the F&M Auto Photostream on Flickr
Many thanks to F&M Auto for allowing me to use them!
And thanks to my favourite car magazine, the Italian version of Top Gear, which ran an article on the Vulca S, from which I gleaned some information.
————————————————-