Most petrol-heads will know that Italy's most famous brand of car begins with an 'f' , but I wonder how many car freaks out there know that there is another Italian super car manufacturer which also begins with an 'f'.
That other Italian super car maker goes by the name of Fornasari. From a distance one might possibly mistake a Fornasari for BMW's new X6, as the two cars look similar.  Looks though, can be deceptive.
Friendly Financial Backers
The Fornasari company was founded relatively recently in 1999 by one Giuseppe Fornasari and a group of friends who provided financial backing.  Based in Montebello Vicentino which is on the road between Verona and Padua, the company produces three models: the RR600, the Group B and the unassumingly named Le Mans.  It's the RR600 which interests moi though.
All-Terrain Racing Pedigree
The RR600 is a three/four door coupe boasting rather above average ground clearance.  Yes, it's one of those SUV things, except this is the real thing, not some tricked up estate car on steroids.
The looks, it has to be admitted, are a little quirky.  Oddly enough these RR600s sort of resemble BMW's X6 SUV, and the concept is the same too.  Whereas the X6 does not appear to have been developed for desert rally raids such as the strenuous Paris Dakar, the RR600 predecessor, the Fornasari RR450, has really participated in many rugged all-terrain rallies.
Although it is not all that clear when from the Fornasari website, apparently these rather specialist all terrain vehicles led the Italian Tout Terrain championship and were performing strongly in the International Baja championship.
What is clear from the web site is that Fornasari's did well in the 2006 Italian Baja , and earned first and the second place in the 18th Puglia Lucania Rally, and second and fourth places in the 2006 Pharaon's Rally.
Quite an impressive performance for this small and highly specialist Italian manufacturer.
In 2003 and 2004 the racing Fornasari's were BMW powered, which is interesting.  The 'puny' BMW engines were dropped in favour of 8 cylinder 6 and 7 litre Chevrolet units.
Super Utility Vehicle
Should someone wish to put one of these things on public roads, he or she should find the performance more than acceptable with the RR600's engine putting out over 500 horsepower, and for another 15,000 Euros, the horsepower of your RR600 flies over the 600 mark.  However, regardless of the power unit, putting your foot flat to the floor, where conditions allow of course, will have the speedometer flicking towards 170+ miles per hour.  More than enough for most of us.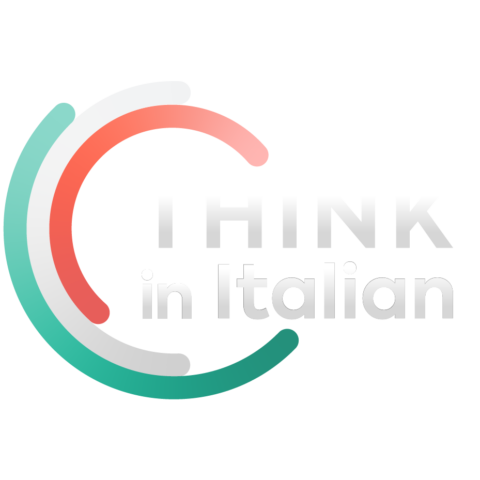 Stop reading, start speaking
Stop translating in your head and start speaking Italian for real with the only audio course that prompt you to speak.
At 4.0 seconds to do the 0-60 dash, a Fornasari RR600 will keep most acceleration freaks, like me, pretty satisfied too.   However with their aluminium V8 power units of between 6000 and 7000 ccs, this kind of supercar eating performance from the RR600 is to be expected.
Strong Utility Vehicle
In case some may be wondering just how robust these flying super SUVs are at around 1700 kilograms, it's probably safe to assume that they will be as tough as many of the other mass-produced SUVs on the market today.  The tubular space frame, which also forms the chassis, should ensure that everything is kept nice and rigid.  Indeed, the all-terrain rally origins of these Italian SUV's is starkly apparent.
Although 1700 kilos may sound a little on the heavy side compared to sleek supercars such as the 6 wheeled Covari which is a mere 1180 kgs, one should bear in mind that BMW's new X6 xDrive50i weighs in at a gas guzzling 2190 kilos, and is 1.4 seconds slower 0-60.
Practical Utility Vehicle
For those looking for a mite more practicality from their on-road version of a Paris-Dakar type desert racer, a four door variant is also available.
On the other hand, those who don't give peanut about practicality might like to note that a convertible version of the RR600 can also be ordered.
These Things Sound Like Serious Fun!
For individualistic blogstars looking for something guaranteed to put, and keep, a big smile on their faces, a Fornasari RR600 would set them back around 150,000 Euros for the 6 litre version, whereas the 7 litre fire breather comes in at 165,000 Euros.  Yes, Fornasari's are considerably more expensive than the BMW X6 (top X6=c. €82,500), but what you will end up with will be pretty much hand built.  Those looking for a little extra can even have their RR600 customised to their heart's content.
inSane Utility Vehicle
To spice up the already blistering performance I guess Fornasari could always be persuaded to bolt on a turbo unit or two if requested, not that the 'standard' version really needs that extra turbo boost.  Would add to the fun factor though, quips he mischievously.
Fornasari For Me!
This blogger would quite like to get his hot little hands on one of these Italian wonders.  I've always liked cars which are a bit rugged and different, and the Fornasari's certainly fit the bill.
Note to Mr Fornasari:  I'd be more than happy to stick 'Blog from Italy is sponsored by Fornasari' on the side of an RR600, should you feel like supplying me with one for a year or two. (Hey, dreaming's free!)
An RR600 certainly would make an interesting alternative choice of Italian road stallion.