Music and art have much in common.  Take Jazz for example, jazz is to music what abstract is to art, with both abstract art and jazz drawing heavily upon improvisation.  Musicians such as late jazz great Bill Dixon have always found inspiration in art, while artists like Gaetano Fiore seek to interpret the images conjured up in music.
While music is an ensemble of notes, art is an ensemble of forms and colours.  Perhaps this is why Italian artist friend of mine Gaetano Fiore held such admiration for Bill Dixon, admiration which led to Fiore developing a relationship with Bill Dixon, an African-American avante guard jazz musician, trumpeter, composer and educator, who sadly left this world in June this year.
What many people may not know is that Bill Dixon helped inspire an Italian artist, acting as a mentor for the artist in question, Gaetano Fiore.  Dixon, albeit at a distance, followed Fiore's artistic evolution, at times critiquing Fiore's work.  Dixon's contribution is something Fiore has never forgotten.  I remember being contacted by Gaetano Fiore soon after Dixon's death had been announced.  For Gaetano Fiore, Bill Dixon was, and still is, a significant influence.
In appreciation of Bill Dixon's 'gift of ideas', if one can call it that, Gaetano Fiore has decided to dedicate an exhibition to his American mentor.
Jazz man and Painter
Dixon was also a painter, as well as being a revolutionary musician – he organised the 1964 "October Revolution in Jazz," – indeed he may well have ended up being another type of artist, if it had not been for his musical prowess.  Dixon actually studied painting at Boston University, with painting being something Dixon never forgot – leading him to suggest that paintings should be 'listened to', a thought which reflects a life-long belief that art and music walk together hand in hand.  And it is with Dixon's philosophy in mind, Fiore has sought to create pictures which people can listen to.
Gaetano Fiore's Tribute to Bill Dixon
The constant and vibrant voice of a trumpet that shakes us and, at the same time, saves us all, as well as the solos of a mysterious light that radiates from the strings of a piano, along with colors and shapes of a way of painting made by unusual sounds: all that is Bill Dixon, unique and eclectic personality of the African-American and contemporary music scene.

We are touched not just by the memory of this artist, but also by his research and his unstoppable flow of ideas. A form of painful voyage during which Bill Dixon was alone in exploring unknown directions and difficult paths leaving us with not only pages of marvelous music, but also a new painting philosophy.

The cryptic sounds of his trumpet are sometimes lyrical, sometimes dramatic. They seem to come up to the surface from the depths: sounds that become painting, painting that translates itself into sounds. We listen to something visible and we see colors that we can hear. Finally an art that aims to create something unexpected and astonishing, with logic and cohesion, both of which are spiritual in nature.

Born October 5th 1925, Bill passed away June 16th this year.

I want to dedicate this individual exhibition to him.  An exhibition that presents a traveling cycle on the theme of The Tree and The Square. This exhibit was previously held in 2008 at the Museum of Bormes Les Mimosas on the French Riviera. Now it finds a temporary location in the picturesque Tower of San Vincenzo (Livorno, Tuscany) which, with its history, stands as a symbol of solitude, a sort of solo on the sea.  And, when viewing the Mediterranean from this tower, one might join Bill's Odyssey in spirit, even if it is from a fortress on the shore.

My art is largely inspired by his music and is "painting listening, waiting for color", i. e. an aesthetic break which anticipates the surprises which could occur.

– Gaetano Fiore

(with minor edits by Alex Roe to help reveal sections which may have been 'lost in translation')
This is but one of the paintings of Gaetano Fiore which Dixon inspired:
When Winter Comes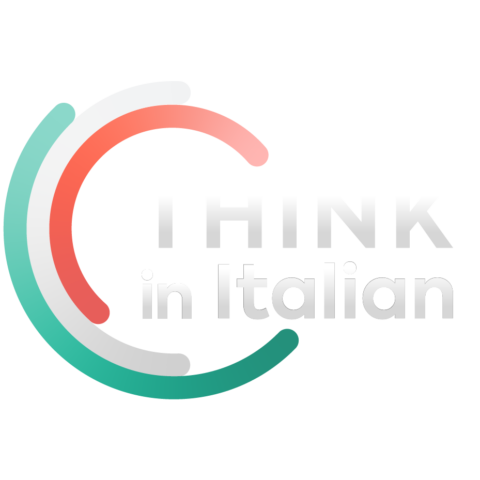 Stop reading, start speaking
Stop translating in your head and start speaking Italian for real with the only audio course that prompt you to speak.
To see more of Gaetano's Bill Dixon inspired work, if you find yourself in Tuscany this September, then why not visit the Pittura in ascolto, attesa del colore exhibition?
Admission is free – details follow.
Pittura in ascolto, attesa del colore – Painting Listening, waiting for Colour

Where: San Vincenzo (LI), Torre – map (link to Google Maps if the map is not visible):
[googlemap lat="43.092208542070324″ lng="10.541553497314453″ align="undefined" width="550px" height="300px" zoom="7″ type="G_NORMAL_MAP"]57027 San Vincenzo LI, Italy[/googlemap]
When: From September 4th to September 18th 2010
Hours: 18:00-21:00 (Monday-Friday), 19:00-21:00 (Saturday-Sunday)
Admission: Free
Inauguration: Saturday, 4th September 2010, 18:30.
More Information: gaetano at gaetano-fiore dot it
Dixon's vision will live on through the work of Fiore, of that, I am sure.
Bill Dixon's music can be acquired here: Bill Dixon on Amazon.com