Italian artisans express their history and their passion through their work. They provide a unique interpretation of classical pieces and many are now offer modern takes on a centuries old forms of art.
Here we try to explain what makes Italian artisans and their work so special. We want like you to discover Italian artisans' creativity and high quality craftsmanship. We recommend some typical areas famous for their craftsmanship. Italian craftsmanship is the soul of our the nation's fashion industry. The history and traditions of their mastery are still very much alive.
Artisans are not just skilled craft workers that create products using their hands. Artisans are like artists, they use their experience and creativity to create beautiful and unique pieces. They feel passionate about their craftsmanship and are proud about their creations. In Japan, the term artisan implies the attitude of pride that craftsmen put into their work – Italy's artisans share the same sense of pride.
Italian craftsmanship has a long tradition. Italian artisans today still take pride in using centenary techniques to create crafts that are typical for their region and have been passed down for generations. Tuscany is famous for its tanneries that have produced first-class leather for centuries. Still today leather is hand treated in many Tuscan tanneries. They still use the original techniques and have the same love for their work.
Grottaglie in Apulia is famous for its crafts in terracotta. Terracotta is moulded by hand and it is hand painted. Traditional pieces you can find on balconies and in Ceramics museums is the Pumo – an ornament that brings good luck to its owners. Today you can find Pumos in their traditional shapes and colours, but you can find also more modern interpretations of this craft.
One of the most famous area for Italian artisanal work is Venice. Thousands of tourists coming to Venice stop at Murano (a small island in the Laguna of Venice) where they can still admire Italian artisans blowing glass. Their laboratories are open to the public and you can see at first hand how they shape and transform glass. Another Venetian island is Burano, it is famous for its lace which has been crafted since the 16th century. Unfortunately lace makers are becoming rare.
Indeed, in most European countries craftsmanship is becoming rare. The work of an artisan is hard and it requires extensive training, but Italy has still a lot of talent to offer. You can still find older Italian artisans working from their studios and showing their off their creations. Watching them work can be a humbling experience. Their passion and concentration has to be seen to be appreciated.
We have watched La Fabbrica della Pelle work, a husband and a wife that have been sharing the laboratory for over 35 years. Their experience has increased massively over time, but they still look at their creations as if it was the first time.
The wife is more passionate about designing the products and choosing the colours (she loves colours!), while the husband is more in his element when he uses his hands to craft the handbags and leather goods. Seeing them at work, you can understand how artisans dedicate their life to their art.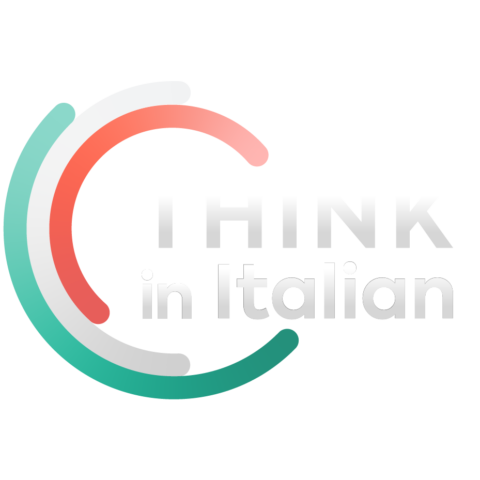 Stop reading, start speaking
Stop translating in your head and start speaking Italian for real with the only audio course that prompt you to speak.
Italy has hope for the recovery of this profession as there are more young Italian talents are finding a passion for doing artisanal work. We are proud to work together with Co.Ro. two young women that express their passion for architecture and geometry through their craftsmanship.
You can see them working from their shop window. These ladies are a great example for young artisans using ancient techniques to create unique pieces for modern customers. The technique is called the "lost wax" technique. Wax is carved to create a mould, then silver or bronze is poured in. The wax melts, but the precious metal solidifies and takes the form from the mould.
The technique requires great precision, as each mould won't be exactly the same as the previous one. This is why each piece is unique. Co.Ro. jewels are tasteful and are a wonderful example of Italy mixing old and new.
Creativity is one of the main traits that make Italian artisans shine all around the world. They are never afraid to express their points of view. Many find original ways to use established techniques, others find original ways to repurpose old material and recycle it. The world of Italian craftsmanship is expanding and combining old with new.
Artisans try to connect their history with contemporary trends. They are faithful to their heritage but dedicate time to continuous product innovation. For this they listen to what their consumers expect from Italian craftsmanship – high quality materials, particular details and impeccable finishing touches. They preserve the culture of know-how and use it to achieve a style that represents the desires of contemporary customers. But they never forget the Italian traditions and qualities that make them stand out.
Like most artists, artisans prefer to focus on the creative aspects of their work rather than marketing their creations. Some find online sales daunting and are not confident users of online tools. We have noticed that in recent years more artisans are starting to understand the opportunities that an international online market presents and want to make the most of it.
Boutique Italiana tries to help these talented Italian establish a presence online. We feel passionate about the artisans we have selected. They put their personality and their heart in their creations. We want to share this passion and give people the opportunity to find unique craftsmanship.
It's the uniqueness that adds personality to their products, providing an additional value that mass produced items don't have. We tell the story lying behind the crafts, because we believe that it is great to own a piece we can appreciate.
The beauty of artisanal products stems from their uniqueness. Visit our online shop if you appreciate the work of artisans and if you would like to discover contemporary interpretations of traditional Italian craftsmanship.
By Maria Guidi
Maria Guidi is originally from Italy but lives in the UK. I have been living abroad for several years and felt the need to reconnect to my Italian roots. Boutique Italiana is her way to be close to Italy and share some of the best things her country has to offer.