Rumors that American coffee seller Starbucks is going to set up shop in Italy have been floating around for years. Recently though, those rumors have reached a new crescendo, even if for now, they remain no more than rumors.
If Starbucks does open a store, its first will be in Milan, or so goes the latest rumor.  Incidentally, US pizza chain Domino's has now opened a pizza joint in Milan, so maybe Starbucks will be next? We'll see. McDonald's has been in Italy for years, as has Burger King.
Interestingly though, and in Starbucks favor, speciality coffee is gaining in popularity in Italy. As well as coffee pods being available in a wide selection of coffee blends – some are available with coffee-chocolate and other combinations, and, in central Milan, a speciality coffee shop has opened.
The products on offer in this shop, which I have visited, are not dissimilar to what Starbucks offers – I visited Starbucks when I was in New York a year or so ago. Maybe the speciality coffee shop in Milan was funded by Starbucks to see how king sized coffee beverages would go down in Milan? Maybe not.
Even if Starbucks does open for business in Italy, it may not be as successful as the American coffee chain may hope to be. Then again, this Italy resident has noticed here in Milan that quite a number of cafes, or bars, as they are known in Italy, have been offering coffee in almost Starbucks-size paper cups. However, unlike Americans in the various cop shows shown on Italian television, Italians wandering around clutching huge paper coffee cups are a very uncommon sight on the streets here. Well, I haven't seen any coffee-cup-clutching Italians in Milan yet.
Will Italians go for Starbucks interpretation of Italy's favorite drink?
Whether Italians will like Starbucks coffee offerings remains to be seen and in coffee loving Italy, a US chain selling coffee to Italians is a little like trying to sell sand to Saharans. Then again, the store shown above suggests Italians might be prepared to welcome Starbucks.
Hot Starbucks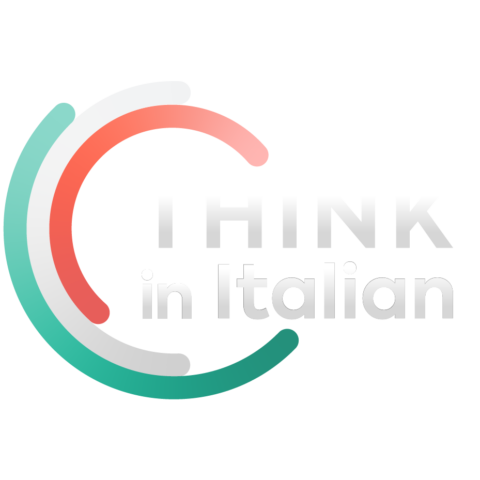 Stop reading, start speaking
Stop translating in your head and start speaking Italian for real with the only audio course that prompt you to speak.
As a matter of interest and while chatting about the latest Starbucks rumor, I was told of a Starbucks experience by one Italian I know who tried Starbucks drinks when he was in London this summer with his family. He, and his family, were rather surprised to note just how hot the drinks were, and how long they remained so. In fact, they eventually threw their still steaming virtually undrinkable Starbucks beverages away.
From this long time Italy resident's experience, Italians don't tend to like their coffee drinks to be scalding hot. Indeed, you'll hear Italian's ordering 'tepid' cappuccinos which tend to be served lukewarm anyway. Nor do they tend to go for quantity. Order a caffe espresso and you'll know that coffee in Italy is little more than a spit in a cup. Whether Italians will go for bucket-sized quantities of coffee remains to be seen but I'm not sure they will.
Starbucks prices might be too high for Italians
Aside from how hot, how large Starbucks coffees are and how Italians might regard the wacky range of pseudo coffee combinations in Starbucks' repertoire, there's the price. An espresso coffee costs around €1 in Italy, and a cappuccino around €1.20. Starbucks prices may raise Italian eyebrows.
Owing to the crisis, Italians have been cutting down on coffee spending and instead of visiting their local cafe, more and more have been opting for coffee-pod fed coffee machines at home.
Ten cups of espresso coffee made by a pod taking coffee machine can cost €2.80 or a mere 28 Eurocents a cup. Italians may baulk at paying €4 or €5 for king size quantities of their favorite drink, assuming, that is, Starbucks prices in Italy will be similar to prices in other nations in Europe. If, on the other hand, Starbucks becomes fashionable, eternally image conscious Italians may be prepared to pay higher prices simply to show they can. We'll see.
Rome based expat Rick Zullo sensed that Starbucks would land in Italy a year ago. Will he be proven right? Only time will tell.
Sooner or later, Italy will learn whether the latest "Starbucks is coming to Italy" rumor is more than mere rumor. Otherwise, the latest Starbucks story will simply fade away only to be resurrected in a year or so.