Stereotypes rule more often than they should, perhaps.  Take for example the attitude of some Italians towards the Chinese: they work far too hard to bother with things like holidays, and they don't have any money either.
Such opinions came out during a conversation I had with friends over dinner the other evening.  One of the people I was chatting to works, albeit indirectly, in the travel industry in Italy.
Well, as with most opinions based upon stereotypes, the view some Italians have of the Chinese and their propensity for travel is inaccurate.
The Chinese are travelling – 54 million Chinese left China to wander the world in 2010, according to a press release (.pdf file download) made by the China Tourism Academy (CTA).
These voyaging Chinese tourists tend to be rather well-heeled too.  They spent $48 billion or $842 a head, in 2010.  It is estimated that the figure of 54 million Chinese on the move will increase by 3 million in 2011, but this forecast may well be on the conservative side.
Affluent Chinese are clearly discovering the joys of travel.
Where do these Chinese travellers go?
Not to Italy
Two destinations which Chinese holidaymakers find appetizing are Australia, and the UK.
The long flight times to both of these destinations do not seem to be putting curious Chinese travellers off.
From the article Number of Outbound Tourists Soaring on China Daily from March 2010:
According to statistics from travel search engine Qunar.com, top destinations for travellers departing from Beijing were Hong Kong, Tokyo, Seoul, Singapore, Bangkok, New York, Paris, Kuala Lumpur, London and Sydney.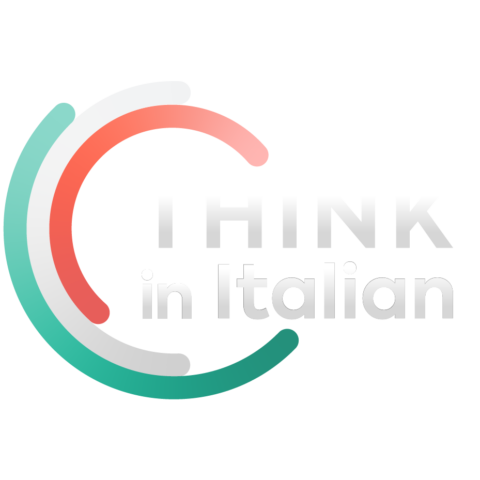 Stop reading, start speaking
Stop translating in your head and start speaking Italian for real with the only audio course that prompt you to speak.
Rome, Florence, Venice and Milan? Conspicuous by their absence, are they not?  Very surprising, and a missed opportunity for Italy seeing as Chinese travellers love shopping. They even outspend those well-known big spenders, the Russians, according to the fascinating information on the China Travel Trends website in this article entitled Chinese Tourists Named Top Shoppers
Italy is a shoppers haven!  I'm sure Chinese tourists would love a shopping spree in Milan, especially during the summer sales.
Still, at least the official Italian tourism site Italia.it does have a section in Chinese, even if you'd have to know the English word for Chinese to find it. Not being able to understand Chinese though, I have no way of knowing how good Italia.it's Chinese section is.
Italy is Slow on the Uptake
Italy, however, is not on the ball, as usual, as this article, in Italian, from La Stampa dated 6th March, 2011 demonstrates: Sono cinesi i nuovi signori del turismo globale, ma l'Italia è fanalino di coda – The Chinese are the new Lords of Global Tourism, but Italy is last in line.
Such a shame, such a waste of a great opportunity, and Italy with its worrying financial state and stodgy economy could do with the income boost big spending Chinese tourists could provide.
Information in Chinese
There is a glimpse of light at the end of the tunnel, Italy's Tourism minister Brambilla made a recommendation in May 2011 that tourist information in museums and other sites of interest should be provided in Chinese.
I could not find any information for Italy's tour operators on how to make Chinese tourists feel welcome in Italy, alas.  It does not look as if Italy's government is doing much to help its potentially lucrative inbound Chinese tourism business reach its full potential.  If I'm wrong on this, I'll be more than happy for the error of my speculation to be pointed out.
Let's hope Italy makes it onto the list of preferred destinations published by the China Daily in 2012.  We'll see…
Photo Credit
Piazza Navona photograph by: pynomoscato