At Silvio Berlusconi's behest the Italy-hosted G8 summit was moved to the earthquake stricken Italian region of Abruzzo.  Abruzzo is still being shaken by aftershocks on the eve of this meeting of international economic superpowers.
Italy too is being shaken by the approach of the G8, as the eyes of the world focus in on Italy's darker sides.  Another G8 meeting held in Italy, that in Genoa in 2001, was marred by extreme violence and death, and back in 1994, while Italy was hosting a G8 summit, Italy's then prime minister, one Silvio Berlusconi was served with a court summons during the conference.
Recent press reports seem to indicate that the upcoming Italian G8 may turn out to be something of a fiasco.  Adding to this suspicion is the Berlusconi bashing La Repubblica Italian newspaper, which carried an article yesterday highlighting the world's doubts with regard to Italy continuing to be a member of this prestigious economic and social forum, and, referring to an article in Britain's Guardian newspaper, states that pressure is mounting to have Italy disbanded as a G8 member, and that Spain may fill the vacancy left by Italy.
The La Rupubblica article is distinctly negative and intimates in no uncertain way that Italy's prime minister's recent shenanigans have not helped matters.  There is, alas, more.
UPDATE 12:50 Italian Time: José Manuel Barroso, President of the European Commission has stated today, 8 July, 2009, that Italy will not be kicked out of the G8.  He also stated that Italy is an important member of the G8.  Source: RAI News24
Italy's G8 Disorganisation?
According to the La Repubblica article, which, in turn refers to a report in Britain's Guardian, Italy has not managed to come up with a firm agenda for the G8, and the US has had to step in to lend a hand, or rather, completely take over the planning of the summit.
Italy's foreign minister, Franco Frattini, has hotly denied the US decided to take matters into its own hands in order to sort out the G8 mess, and has attacked the Guardian saying that he hopes it 'should cease to be one of the world's principle newspapers'.  Frattini is claiming that the Guardian has got its wires crossed and has confused conference calls related to the G20 with those of the G8.
Berlusconi himself has railed against the contents of the Guardian, which he calls an insignificant little newspaper.  Even Italy's defence minister, Ignazio La Russa, has vowed to never buy the Guardian again, and stated that he does not bother with foreign papers anyway.  Xenophobes here, there, and everywhere.
The Guardian, meanwhile, has issued a statement denying that its initial article is inaccurate.  While the Sunday Times, in refuting that there is any Murdoch inspired plot against Berlusconi, stated that Italy's prime minister is in the spotlight simply because his antics provide material which is interesting and fun.  Such material helps sell newspapers, and quite a bit of ad space too, no doubt.  Whether he likes it or not, Silvio Berlusconi is news.
Moving back to the Guardian's claims that the organisation of the forthcoming G8 is in chaos, could it be that managing Silvio Berlusconi's recent troubles has been taking up rather too much of his governments' time?  Hence the reason why the G8 agenda has not been given the attention that it merits.
Kofi Annan's Consternation
On top of accusations of chaotic G8 organisation, Italy is also being accused of not having met its commitments with regard to overseas aid, having only stumped up a paltry 3% of the sums it promised to contribute.  Placing Italy in yet darker light, is the fact that Berlusconi's government intends to cut overseas aid contributions by some 50%.  Could this be a sign that Italy's economy is not really as healthy as Berlusconi likes to boast?
The usually mild mannered Kofi Annan has written an angry letter to Italy's prime minister accusing him of reneging on Italy's commitments regarding the provision of aid to Africa.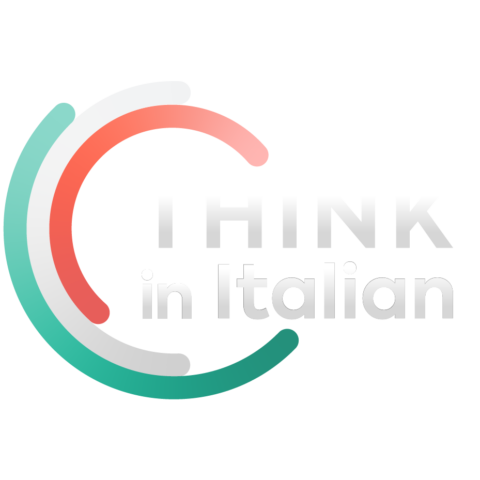 Stop reading, start speaking
Stop translating in your head and start speaking Italian for real with the only audio course that prompt you to speak.
Indeed, most of the world's press appears to be having a go at Italy at the moment, but then Italy does not seem to be doing itself any favours.  Using the word 'Italy' implies that everyone in the country is xenophobic and incapable of organising anything, whereas this is really not true.  The sad thing is that current goings on really are reflecting badly on Italy as a whole.  And glamorous Mara Carafagna's recent G8 appointment appears to compound problems, and perceptions.
Mara Carafagna the Official Welcomer
Other Italy inspired observations in the world's press concern the appointment of the attractive former showgirl Mara Carafagna as a sort of welcomer who will look after the wives and partners of visiting G8 dignitaries.  The fact that now government minister Carafagna was once a topless model (click on the link to see Carafagna in all her former glory!), is being gleefully bandied about by the international press, and, admittedly, fits in rather too well with recent accusations surrounding Berlusconi, such as his mysterious, and as yet not fully explained relationship with the young and nubile Noemi Letizia.  That is not to mention the still brewing call girl issues and other showgirl related revelations, as well as claims from Silvio's own wife that he had been having relationships with minors.
G8 Reality Show
It is starting to look as though the G8 may turn out to be one almighty reality show, or should that possibly be, surreality show.   If the G8 were an episode of Celebrity Big Brother, one can guess which member of the household is likely to end up being pushed out into the street.  The trouble is, the country which might find itself being shoved out of the special G8 episode of Big Brother may well also be the owner of the house in which the G8 reality show is being staged.  Talk about embarrassing.
Things are not looking too good for Italy at the moment.
Berlusconi Should Stand Down?
Reading between the lines, what the world's press is saying is that the only way for Italy to save face would be to have Silvio Berlusconi stand down as prime minister of Italy.  This may prevent Italy from being unceremoniously removed from membership of the G8.
Perhaps Berlusconi could have got away with his showman style politics in better times, but all his joking and fooling around, plus his decadent parties and fast women tend to be giving the impression to the world that Italy is not a serious player.  This is a shame, because it is, or rather it would be, if it addressed its image problems.
And Berlusconi really has no need to fear Italy's courts or judges.  A recent article on the second page of Il Sole 24 Ore claimed that had Madoff been sentenced in an Italian court, he would only have received 8 years!  On the basis of this, it is highly unlikely that Berlusconì would even end up in prison.  He's more likely to be put under house arrest in his luxurious party pad in Sardinia, where, of course, he would be able to hold all the parties he likes without fear of his antics damaging the image of the country he claims to love so much.
Let's hope that a phoenix rises from the ashes of Abruzzo.
Sources:
Official Italian G8 Summit website – on which there does not appear to be a G8 Summit Agenda.
Calls grow within G8 to expel Italy as summit plans descend into chaos – The Guardian UK
Marcegaglia: "Aspettiamo le riforme" – Marcegaglia: We're waiting for the reforms – in Italian – La Stampa 6 July 2009
"Italia fuori dal G8, vertice caos" Berlusconi: "Una grande cantonata" – Italy out of the G8, summit chaos – Berlusconi – 'A huge goof' – in Italian – La Repubblica – 7 July 2009