Things are starting to look abnormally ominous for press freedom in Italy.  Legislation introducing new wire-tapping, or rather, anti-wire-tapping stroke press gagging rules, took a step closer to being written into Italy's law books yesterday after the bill proposing the changes passed though Italy's Senate.
Senators who are members of the Italian Values opposition party caused a stir yesterday when they occupied government seats in Italy's Senate in protest at the attempt to push the bill through.  The unruly senators where duly kicked out of Italy's senate until voting on the wire-tapping bill was to commence.
Former Italian prime minister Romano Prodi stated that the proposed legislation will cause breathing problems for democracy in Italy.  Ferrari boss Luca Cordero di Montezemolo commented that the new laws have not been thought through well enough.
Differing Points of View
While Berlusconi and his crew are claiming that the new wire-tapping laws will reinforce the rights of Italians to privacy, others believe that the laws will ensure that many, which includes plenty of Italy's dodgy politicians, will be able to get away with even more skulduggery than they've been used to getting away with.
Berlusconi himself is reportedly unhappy that the new laws will not go far enough, whereas Italy's press are convinced that they will go far too far, and effectively gag Italy's news media.
The Economist in its article entitled Italy's Gagging Law – Private Lives does not not think the proposed sections regarding reporting are overly restrictive.  Indeed, they would not be, if Italy did not suffer from levels of corruption which are way above normal.  Then, there is the constitutional aspect.
On the face of it, the amended wire-tapping law does appear to go against Article 21 (1) of the Italian Constitution, which grants "Everyone the right to freely express thoughts in speech, writing, and by other communication.".  Furthermore, the Sword of Damocles in the form of fines and imprisonment for editors and journalists who infringe the proposed new legislation by reporting certain items, appears to go against the spirit of Article 21 (2) –  "The press may not be controlled by authorization or submitted to censorship.".  See this post on BlogfromItaly.com: Wire Tapping Troubles in Italy, for more on the wire-tapping situation and the full text, in English, of Article 21 of the Italian constitution.
What we can be sure of is that Italy's justice minister and his team have been jumping through hoops to find wording for the new legislation which cannot easily be challenged as being unconstitutional in Italy's Constitutional Court, or elsewhere.
Bill is Nearly Law
Now the bill will go before Italy's House of Deputies, and then, if it passes, will head for Italy's President Napolitano, who can either send it back for amendment, or sign it into law.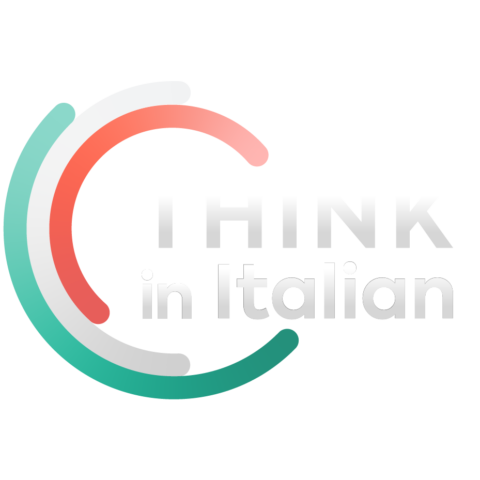 Stop reading, start speaking
Stop translating in your head and start speaking Italian for real with the only audio course that prompt you to speak.
Even if Napolitano signs, and he will probably be brow-beaten by Berlusconi into doing so, challenges on the grounds of the constitutionality of the law will still be possible.  In the meanwhile though, the law will be binding.  There are also proposals afoot to appeal to the European Court of Human Rights, should all other appeal avenues lead to dead ends.
Corruption Brushed Under the Carpet
If the law does go through, Italy, which is already riddled with corruption, (See: Corruption Begins in the Cradle in Italy) will become even worse, only most incidences, one suspects, will be brushed under the carpet.  Italy's press, which is already suffering from falling revenues, will have its hands tied, so Italy's citizens will remain none the wiser, which appears to be what Berlusconi is angling for.  Berlusconi's concept of corruption, and mafia, is perhaps a little different from that of most peoples, or so it would seem.  Pietro Lunardi, a minister in one of Berlusconi's former governments once publicly stated that Italy needs to live with the existence of the mafia.
The new wire-tapping laws will, potentially, make life easier for Italy's various mafias, as has been pointed out by Italy's very own anti-mafia body, and by the US Justice Department.
Journalists to Strike
The 8th and 9th July in Italy are scheduled to be days of 'noisy silence', as Italy's print and broadcast media strikes in protest at the forthcoming wire-tapping legislation.  The situation is looking somewhat bleak for the future of the freedom of the press in Italy at the moment.  If the law does come into force, and stays there, it will be interesting to see how Freedom House rates levels of press freedom in Italy.
Is there any hope?  Well, Italian independent newspaper, Il Fatto Quotidiano, despite sporting a black armband, believes there is, and it comes in the form of the world wide web.
Offshore Press
What Il Fatto Quotidiano is proposing to do, is to set up a website beyond Italy's jurisdiction which will publish news stories which could not be run in Italy, thus circumventing Italy's press-gag.  There would, if fact, be a network of what could be called offshore Italian news websites carrying stories which have been banned in Italy.  This, to an extent, will help preserve the spirit of Italy's constitution, although the press which is friendly to Berlusconi will no doubt do all in its power to discredit these offshore news sources.
The really sad thing though, is that this change to Italy's wire-tapping laws has been effectively brought about by Italy's press who have been simply reporting who is being investigated for what.  The sort of thing the press in any normal county does anyway.  The 'who' in many recent cases has been Berlusconi and his associates.
Other Italian newspapers are wearing black armbands today as well, ANSA: Press protests wiretap bill
Is Italy a normal country? Or is it destined to become the European version of Burma?  Answers via a comment.
Photo credit:
Gag photo by Lorelei7