Well, Italians now have iPhones, but how has the Italian web reacted to the every growing thirst for information about Apple's latest cult product?
Yes, this week Blog from Italy is focusing on Italy's summer hit – the Apple iPhone.
In this post, I'll show you which iPhone websites turn up on the first page of search results when someone does a search for 'iphone' on Google.it – Google Italy. The results are potentially a little worrying, as you will find out.
iphone.it
First and foremost, and at the top of Google.it search results for iPhone, there is a non-Apple Italian website devoted to the iPhone – iphone.it. Oddly enough, this site does not appear to be anything to do with Apple, even if the look is somewhat Apply, so to speak. One wonders whether Apple's legal eagles will be having a go at reclaiming this extremely valuable domain.
OK, domain name issues aside, what does iphone.it offer Italian iPhone owners?
The shop section is simply a collection of links to sites which sell iPhones and accessories.
Then, there is the News section, which appears to be simply a collection of rss feeds to sites with information about iPhones.
Perhaps the most potentially interesting section is the Downloads area, which provides links to:
Applicazioni – Applications
Sfondi – backgrounds
Suonerie – ring tones
Guide and Tutorials
Domande e Risposte – Questions and answers
If you click on Applicazioni, you will see to links, one to the App store, which does not have any iPhone applications as such, and links to iTunes applications.
Actually, it's best to click on Applicazione sul Web, which will take you to a mysterious list of categories. Clicking on any of these categories will take you off to iphoneappr.com, which is all in English, has an odd layout, and the lack of any additional information left me wondering just how legitimate the iphoneappr.com site is. A quick hop onto Google and I found the main iphoneappr.com page, but it is not clear who is behind the site, even if there are lots of iPhone applications to go through.
After you find an application and If you click on the Launch App button, you are either taken to an on-line version of the application or, sometimes, to the application developers site, where you may need to register before being able to play with the application.
Navigation of the version of iphoneappr.com site accessed via iPhone.it is painful, as you need to use your browser back button to move back to the anonymous lists of applications.
Anyway, back to iPhone.it and its Downloads section. In the sfondi area, there are lots of pictures to upload and use as backgrounds for your iPhone, although its not all that clear how you can get these pictures onto your iPhone, as there are no instructions.
The ringtones area of iPhone.it is basic, in that you have to go to to another site – http://i.danstaface.net, to supposedly upload and find ring tones, however, the i.danstaface.net site is odd, and aside from some superficial information, it does not give a great impression, and it's all in English, which Italians will love.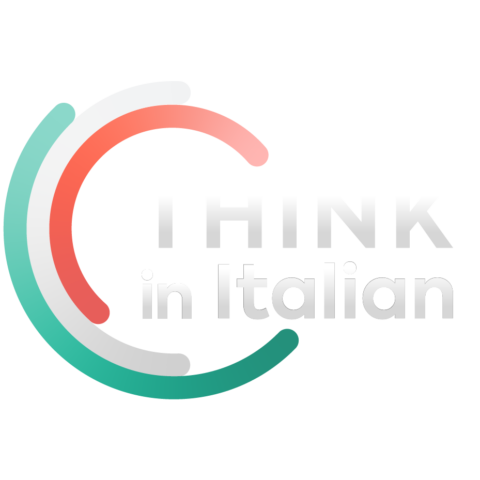 Stop reading, start speaking
Stop translating in your head and start speaking Italian for real with the only audio course that prompt you to speak.
The Guides and Tutorials section link goes nowhere, just a nice little not found 404 error. Same for the Domande e Risposte section. Not good.
Actually, for such a prestigious domain, iPhone.it is amateurish and should be treated with caution, as you never know what little extras this site may end up installing on your treasured iPhone. Has anyone developed a keylogger for the iPhone yet?
Remember that iphone.it site comes right at the top of a Google.it search for iPhone, or at least it did when I searched today.
Apple's iPhone Italy website
At position number three after having done a search on Google.it for iPhone, there is the official iPhone Apple Italy website.
This is up to Apple's usual high standard, and a much safer bet for safer iPhone applications, iPhone information and guides. My advice would be to go here before iPhone.it.
iPhoneplanet
iPhoneplanet.it is another of the sites which shows up in the first page of Google.it iPhone search results. This site sells itself as an iPhone 3g Italian portal, although its more of a blog about the iPhone. There is plenty of iPhone information here, and it's probably not a bad resource. However, as to just who is behind this advert rich site is not clear. Again, this does not give a great impression. An 'Ad-zine' site.
MelaBlog.it
Finally, after Apple's own iPhone site, we come to MelaBlog.it. This site looks OK, and is part of the blog.it network. There is a 'Chi Siamo' page, which helps you feel as though you are not dealing with something dubious. The MelaBlog.it site is not solely devoted to the iPhone, but all things Apple. Clicking on the iPhone tag will take visitors to plenty of articles about Apple's iPhone though.
After Apple's own iPhone site, MelaBlog.it's iPhone area is the best Italian iPhone site so far encountered.
iPhoneitalia.com
The next iPhone resource site encountered in the first page of a Google.it search for iPhone, is iPhoneitalia.com. This site is rich in information and resources.
iPhoneitalia.com has an active forum, an about page, and plenty of information to convince users that the site is legitimate, and not likely to plant spyware or encourage you to download dodgy applications.
Overall, iPhoneitalia.com gives of a professional air, and is the best iPhone site to be found on the first page of Google.it search results, as at the date of writing.
iphone-italia.com
Finally, at the end of the first page of Google.it search results for iPhone, there is iphone-italia.com. This site should not be confused with iPhoneitalia.com, and iphone-italia.com appears to be another one of these anonymous sites set up to capitalize on the popularity of the iPhone brand in Italy. The articles on this blog type site appear to have been scraped from other news sources. Let's call it an 'Ad-zine', like iPhoneplanet.it, which is a site set up using other people's content and which has the primary aim of developing advertising income, but may have limited value as an iPhone resource website for Italians.
In summary, the first page of a Google.it search for iPhone yields a mix of genuinely useful and quite suspicious iPhone websites in Italy.
I would be interested to hear of anybody else's experiences in tracking down iPhone websites in Italy, especially if they have found something interesting. As for the sites mentioned here which smell odd – use with caution.