After writing about the successful hacking attack on Italy's crack cyber-crime fighting police unit, I decided to do a little technical digging.  I decided to carry out a quick and dirty quality control check on the websites of Italy's two main police forces and see how they measured up in comparison with the web sites of some other well known law enforcement web sites, including that of the CIA.
As has been pointed out to me, the CIA is not really a law enforcement organisation – however, like the cyber-cop arm of Italy's police, it gathers intelligence.  And seeing as the CIA is just about at the top of the pyramid security-wise, I thought it'd be interesting to include this organisation.  I did think about including the NSA, but was too scared to run checks on them.
The tools I used, which are available to anyone – including hacking types, were the W3C Markup Validation service, which I use myself to track down HTML and other errors and issues, and Google's Page Speed testing system.
The W3C Markup Validation system can give one a certain idea of the quality of the code used to build a web site, as well as the attention to detail of those who created the web site in question.
Google's page speed system, on the other hand, both provides information on usability aspects, such as how fast web pages appear for website visitors, and provides solutions to help speed things up and keep users happy.  Slow loading web pages are not popular with visitors, and lead to the failure of an otherwise excellent web site which looks great and fulfils its purpose.
The tests are not security checks, even if the W3C Markup Validation might reveal potential security holes to a trained eye.  I'm not certain about this though.
These are the web sites I ran the tests on:
Italy's Carabinieri police
Italy's Polizia state police
London's Metropolitan Police – Scotland Yard
and
The tests were run on the home pages of the sites listed.
So how do the law enforcement web sites measure up?
How Well Can the Cops' Coders Code?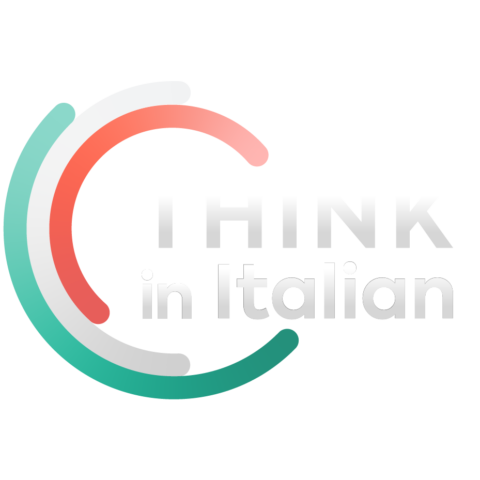 Stop reading, start speaking
Stop translating in your head and start speaking Italian for real with the only audio course that prompt you to speak.
OK, let's take a look at the HTML results for the Italian and other police web sites, as well as this web site:
Carabinieri – XHTML 1.0 Strict and zero errors or warnings.  Top marks!  They beat the CIA!
Polizia dello Stato – HTML 4.01 Strict – 24 Errors, 63 warnings.  OK, but one would expect perfection.
London's Metropolitan Police – HTML 4.01 Strict – zero errors, but 5 warnings.  An excellent result.
The FBI – XHTML 1.0 Transitional – 17 Errors, 1 warning.  A very good result.
The CIA – XHTML 1.0 Transitional – 9 Errors, 12 warnings.  A very good result.
Italy Chronicles – XHTML 1.0 Transitional – 21 Errors, 27 warnings.  Better than Italy's Polizia, and I don't have the same budget!
As you have seen, Italy's Polizia dello Stato web site seems to be slightly below par in terms of the quality of its code.  It is also using an outdated HTML version, as is London's Met.
It was a section of the Polizia dello Stato network which recently got hacked.  This very basic test may indicate a lack of attention to technical detail.  One hopes the same technicians are not running the more sensitive areas of the Polizia dello Stato's web based systems, and that the attention to detail is higher, although the recent hacking episode would appear to suggest the contrary.
The CIA score extra points for having an https web site, whereas all the other police web sites use http.  Https is more secure and is what your online backing system uses, I hope, for extra security.
However, for classy code, Italy's Carabinieri police wins first prize – beating the likes of the FBI and the CIA.
How Fast are the Cops?
Right, how about testing web page speed?  Here you go:
Italy's Carabinieri Police – Arma dei Carabinieri – Home got an overall Page Speed Score of 69 (out of 100) for the desktop site, and 64 for the mobile site.
Italy's Polizia police – Polizia di Stato – Home page got an overall Page Speed Score of 58 (out of 100) for the desktop site, and 53 for the mobile site.
The FBI –  FBI — Homepage got an overall Page Speed Score of 74 (out of 100) for the desktop site, and 62 for the mobile site.
The CIA –  Welcome to the CIA Web Site — Central…  – mobile site got an overall Page Speed Score of 36 out of 100.  The Google system told me that the desktop site could not be reached.  This is a good sign security-wise, I'd say.
What do these results tell us?  Well, the relatively slow performance of the Italian sites may indicate that they are sitting on old servers, and this could indicate that they are not up to scratch technically – hackers may find this information of interest.  Surprisingly, right at the bottom of the mobile page speed class is the CIA.
Should I feel happy that Italy Chronicles came out on top in the page speed test, and beat the FBI?  Yes, partially, but this site gets nowhere near the traffic of the law enforcement web sites tested, so the page speed results do not come as much of a surprise.  I also know that my web hosting company is very much on the ball and that this site sits on a good server, which is secure too.
I'm hoping the CIA, or any of the others tested for that matter, will not come and knock on my door at 2 in the morning in order to take me away, shine a bright light in my eyes, and interrogate me as to just what I have been up to!  I dare say that by simply visiting the CIA web site, they now know what size socks I wear, amongst other things.
What I have done can be done by absolutely anyone though, and those much more technically savvy than I may know that poor test results indicate potential vulnerability, and start hacking away to see where they can go.
Perhaps Italy's Polizia dello Stato might like to consider reviewing the code upon which its site sits, although after the recent hacking incident, they are probably double checking everything anyway.