Netglobers is a new site, by travel insurance specialists, Europ Assistance, which aims to help travellers with travel health care issues by drawing upon its own resources and by asking travellers themselves to contribute, thus forming a global network on the net.  Hence the name: Netglobers.

There is also an interesting contest to be found on Netglobers.
The people behind the original new NetGlobers service, know that travellers are one of their best resources.  NetGlobers, which is currently in beta, is a new social network where travellers can find up-to-date, detailed, and intimate travel information relating to health care and safety for destinations all over the world.
Although the site will be driven primarily by user content, one of the site's partners is Crisis Consulting, an organisation which continually monitors 180 countries around the world for safety, security and health threats.  Information which helps travel insurance companies like Europ Assistance provide more effective services to its customers, and which can benefit holiday and business travellers alike.  Crisis Consulting will supply the NetGlobers site with prompt updates on trouble hotspots around the world.  This aspect combined with the experience of travel insurance policy providers, Europe Assistance, makes the service potentially very useful.  Add user generated travel reports and the site goes from being very useful, to essential.
I've already registered with NetGlobers, and have managed to post a mini-travel report, after initially being told the system was not able to let me file one (it is in Beta!).  My report relates to a recent Blog from Italy post on an accident black spot in Milan, Italy.  Reports such as these might prove very useful to those visiting a new town or city for the first time, and for people travelling on business.  Indeed, the NetGlobers system is already feature rich, as you will see from this review.
NetGlobers – the Idea
Last Friday I attended the presentation of the NetGlobers beta site at the offices of Europ Assistance here in Milan.  Those present, amongst others, were Paolo Zaccheo of AdvItalia.org who writes a blog for Italian travel agents, Marco Massarotto and intern Alessio from Hagakure, Silvio De Rossi of Blogosfere which is Italy's biggest blogging network, Paolo Mezzina of travel site TravelPeople, and Antonio Bonanno of Tripshake.
Before going I did not know too much about this service, aside from the fact that it had been, in the main, cooked up by Italy's Europ Assistance Web Manager, Cristina Triola.  Indeed, it was Cristina and her team which won an internal contest held to find ways to improve the way Europ Assistance's worldwide travel insurance business assists and interacts with its customers.
Well, I would say that NetGlobers is likely to succeed in this aim, especially once word gets out, and travellers start adding their travellers tales on those essential little aspects of destinations around the world.  Small details which could make all the difference and lead to that holiday being wonderful or make a business trip successful.
How does that old saying go?  Ah yes, 'forewarned is forearmed'.  This is definitely the case with this site.
NetGlobers – the Site
The look of the beta site is fresh and friendly, and the registration procedure is quick and simple too.  I know, I have registered with NetGlobers.  Once users have registered, they can write travel reports, start and follow discussions, create a list of favourites, and add similarly minded friends via their own user panel.
On the home page users will find clearly labelled sections such as 'Planning a Trip', and 'Share and Exchange'.  There is also the 'Good to Know' section which supplies information on current health care problems, such as Swine Flu, and other useful tips and hints such as the section on 'Travelling with Kids'.
The Country Files section gives people an overview of countries around the world.
Take Mexico, for example.  In the NetGlobers section on Mexico you will find general information on the country, plus news on current health risks, such as swine flu, malaria, and advice on food and drink.
More detailed information is available by visiting individual sections of the site.  This means travellers can find all they need to know about their chosen destination before arriving and finding out the hard way.
By way of an example, the site will tell you which immunizations are recommended for a particular destination, and provides information and contact details on hospitals in that country.  Emergency services numbers just a click away too.
Climate information, including when to go, and news items on health issues are also provided.  The service is already comprehensive, and will become more so over time.  Obviously having a travel insurance firm like Europ Assistance behind the site helps a lot.
Europ Assistance uses the information found on the site to help it understand which travel insurance services are appropriate for specific destinations.  Indeed, having such a company behind the site guarantees that the core information provided will be up to date, and accurate.
Other potentially much more detailed information will be supplied by users, who are able to post their own travel reports.
There is also that contest!
NetGlobers – Travel Reports
The fact that users can leave individual travel reports on whatever destinations they want is perhaps the most interesting feature of NetGlobers.  Indeed, the contest relates to these reports.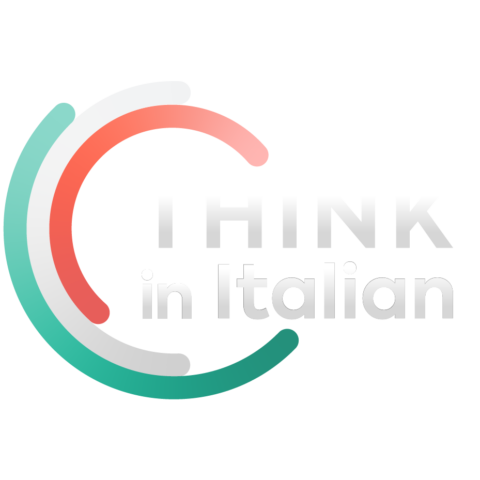 Stop reading, start speaking
Stop translating in your head and start speaking Italian for real with the only audio course that prompt you to speak.
Reports which can relate to general or much more specific health, safety, and security related issues.
For example, imagine you have been to somewhere like Zanzibar, and you have found an interesting beach a little off the beaten track.  However while you are splashing about in the crystal clear waters, somebody steals your digital SLR, your money, and your passport.  Well, once you have got over the trauma, you could post a report on NetGlobers to warn others.  Useful.  This is how the travel information on the site can become so intimate.
The information found on NetGlobers will also help travellers decide what level of travel insurance they need, as well as saving them from having more jabs than is necessary.  Great for people like me who hate injections!
Photographs can also be added by users, which, aside from brightening things up, could prove useful too, and will help people recognise places and problems when they are on the spot.
Moving back to the reports.  An interesting aspect of them is that users can provide ratings on six key categories, which are:
Security
Food Safety
Transport
Accommodation
Communication
Healthcare
While this is undoubtedly useful, it might be an idea to allow those posting reports to decide which categories they want to write about, and give them the possibility to exclude those categories which do not relate to their report.  For example, while my mini-report on an accident black spot in Milan falls into the Security category, it really has nothing to do with the other categories, which are irrelevant.
I understand from having spoken to Cristina Triola about this that initially the aim is to generate detailed reports on destinations covering all aspects.  However, more detailed reports on specific problems in certain locations will also be welcomed, and the system will be modified to accommodate local reports, such as the one I wrote on an accident black spot in Milan.
A minor niggle is the wording used for the category descriptions.  Transport and Communication could, for example, prove somewhat confusing, in that the meanings could be seen to be related.  However, this is something which should be sorted out by the time the site is officially launched – remember it is a beta version.
But there is still the contest.
NetGlobers Contest
OK, I'll tell you a little about it.
If you write a travel report for NetGlobers and it turns out that it is the best out there, in terms of votes by other NetGlobers users, you could win a round the world trip worth 20,000 Euros.  But that is not all, you will also come back to a paid job in the Europ Assistance office of your choice.  Not bad in these times of crisis.  And you never know, after that round the world jaunt, the crisis may have eased a little, and you might find your stint with Europ Assistance becomes permanent – not, I hasten to add, that this is intended or guaranteed.
NetGlobers – Discuss
In addition to the health and safety oriented travel reports, NetGlobers members can also use a forum feature to ask about anything and everything relating to a particular destination.  You could ask which is the best restaurant near a particular beach, or where to buy a flash memory card for your digital camera, or even where to find mountain bike tyres.  The possibilities are endless.
Over time users members will be able to develop a personalised resource on anything and everything to do with a destination.  Others will also be able to refer to these lists of destination-specific information, and update them via comments.
NetGlobers – Share
As well as the comprehensive travel health information and user generated reports, registered users can share information via email, and social networking systems, such as Facebook, MySpace, Windows Live, Yahoo and My Google, meaning that members can send key travel information to friends and relatives, which is a handy feature.
Members can also create their own personalised list of bookmarks relating to a particular destination or as many destinations as they like.  This may help those planning trips decide where to go.
NetGlobers – Conclusion
All in all, this Europ Assistance driven venture is very interesting, and definitely worth having a look at and signing up for, especially for those who are regular travellers, but even for people who do not travel all that regularly this site could prove invaluable.
It would be nice to see features exploiting mobile phone friendly services such Google latitute or Google Maps, although to access such information you would need to be in areas of the world with good cell phone coverage, and to have a smart phone that boasts a worldwide unlimited data contract.  For the moment, such bells and whistles are really only usable by corporate users whose companies will pick up the bills for heavy data usage.  Still, roaming plans will come down in price, and data roaming packages for mobile phones are sure to be introduced one day.
For the moment, NetGlobers is in Italian and English, but other languages are planned.
In the meantime, you and I can help this become a one-stop-shop safe travel resource.
Visit NetGlobers, and, have a dig around, and tell me what you think.  Thanks.
Find out more about Crisis Consulting