Oh this blogging life! That's twice I've had a chat with BBC radio this week. First I had a chat with Roberto Perrone, an award wining Sicilian-born broadcaster and columnist who does the Mondo Italiano programme on BBC Three Counties radio.
Then I was interviewed by Tony Livesy and Chris Mason of BBC Radio 5 live on the subject of the global economic crisis and its effect on Milan. Before having a chat with me, Chris had spoken to none other than Marco Tronchetti Provera, who, if you did not know, just happens to the boss of Italian tyre manufacturer Pirelli.
Although Tronchetti Provera did say that Italy needs structural reforms and that its economy is sludgy, even he admitted that Italy is nowhere near being in the same boat as Greece – which, according to Chris Mason and his colleague, also called Chris, is showing evidence of its battle against national default. In Athens according to Europe trotting Chris and Chris, rubbish is piling up on the streets because, presumably, the state cannot afford to pay trash collectors.
Italy's streets are, in the main, much as they were before the crisis and rubbish is being collected. In other words, evidence of global crisis fallout has yet to make a real appearance in Italy.
You can listen to me on BBC Radio 5 Live via the BBC's iPlayer: Tony Livesey 22:30 Tuesday, 11th October – if you are pushed for time, fast forward to the point where I'm on which is around 40 minutes in.
Roberto Perrone of the BBC's Mondo Italiano programme, also happens to be an Italian knight, and so should be something like Sir Perrone as he was awarded the title of Cavaliere by the then President of Italy Carlo Azeglio Ciampi and the then, and current, Prime Minister, Cavaliere Silvio Berlusconi for championing Italy via his broadcasts. Being awarded the title of Cavaliere is the equivalent of being knighted in the UK.
It was quite an honour to have a chat with Cavaliere Rob Perrone who had come to hear about my Italy blogging efforts via my @newsfromitaly handle on Twitter. I did not do Italy down.
Although I might grumble and groan about the boot, I'm still here and have no intention of leaving soon. Yes, I do have a go at certain Italian characters and aspects of Italy, but I do this out of frustration more than anything else.
Italy, I really do believe, offers an enormous amount – from its approach to life to its fabulous climate, incredible landscapes, and equally fantastic food and wine, and more.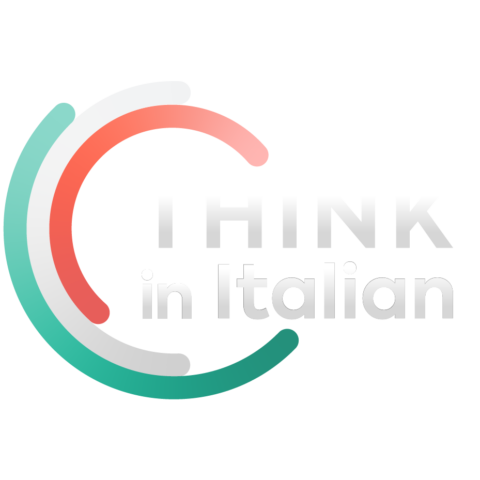 Stop reading, start speaking
Stop translating in your head and start speaking Italian for real with the only audio course that prompt you to speak.
With a few tweaks here and there, Italy could be the envy of the world. To an extent, it already is. When all is said and done, life here in Italy is not at all bad.
The second BBC interview I did, with Tony Livesy and Chris Mason, was about the effects of the economic crisis on Milan. Whereas some might expect me to have regaled the BBC people with tales of doom and gloom, Milan, and its industrious population, is weathering the crisis in typical Italian style.
The people of Milan, like more than a few Italians, have been very good at putting aside plenty for rainy days and this means they can ride out to odd crisis or two better, perhaps, than the populations of a few other countries, like Greece, for example.
Restaurants in Milan tend to be full, shops don't seem to lack customers – at least from what I've seen. And the recent opening of a Mclaren supercar store not too far away from my home in Milan is another indicator that things are not all that bad in this northern Italian city.
I, and a few Italian friends of mine, have noticed that food prices seem to have gone up – €50 seems to go nowhere nowadays in local supermarkets. Yet despite the rise in the cost of living, the well-heeled Milanese still seem to be able to manage to whip off for weekends to their mountain or seaside second homes.
I did not paint a negative picture of life in Italy for I cannot really do it.
The current turmoil may cause problems for my eight year old son when he's older, but he's quite well provided for already. Maybe his children, should he have any, will have a hard time of it. To be honest though, I suspect, and hope, that Italy will muddle through.
So far, despite the dire outlook for Italy's young, certain credibility problems and the country's 27% youth unemployment rate, Italy is still hanging on in there.
Italy might surprise us all and weather the crisis better than many believe. And there are quite a number of non-Italians who would love to be able to live and work in Italy too. I know that there are also plenty of Italians who have left Italy because of the absence of meritocracy who would like nothing more than to be able to return to their beloved land.
One day, I hope they will – as Italy needs them as much as they need Italy.