In this, the final part of this three-part interview with Sicily-based Italian journalist and photographer, Turi Caggegi, find out how Sicily has changed for the better.
You will also discover what in Turi's opinion is perhaps Sicily's greatest problem today and how it is holding the island back from realizing its full potential.
To round his interview off, Turi says a little about his Sicily, and his favorite Sicilian dish – the caponata.  Found out, as well, about the contribution made by the family of a certain Lord Horatio Nelson towards the creation of what Turi regards as being one of Sicily's finest wines – Alicante.
In case you missed parts one and two, and if you did, I recommend you read them both, they are here:
Here is part three:
Alex Roe:  Sicily, from what I've read and heard, is not without its problems.  Have you seen any positive change?
Turi Caggegi:  Sicily perpetually deludes us, despite being capable of major change, it always tends to slide back into the mire. I have seen the seeds of change planted many times: from events after the massacres of 1992 in which Falcone and Borsellino were killed, and once again during an extraordinary but brief period when mayors were directly elected. But "the system" has always reorganized itself and silenced such movements.
Of course, in general, some things have changed for the better:  the rule of law and the fight against the mafia have become more accepted and widespread for example, but there are depressing signs of a return to the old ways: clientelism, favors, and extreme selfishness, have led to a disenchantment which is dragging Sicily deep into an abyss.
A.R:  What do you think needs to be done to help Sicily Realise its full potential?
T.G.  Sicily has always had a lot of potential, but it has rarely been realized. The Latin phrase "Nemo propheta in patria," holds good and is especially applicable to the island.
What is missing, essentially, is the value of "common good", the sense of belonging not only to the land, but to a community. These are characteristics which civilize people, while at the same time instilling in them an awareness of both their duties and their rights.
And to bring this interview to a conclusion, I asked Turi a few questions about food, wine and his favorite place on the island:
A.R:  Can you tell us what your favorite Sicilian dish is?  And what is your favorite Sicilian wine?
T.G.  My favorite Sicilian dish is "caponata", but prepared as is done in eastern Sicily, without pine nuts, raisins, vinegar, sugar as it is made in Palermo.  In my part of Sicily, the vegetables (potatoes, eggplants, peppers, onions) are fried one by one in extra virgin olive oil until they become crispy and golden, and then they are mixed together.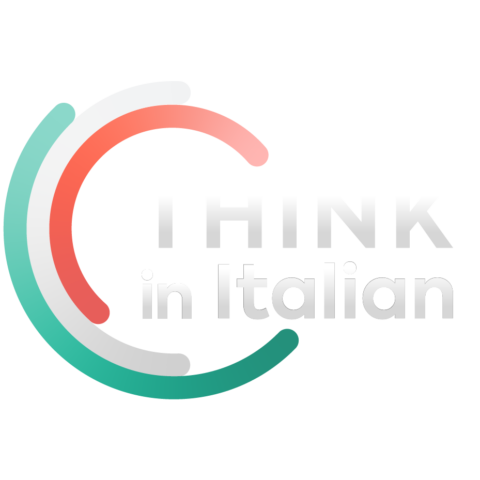 Stop reading, start speaking
Stop translating in your head and start speaking Italian for real with the only audio course that prompt you to speak.
My favorite wine is not Etna DOC, but a wine now rare in Sicily; a wine with an extraordinary story, though traditionally produced in the Etna area.  It is called Alicante, and is produced from a variety of grape imported from the Pyrenees to Sicily around 1850 by the descendants English Admiral Horatio Nelson who owned an estate with a castle between Bronte and Randazzo.
The estate came to be known as the "Duchy of Nelson." Nelson received the land and the castle as a gift from the Bourbons for the help he gave during Neapolitan revolution of 1799.  Nelson had helped bring the bloody uprising to an end. While the name of the grape is Spanish, Randazzo is also known as "granaccio", a name derived from "Grenache", which is French name for the same variety of grape.
The ship "Victory" brought Alicante grapes to Sicily, and vines were planted all over Nelson's estate, as well as in an area with a unique characteristic in Europe. It is the area which the Flascio river flooded which came into existence in 1536 after a lava flow blocked the flow of the river into the sea and created Lake Gurrida at Randazzo.
Towards the end of the 17th century, an epidemic of phylloxera destroyed virtually all the vineyards of Sicily, and all over most of Europe.  This forced growers to replace local varieties with an American grape resistant to the disease. The American variety was grafted onto the remains of the existing vines.  The Alicante vines in the Gurrida area was one of the few vineyards to survive the disease. The vineyard owed its salvation to the lake created by the winter and spring flood waters of the river Flascio which submerged the Gurrida vines. The water protected the roots of the vines from the disease.
Alicante, a red wine, is to this day produced from "piede franco" vines, ie the original vines onto which another grape variety has not been grafted. The fascinating story of an excellent wine.
A.R:  And finally, what's your favorite place in Sicily?
T.G.  Etna, without a doubt.  Etna is a continent where there are concentrations of radically different climatic conditions, each of which has led to the formation an extremely diverse range of flora and fauna.
There is a little of everything around Etna: the sea and the lava fires; the lava desert and the fertile areas of crops; papyrus and birch; foxes and hares, Hoopoes and eagles; snow and lemon trees, and then there is the ancient culture of the people of Etna who have adapted to the volcano's "whims".  It is here that Etna DOC wine and DOP extra virgin olive oil are produced; then there are the peculiar blood oranges and fichi d'india crops.  But there are also forests of oak and beech trees, plus water, streams and caves in abundance.
In the Etna area of Sicily, you can ski and then go for a swim in the sea on the same day.  The temperature ranges from 25°C at sea level to 0°C at over three thousand meters.
At 3,350 meters, Mount Etna is the highest active volcano in Europe, and is the second most active in the world.  Between January 2011 and April 2012, 25 spectacular eruptions with lava fountains as high as a thousand meters, occurred.  And above all, for us, Etna is not solely a volcano, it is a mountain par excellence.  To us Sicilians, Etna is female; a great mother.  We love Etna in the same way a Sicilian mother offers her love: absolutely and unconditionally.
———
Very many thanks to Turi Caggegi for kindly agreeing to this interview, and for his detailed answers too.
One of these fine days, I'd love to meet Turi in Sicily.
——————–
Photographs by Turi Caggegi.  Translation of Turi's answers from Italian to English by Alex Roe.