This edition of my regular exploration of the world of Italian design features a chat I had with Italian designer Daniele Saguto, a director of the Grafco design agency in Italy.
Paolo Feroleto: Tell me about your design career to date.
Daniele Saguto: I started my graphic design career in the late 90s, encouraged by some serious hand-drawing skills and an attraction to visual arts. I briefly studied Industrial Design and 3D modelling before switching to graphic design in Milan, graduating in 2001.  During my course I met many masters of design, including the legendary Bob Noorda, who encouraged me to find my own sources of inspiration.
I've worked for many large agencies in Milan before deciding to set up my own studio.  At the same time I've had the pleasure of teaching graphic design at the University of Milan for the past two years.
I have also taken a second degree course in the Science of Communication which I feel has helped me enormously to refocus on my own vision.  Today I still work in Milan as a lead project manager within the largest editorial group in Italy.  I am responsible for every visual communication activity: from internet and mobile platforms on behalf of three national big brands, including Virgin Radio.
Paolo: What are your thoughts on contemporary Italian design?  Do you feel Italian design continues to link to the past for inspiration or looks outside for inspiration?
Daniele: With regards to fashion, automotive and furniture design, I think Italy has no equals in the world and can still be considered leaders in those particular sectors.  There is always room for improvement in Graphic design though.
Paolo: Tell me about having to be away from Catania for work… do you have an office space or just a laptop? How does this affect your work?
Daniele: It's not so much of an issue, I have my office in Catania, a lot of my time is spent in front of my MacBook Pro which I have always in my backpack. I also have a super iMac 27" when I'm working in the studio.  Nothing to complain about, apart from remembering to back up files and sync my Dropbox folder.
Paolo: Tell me more about the Radio 105 project.
Daniele: At the beginning of the recent crisis, a lot of companies I was working with decided to stop or delay their investments into marketing and communication.  I was forced to search for extra income and projects outside of my home town.  I started at Radio 105 as an external consultant and after only a few weeks their vice-president me to stay for a longer period.  Luckily I am still working there.
Paolo: Tell me about your approach to your on projects.
Daniele: I have quite a rational, methodical approach to design. I start with the brief,
which I take care to expand on with extra notes.
This allows me to get an immediate idea of what the priority is and most importantly helps me gain an insight into how I can bring theory, experience and sensibility into the project. Once the primary objective is established, I plan the sequence of operations needed to develop the project and explore how I can enrich the final result.
Paolo: Do you prefer to work for larger clients such as Pirelli or for smaller clients? How does that make a difference in Italy?
Daniele: I voluntarily abandoned small clients a long time ago, once I realized the value of the services I was actually offering. I generally prefer trustful clients that leave me in total command. On the other hand, I've always tried to bring solid reasons along with my design choices. That's why, at a certain point in my career, I felt the need to delve deep into marketing and sociology. It is also obvious that small and larger clients differ from each other, in Italy as in the rest of the world. It's a matter of culture. I have had many varied experiences; from a big spending client in the north, who's managers couldn't understand – or inform me of what they actually needed, to producing a stunning piece of work with a two-man company in my home town in Catania.
Paolo: What inspires your work? Does your inspiration come mainly from Italy or do you look further afield too?
Daniele: I have studied typography, which has born in Europe. My approach is naturally European and it's typography oriented. Fonts have a large importance to me and so does semiotics in general, which states the roots of any message.
Paolo: What do you feel are the main differences between Graphic design in Italy compared to the UK?
Daniele:  In the UK a designer is a Designer, in Italy it is someone who has 'something to do with computers'.
Paolo: What projects are you currently working on?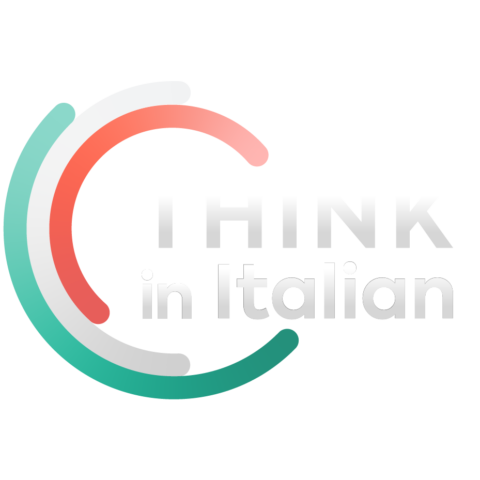 Stop reading, start speaking
Stop translating in your head and start speaking Italian for real with the only audio course that prompt you to speak.
Daniele: Too many to mention! Mostly websites, mobile apps and planning future projects through internal and external resources. I recently invented (and copyrighted) a brand new planning technique, based upon the Gantt visual scheme.  It works very well with my work ngroup and we all love it.
Paolo: Which project are you most proud of?
Daniele: A lot of my work actually stands in my personal hall-of-fame, however I really love the Zero Architetti branding concept, visual identity and brochure design along with the campaigns for Citroën and last but not least the Grafco website.
Paolo: What advice would you give to aspiring designers?
Paolo: What attributes does a good designer need?
Daniele:  Sensibility, preparation and the knowledge of the job, which can be described as a role of mediation between a customer and a certain market. I always say: "Pursue the economies, forget the art".  That's what a designer is always asked to do.
Paolo: Which contemporary designers do you admire?
Daniele:  I really love the work of Leonardo Sonnoli (Italy), Stefan Sagmeister (Europe, Usa) and some designer abroad like Bijan Sayfouri (Iran) and Yossi Lemel (Israel).
Paolo:  What areas of Italian design are you most optimistic about?
Daniele: Italian design schools and universities are doing a great job with formation, thus Italy can still be considered the capital of design we are all proud about.  Great things are being done for fashion, automotive and industrial design.  Graphic design has still a lot to do, especially when it's too easy for everyone to call himself a graphic designer while having no background and earn money with it, thus confusing the market in terms of quality and prices.
Paolo: What do you hope to achieve for your company in the new year?
Daniele: Mostly to focus on interesting clients, good design and increased income.
Paolo: What three things you always carry with you?
Daniele:  Savoir-faire, Faire-savoir and a Moleskine notebook.
Thanks, Daniele! It was a pleasure to have chatted to you.
More information and further examples of Grafco's design work can be seen here: Grafco.eu
About Paolo Feroleto
Designer of the ItalyChronicles.com logo, Paolo Feroleto is a design hound who sniffs out all things design and writes about the best of what he tracks down here on ItalyChronicles.com.
A designer of Italian origins, Paolo has over 13 years industry experience obtained from working in mixed discipline design studios in the UK and abroad.
Paolo has worked with a range of clients – from small independent retailers, to large blue chip companies. His projects have included building corporate identity, designing literature, creating stands for exhibitions, as well as devising graphics for retail outlets and websites. Examples from Paolo's portfolio can be found on his website, here: Four Design, where Paolo can also be contacted.
Paolo also teaches Graphic Design and develops creative discovery workshops for educational and professional environments.
Currently based in the UK, Paolo like to spend his time travelling as much as possible.