Here is part two of the Roberto De Vogli interview in which Italian De Vogli, author of Progess of Collapse, answers questions on climate change, whether the world can prevent its collapse, and talks about the probable causes of what could be leading the world in the wrong direction:  the greed creed and the market God.
Roberto De Vogli is an associate professor in global health at the University of California Davis and University College London.
De Vogli 's book, Progess of Collapse, is a book some hope you will never read.
In case you missed it, part one of this two part interview is here: An Interview with Roberto De Vogli, Author of Progress or Collapse – Part 1
Here is part 2:
Alex Roe: How accurate is the historical evidence of climate change which we use as a basis on which to estimate climate change today likely to be? Is it reliable or is there a chance we could be interpreting the data wrongly? Has anything new come to light since you wrote Progress or Collapse?
Roberto De Vogli: Scientists no longer have any doubt that the increase in the average temperature of the Earth over the last 150 years is the consequence of man-made excessive pollution and deforestation. A scientific review of 928 articles on "climate change" published in Science years ago already concluded that none of the papers disagreed with the consensus position that the planet is warming up and human activities are causing global warming. The Intergovernmental Panel on Climate Change (IPCC), a group of scientists comprised of the world's most respected experts on climate sciences, displays no hesitation on the subject and neither do the majority of scientific societies such as the National Academy of Sciences and the American Meteorological Society. There is also robust and consistent evidence corroborating the large consensus on climate change from opinion surveys among climatologists and scientific experts. Of 8 surveys conducted from 2007 to 2011, the percentage of climate scientists that agree that global warming is largely caused by human activities was at least 82%. However, when considering climate scientists that have published more frequently on the topic (in top peer-reviewed journals such as Science and Nature), this proportion increased to 98%!
The few studies that have appeared since the publication of my book seem to indicate that the climate is changing much faster than previously thought, as documented by the alarming rate of ice melting in the Arctic and the melting of the permafrost in Siberia. New studies have also corroborated the consensus position on climate change. An example is a recent paper published in Science that "vindicated" the validity of the so-called ""hockey-stick." What is the hockey stick? Back in 1999, Michael Mann, director of the Earth System Science Center at Pennsylvania State University, investigated the trajectory of the Northern hemisphere's temperature over the last 1,000 years. He showed a pattern of 900 years of little or no change, followed by a century characterized by a sharp, abrupt upturn in the average global temperature. At the time of its publication, the "hockey-stick" provoked ferocious criticisms by climate deniers and oil industry-funded "experts." This promoted even an inquiry by the National Academy of Sciences that basically supported Michael Mann's general conclusion and showed that climate deniers are basically wasting our time. But a new study published in Science, that reconstructed global temperatures further back than ever before – a full 11,300 years – confirmed the validity of the "hockey-stick" and also concluded that the rate of temperature increase is much greater than anything we have seen in the in the last 11,500 years.
So, in spite of the climate denial machine funded by the fossil fuel industry, most experts agree on the scientific evidence indicating that the global temperature of the planet is increasing and human activities are mainly responsible for it.
AR: To prevent our "collapse", how soon do you think we need to act? In the next 5 or 10 years? Could it already be too late to save the world?
RDV: It is impossible to know. As I previously explained, environmental change is occurring at a higher speed than previously assumed. While the ice caps are melting and oil and other precious natural resources are being rapidly depleted, extreme weather events are on the rise worldwide. The intensity of hurricanes has sharply increased. Exceptional weather events including droughts, floods, extreme temperatures and forest fires occur more frequently. Some scientists believe that extreme weather events are premonitions of how the future will look like if the Earth's average temperature continues to rise. I hope they are wrong.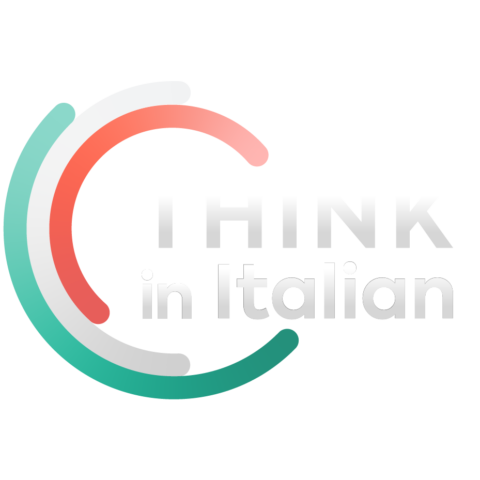 Stop reading, start speaking
Stop translating in your head and start speaking Italian for real with the only audio course that prompt you to speak.
AR: You refer to the greed creed and the market God in your book. Can you briefly say what they are and how you believe they may be influencing climate change?
RDV: The global ecological crises we are facing today, including climate change, are symptoms of an inherently destructive model of economic development. Human progress, especially in the last decades, has been dominated by what I consider a fanatic economic theory: "the market greed doctrine." This economic doctrine is based on two "articles of faith": the greed creed and the belief in the market God. The greed creed states that people are nothing but selfish profiteers in perpetual competition for profit and wealth. The belief in the market God is the conviction that all social and human affairs are best regulated as market exchanges.
In the past, the adoption of the market greed doctrine as a main organizing principle for society has produced disastrous consequences such as the Great Depression that subsequently resulted in the Second World War. It is exactly for this reason that this ideology fell out of favor for at least more than two decades after World War II. In the 1970s, however, it regained respect and popularity and became the philosophy of human progress of the most advanced democracies, the US and the UK. In the same years, nations, corporations and people have become more and more interdependent thanks to the globalization of trade, finance, culture and communication.
The globalization of market greed contributed to escalate the race for profit and wealth without limits and without borders. It became so addictive that corporations, nations and people seem are unable to agree on some limits to indiscriminate pollution, economic growth and mindless consumerism that are root causes of climate change and depletion of natural resources.
We seem to be all captives of the "market greed doctrine" and the race for profit and wealth without limits and without borders. Large corporations are blindly engaged in a borderless competition for profit that they can hardly pay any attention to ecological problems. Governments are paralyzed because of financial blackmail from corporations, while politicians seem too preoccupied in extending their privileges and power to worry about environmental destruction. People as well are so wholly absorbed in the everyday struggle for status and economic security that they are not capable of compelling governments to tackle the crises of market greed or reducing their consumption patterns.
In my book, I argue that we need a new model of development where profit and wealth are instrumental to human and ecological sustainability and not vice versa. The resolution of the ecological crisis is conditional upon the rejection of the market greed doctrine and the crafting of a new philosophy of "progress" that aims at maximizing human, not economic growth.
AR: And finally, for anyone who has read your book and would like to know more, can you recommend two other books which they should read?
RDV: Yes, there is a long list of books, book chapters and peer-reviewed publications and other material in the references section at the end of my book. Those who want to know more about the topics tackled in my book can also visit the book's website www.progressorcollapse.com where I publish on a regular basis blog articles, updated information, figures and links to books and videos of interest.
AR: Many thanks for your time, Roberto. I found your responses very interesting, if somewhat disconcerting. Let's hope someone wakes up before it is too late, assuming, that is, that it is not already too late. Your book, and this interview does make me wonder.
I do hope De Vogli's work provokes plenty of thought and discussion.
De Vogli's book is available on Amazon.com: Progress or Collapse: The Crises of Market Greed
I recommend you read more about Progress or Collapse and the direction the world is heading in over on Roberto De Vogli's Progress or Collapse website.