For some, Bill Emmott will need no introduction. If, however, you are unaware who he is, Bill Emmott is a former editor of The Economist and was the narrator and co-author, with the director Annalisa Piras, of the Girlfriend in a Coma documentary film about Italy's 20-year decline.
The decline of Italy came to Emmott's attention while he was still at the helm of The Economist. Curiosity got the better of him, so he attempted to identify the causes and concluded that Italy was comatose, a state caused by, in the opinion of Emmott and Piras, a lack of moral courage.
Will Italy's new prime minister Matteo Renzi be able to bring Italy out of its coma? Amongst other topics, I decided to seek Emmott's opinion on Renzi's chances of waking Italy up and pointing it in a better direction. I emailed Emmott to ask if I could interview him for Italy Chronicles. Somewhat to my surprise, and pleasure, he agreed. Some of his responses may surprise you. Here's the interview:
Roe: You come across as being a great believer in Italy's potential. Can you explain why you think Italy could do much better?
Emmott: Italy has erected high obstacles against its own success, its own creativity, its own enterprise. If those obstacles can be erected they can also be removed, releasing Italy's pent-up energies.
Roe: You presented and curated the documentary film Girlfriend in a Coma so you are fully aware of Italy's problems. Would you agree that the root cause of Italy's difficulties is poor leadership and governance?
Emmott: The root cause in our opinion (my co-author, the director of the film, is Annalisa Piras, an Italian) is ignavia*, the failure of people at all levels to take responsibility, to care, to act. Poor followers, in other words, deserve the leaders they get.
*"ignavia" – the sin of lack of moral courage denounced by Dante Alighieri in his Divine Comedy.
Roe: As you know, Italy's has changed prime minister and from Italy's press I gather you know the latest prime minister, Matteo Renzi. Can you confirm this?
Emmott: I have met him yes: first of all, when I interviewed him for Girlfriend in a Coma.
Roe: Has Matteo Renzi been seeking your advice on what needs to be done to point Italy in a better direction?
Emmott: No he has not.
(This response is interesting because Italian news website Linkiesta claimed Bill Emmott forms part of Matteo Renzi's inner circle and is one of Renzi's most trusted advisers. From Emmott's reply, this is not the case.)
Roe: If the positions were reversed and the United Kingdom were in the same position as Italy now finds itself in, how would you feel about a foreigner advising your nation's prime minister?
Emmott: I wouldn't care at all about it. In fact, plenty of British prime ministers have used foreign advisers.
Roe: Do you believe Matteo Renzi can begin to heal Italy's ills? Why is he the right man for this mammoth task?
Emmott: Italy needs a brave leader, one able to form a consensus, to persuade, to inspire and to generate hope. Renzi certainly aims to do all of that, and he is brave. But whether he can succeed, we will have to wait and see. I don't think he was wise to overthrow Enrico Letta and become prime minister with the current coalition and lack of a real parliamentary majority. But he has done it, and will now have to show that he knows how to force other political parties to follow his lead, and indeed how to keep his own party on his side.
Roe: With the right governance, do you believe Italy's economy could overtake Germany's in terms of export sales?
Emmott: It is the wrong question. Levels of export sales are not the right measure. I definitely think that Italy's economy is capable of growing much faster than over the past 20 years, if the whole economy is liberated. Manufacturing accounts for only 14% of gdp, so focusing on it (and on exports of goods) is a mistake. It is necessary to re-energise both services and manufacturing.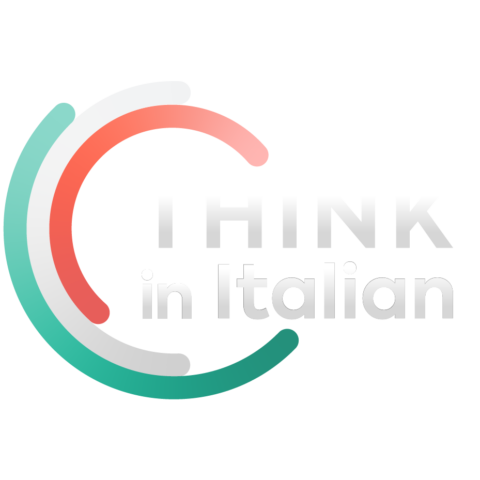 Stop reading, start speaking
Stop translating in your head and start speaking Italian for real with the only audio course that prompt you to speak.
Roe: In your opinion, what is Italy's greatest asset and most underexploited resource?
Emmott: It's creative, enterprising individuals. Women.
Roe: Italy is attempting to encourage foreign businesses to invest here. Do you think now is a good time to do this?
Emmott: No, it is getting things the wrong way around. Improve the climate for investment for everybody first, then both Italians and foreigners will invest.
Roe: Do you hope to be able to make a documentary film entitled Girlfriend Wakes from Coma?
Emmott: Maybe girlfriend wins the Olympics gold medal.
To round off the interview, I asked Mr Emmott a few more general questions about Italy. Here are the questions and his responses.
Alex Roe: Do you now live in Italy?
Bill Emmott: No.
Roe: What's your favourite place in Italy?
Emmott: Turin.
Roe: Which do you prefer grappa or whisky?
Emmott: Whisky (but I do like grappa…)
Roe: What's your favourite Italian dish or food, and wine?
Emmott: I Like them all.
With great thanks to Mr Emmott for having agreed to this interview and for his insightful responses.
Italy is Not an Isolated Case
While it might appear that Italy's decline is an isolated case, Emmott would not agree. Indeed, he and Girlfriend in a Coma director Annalisa Piras have set up the Wake Up Foundation. Why? The following words speak for themselves:
Western societies are in decline. We are eroding, even destroying, the very values that made us flourish – democracy, rule of law, equal rights and opportunity, knowledge, well-refereed capitalism, international co-operation. The aim of the Wake Up Foundation is to raise public awareness of what is happening and of what can be done about it.
As well as making a documentary about Italy's decline, Emmott has written two books on the same subject, one of which, I have read.
Finally, if love Italy you have not seen Girlfriend in a Coma, I sincerely urge you do.

Photo of Bill Emmott used with kind permission of Mr B Emmott.