Italian Tiziana Zanasi and her family let a holiday apartment in central Bologna.  A little while back Tiziana wrote to say that she and her family thought that Blog from Italy was 'great'.
In my reply to thank Tiziana for here compliment, I also snatched the opportunity to ask her if she wouldn't mind jotting down a few notes on notable places to eat in Bologna – which seems to be famous throughout Italy for its food.
Over the years, I have heard many Italians say that Bologna's cuisine is not to be missed, and that one can eat very well in Bologna's restaurants, and not pay a king's ransom for the privilege.
Who better then than an Italian who knows Bologna, and its food, to supply some insider information on where to eat in this charming Italian city?
As a rule, if Italians say that a restaurant is good, then it is likely that it is.
If you do happen to try one or some of the restaurants listed, then be sure to pop back here and report on your experiences.
OK, on to Part One of the list of eateries Tiziana thinks visitors to Bologna, Italy, might like to try.  This is, however, a list with a twist – as, curiously, not all the restaurants Tiziana mentions are Italian. I hope sparks do not fly as a result.
Here is part one, and part two will follow in due course.
Over to you Tiziana:
Osteria dell'Orsa
My first choice is Osteria dell'Orsa, a popular place with students and workers in central Bologna.
From the Two towers, you can reach this restaurant by crossing the characteristic old Jewish neighbourhood.
Outside, there is a big blackboard with dishes of the day (generally with 2 to 3 choices of first and second courses).  In addition, there is a home made "tagliatelle al ragu" which is always available, and a selection of sandwiches, piadinas, fried gnocco (this is a type of fried bread which goes well with cold meats and salami – Alex) etc.
Inside, there is a big hall with long wooden tables where you sit side by side with other diners. Or, you can go downstairs and dine in a big cellar with vaulted ceilings, and lots of tables.
In summer, there's an open patio outside.
Aside from the restaurant, Osteria dell'Orsa sells fresh home made pasta including tagliatelle, tortellini, and tortelloni.
I like Osteria dell'Orsa because it is always open, even during holidays such as Christmas and during the summer holidays when many other restaurants in Bologna close.  You can eat at any time during the day too, from 12.00 a.m. to 12 p.m.
Service is efficient and quick, prices are low (5 Euros for a plate of tagliatelle), portions are large, and the atmosphere is homely.
The only negative point is that Osteria dell'Orsa can become crowded at peak times.  The food is good but not could not, perhaps, be described as excellent (Very honest assessment Tiziana – Alex, in fact, I would agree – I tried this osteria in January 2012, and was not too impressed with the food and the cellar was smelly!  Best to eat outside or upstairs, if you can find a seat).
OSTERIA DELL'ORSA website in Italian – Home/Traditional Cooking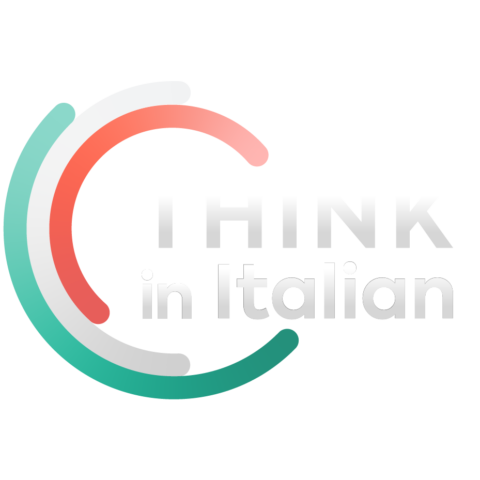 Stop reading, start speaking
Stop translating in your head and start speaking Italian for real with the only audio course that prompt you to speak.
Via Mentana 1/F,  Bologna. Telephone:. 051 231576
Closes: Never (say never! – Alex)
Tamburini – A Temple to Bologna Culinary Traditions
Although this is a food shop, it also has a self-service restaurant corner called "Bistrot-Self lunch VeloCibò" where you can lunch or you take away whatever tingles your taste buds the most.
Things to try here are the home made tortellini, lasagne or cannelloni first courses, which could be followed by and "arista al latte" (pork cooked in milk) or "prosciutto al forno" (oven cooked ham) as a second course.  Anyway, all the food on offer is visible, so you can let your eyes do the choosing!
Tamburini has been a temple to Bologna's culinary traditions since 1932.  It's right in the in the middle of the "il quadrilatero" food neighbourhood, and is a place which is well worth a visit even if you  are not feeling too hungry (Sounds as though this place will make your mouth water – Alex).
They also sell food via their website, and deliveries can be made throughout Europe.
A curiosity:  You may see a monk or a nun sitting at the nearby corner.  This person collects money for the poor, and continues the tradition of Padre Marella, who is well known in Bologna and is something of an institution.  Padre Marella himself, until a few years ago, was out in all weathers collecting money and started a foundation for Bologna's poor, the Opera Padre Marella – website in Italian.
TAMBURINI –  A Temple to Bologna's Culinary Art since 1932. Via Caprarie, 1, Bologna
Telephone: +39 051 234726
Pizzeria Da Nicola
Pizzeria Da Nicola, in Piazza San Martino, is a good place to eat Napolitan style pizza, which, as you may know, is the best pizza in Italy.
This pizzeria is located in Piazza San Martino, between via Oberdan and via Inferno.
It's a warm and friendly place.  Service is good.  Pasta dishes are also served. A good place for families.  The cost is between 12-15 Euros a head.
DA NICOLA – Pizza Restaurant, Piazza San Martino, 9,  Bologna. Telephone: 051 – 232502
Closes: Tuesdays
See also: Inside Bologna – Places to Eat Part two

Prices given are accurate for late 2009.
About Tiziana
Along with her husband, Fausto, and son, Fabio, Tiziana owns the Studio Due Torre apartment in Via Inferno in central Bologna.
If, perhaps this post has piqued your curiosity and you feel that you might like to spend some time exploring Bologna, sampling its cuisine and touring the surrounding area, then you may well find that Emilia-Romagna region residents for generations Tiziana and her family, can help make your stay in Italy a pleasant one.
To find out more about the Tiziana's Studio Due Torre Apartment in Bologna, click here: Studio Due Torre Apartment – and if you do try the restaurants listed here, let me know how well you got on.
Photographs of Bologna by Kristine on Picasa