A strange and ever changing combination of punk, psychedelic pop, and garage-beat hits you when you put a track from Italian indie band The Calorifer Is Very Hot! on.
It can be hard to figure out what to call their music and quite frankly that's their fault, as they explain: "we started out without any idea what music we wanted to play, knowing only that we wanted to create our own identity. We listen to a lot of different music, from 50's rockabilly to new age electronics and we try to combine it in our own way".  With the punk faced beat-pop that crawled out of this melange, they have been taking on Europe.
So, how did The Calorifer Is Very Hot! set off on their musical trip?
The Trip Begins
It all started in 2007 Nicola Dona recorded a few demos on his multi track home recorder and dumped it on the internet. Shortly after that a French internet label called Les Diks Qui Sautent found them on the internet. That was the tipping point. As they recount themselves: "After that we did some gigs in Paris and finally met Aude from the label. We immediately fell in love with her. She's such a great person!". Les Diks Qui Sautent made two EPs out of those demos and released them on the internet under the names of SunNyc and My Work Is a Tomb.
When asked whether being signed by a foreign label helped them get gigs abroad, they don't really know. "As a matter of fact it all started outside Italy, in Paris and Hamburg. We have many good friends abroad and that has helped a lot.". The Calorifer Is Very Hot! also admit that being Italian makes it more difficult to get a break in Europe: "You know the language [English], which many Italians manage badly is also a big issue. We probably have to struggle more than bands from other countries. But of course everybody needs a powerful label and good promotion to get a worldwide break."
TCIVH! Trip to NYC
After the Paris and Hamburg gigs these Italian small-town boys headed out for New York. "We stayed their long enough to fall in love with The Big Apple. We did five showcases to present The Calorifer Is Very Hot! and were pleasantly surprised to see the group of audience growing with every show. When we came back to Italy our first full-length: Marzipan In Zurich, was released and we did the first tour with a label and a booking agency. Right now we're based in Italy, but we plan on moving back as soon as possible."
The stay in New York made its' impact on the band and you can clearly hear how the tremendous musical culture of NYC has added its unique atmosphere into TCIVH!'s music, creating a special "Italian-New York-ish" blend. "Yes certainly. They have 1000 brand new projects every day. It blows your mind having so many things going on at once", they comment when asked about the Big Apples' music scene and whether it influenced them, adding that the growing number of followers was more than enough to send them flying over the roof tops. "We don't need much to be happy!".
Italian and Proud of It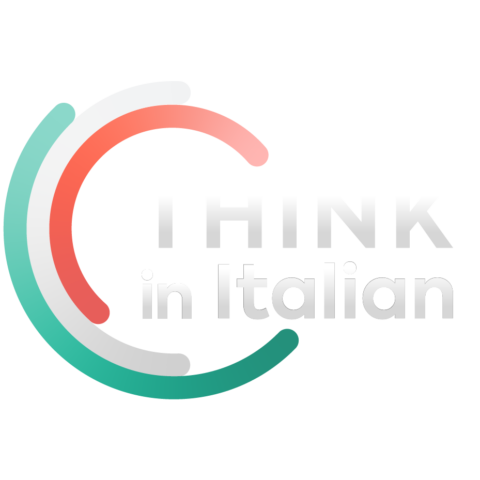 Stop reading, start speaking
Stop translating in your head and start speaking Italian for real with the only audio course that prompt you to speak.
Although they spend a lot of time playing outside Italy they are proud to be Italian, "Italians have a lot of good qualities, as well as some bad of course. Sometimes it can also help with promotion to be Italian. We noticed when we were playing in Scandinavia that we were almost the first Italian band to perform there. The only Italians that had played before us were the national football team. People thought they were discovering the moon when they came to see us!", they added with a laugh. Being Italian has its' downside as well though, "Sometimes we drop our good qualities because of our bad, Italian, taste".
The calorifer is very hot! – Smelling Candles
[youtube]http://www.youtube.com/watch?v=c05iJMxwGSQ[/youtube]
Mainstream Rules in Italy
"The thing that bothers us the most is how the mainstream music in Italy seems to rule everything. The most famous Italian artists are just copies of British and American bands." Still they don't feel left out in Italy's music scene "Of course there are always some people that don't like you and others that love you. I think that's quite normal. We love to play in Italy, as well as other countries because we believe that every concert we play is going to be a fun party. When the audience feels the same, it's going to be a great gig. That's the most important thing for us."
The Calorifer Is Very Hot! Official website – where you can listen to more of their music and find out if the band is playing near you.
About Guðjón Ingi Sigurðarson
Interested in indie music and photography, Guðjón Ingi Sigurðarson is from Reykjavík, Iceland, where he grew up and lived until he was 17. At the age of 17 he went to Tunisia as an exchange student where he learned French and a bit of Arabic. Back in Iceland a year later, Guðjón took an information and communications course at the Technical College of Iceland which he completed in May 2009. As he feels that he's just too much of a world citizen too stay in Iceland, after finishing college, he decided to leave Iceland.
Now, he is in Milan, writing for BlogfromItaly.com, and he's looking for a job. He speaks Icelandic, English, as well as some French and gradually improving Italian.
If you would like to connect with Guðjón Ingi Sigurðarson, he's on Facebook: Guðjón Ingi Sigurðarson's Facebook profile.