For reasons unknown, I had never let my mind wander towards something like Italian indie music. I guess that to me the idea of indie music in Italy got lost somewhere in amongst football, pizza, and Eros Ramazzotti.
One day I heard of an Italian indie band called LetHerDive, and had a listen.  I was pleasantly surprised and decided I had to take a closer look.  The more I looked and the deeper I dug, the more I liked what I heard and saw.  I realised that I shouldn't have let Eros Ramazzotti (in spite of his vast talent) dominate my ear canals and disrupt my search for fresh Italian indie music.
There might be a reason for me not knowing much about Italian music (not only indie).  I get the feeling that Italians are not really willing to embrace their own musicians, especially if they don't sing in their native Italian.  This makes the struggle for success abroad for Italian bands much more complicated than it should be.  And, at the same time, for those of us who want to hear good music by Italian artists, it makes finding it darned complicated.
Indeed, patience is a handy virtue to have when it comes to hunting down interesting Italian indie music.
Hunting Italian Indie Music
Sure, you expect to have to hunt for an hour or two, but finding good Italian indie music always takes a little effort, and its discovery is often down to pure chance more than anything else. But I can assure you it will be worth your while, because after one hour spent hunting around Google, MySpace, Soundcloud and Jamendo, I came across some great Italian bands, some of which are the coolest sounding bands I've heard so far this year. Whether this because of a bad start to my year or down to the quality of the Italian music, is for you to decide.
Indie Music in Italy is Diverse
No matter what you decide, there is one thing you won't be able to deny; indie music in Italy is very diverse. Everybody should be able to find something which is their cup of tea. From hardcore electro to old school rockabilly, whatever is your thing, it's there, just take your pick. But keep in mind that quantity doesn't equal quality in this context.
No Good Indie in Southern Italy
Ok, so you should all be able to find the music you like in amongst what Italian artists offer, but it doesn't mean you can find it everywhere. It's sad but true, but none of the good bands I've found come from south of Rome. Why? I once heard it said that people from north of Rome were Italians (those from north of Rome often answer that people from south of Rome are not Italians, but Africans), not my opinion at all, but still I can't help but wonder if a part of the answer might lie in these statements. Might it be because those from the north are "more European", while those from the south are "more Italian"?
Who cares really? Does it matter where good comes from? Not to me anyway. The north of Italy is the place to be right now, so that's where I am. But the north is a big place, so where to begin? To help get you started, I'll point you towards three interesting bands which are well worth checking out.
Interesting Italian Indie Band Number 1 – LetHerDive
First up, there is LetHerDive from Bologna.
LetHerDive is a promising duo with Francesca Bono (from Ofelia Dorme, another band I'll tell you about) and Mateo Trifirio. Now, I'm going to warn you right away: this is no easy listening band. Their slow and heavy electronic music has a great balance between the music and the singing.  This gives LetHerDive's songs a strong character which kicks the band miles ahead of many others playing the same kind of music. The great blend of Portishead and Björk shows that LetHerDive was founded to make first class music. And so they have.
Some LetHerDive for you to sample – Overcome: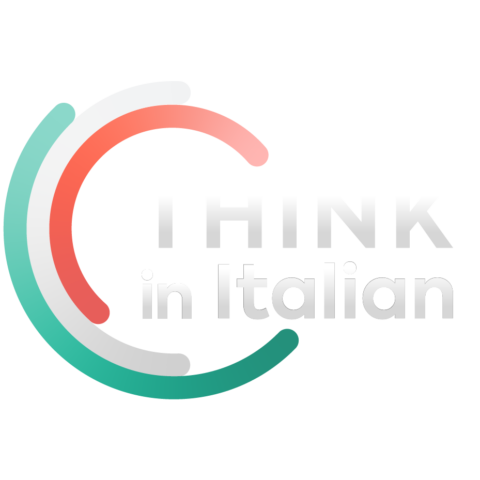 Stop reading, start speaking
Stop translating in your head and start speaking Italian for real with the only audio course that prompt you to speak.
[youtube]http://www.youtube.com/watch?v=ZSfOlXkpZug[/youtube]
Interesting Italian Indie Band Number 2 – Ofelia Dorme
You didn't like LetHerDive? Then I recommend you check out Francesca's other band, Ofelia Dorme.
Don't worry; their laid back new wave/alternative pop rock does not sound anything like LHD. Their music, with its easy rhythms and beautiful melodies flows so easily that it could impress the biggest disbelievers.
Ok, they might be a bit "too mainstream" for hardcore indie lovers, but who says that mainstream has to be bad?  Not me!
Here's a video of Ofelia Dorme:
[youtube]http://www.youtube.com/watch?v=KutCMwJng8g[/youtube]
Interesting Italian Indie Band Number 3 – Vermillion Sands
Last on today's menu, but by no means least, is Vermillion Sands from Treviso.
Take few cups of foot-stomping rockabilly, two cups of surfing music, a few cups of Violent Femmes, pistol-whip it together as if you were Vincent Vega in Pulp Fiction, and you have Vermillion Sands. Need I say more? Music made from cool, to be cool!
Here's a taster of Vermillion Sands with the track Would You Kindly Direct me To Hell?
[youtube]http://www.youtube.com/watch?v=JdOeRXzU33s[/youtube]
About Guðjón Ingi Sigurðarson
Interested in indie music and photography, Guðjón Ingi Sigurðarson is from Reykjavík, Iceland, where he grew up and lived until he was 17. At the age of 17 he went to Tunisia as an exchange student where he learned French and a bit of Arabic. Back in Iceland a year later, Guðjón took an information and communications course at the Technical College of Iceland which he completed in May 2009.  As he feels that he's just too much of a world citizen too stay in Iceland, after finishing college, he decided to leave Iceland.
Now, he is in Milan, and he's looking for a job.  He speaks Icelandic, English, as well as some French and gradually improving Italian.
If you would like to connect with Guðjón Ingi Sigurðarson, he's on Facebook: Guðjón Ingi Sigurðarson's Facebook profile.