After having taken the Freccia Rossa – Red Arrow – train from Milan, I'm now safely ensconced in my hotel in Rome, the Albergo Cesàri.
The Cesàri was not my first choice, seeing as I had effortlessly booked another place , via the internet, which goes by the name of the Stay Inn.  I was attracted to the Stay Inn by its central location, the fact that it is new, and that it had free internet in its rooms.  So, I got there, took the lift up to the first floor, after accessing the hotel via a rather anonymous door onto Via del Corso in Rome, and announced my presence.
'Mr Roe?', came the response, to which I admitted to who I was, and was promptly told that they had had a wee problemino with overbooking.  Oh dear.  'Couldn't you have sent me an email?', I asked.  Apparently not.  A shame.  But the two people manning the Stay Inn's reception were apologetic, so I'll let the incident pass.
Well, instead of slinging me out onto the streets of Rome at around eleven thirty at night, they told me that they had booked me into another place, the roof terrace of which I am enjoying now, whilst sipping an expensive Cuba Libra, or rum and coke.  Fourteen Euros, I think was the cost of this welcome to Rome drink.
And the wifi here is not free either, even if at five Euros for 24 hours, the cost is bearable.
The room I find myself in is dinky, but well equipped, air conditioned, and even boasts an LCD TV, which seems to be something of a selling point for hotels these days, or at least that is my impression.
Aside from the pricey drink, the location of the Cesàri is not too bad at all (see later – as it really is very well located).  It's still in Via Del Corso, or virtually, as it's in a little, quiet side street called Via di Pietra, or Stone Street, as it would have been known, if it were to have been back in the UK.
It's pretty well located for what I am here for too.  Indeed, it is better situated than my first choice.
As I was coming up in the lift, a group of three Italians were chatting, and saying that the Cesàri is generally booked up.  I think I know why.  It has the most marvellous roof terrace!  It's stunning, and at the moment, I've virtually got it to myself.  I've also been told that I can stay up here for just about as long as I like, which is good.
I've found out that I can have breakfast up here too.  Great! Actually, as I learned later on, breakfast is generally served up on the roof terrace.
I will take the odd photo, seeing as I have my trusty Eos 40d with me, plus the phenomenal flash, which I may need, seeing as I did not bring my tripod.
OK, I'm going to see if I can ask them to supply me with a good night beer.  Mission accomplished.  One Nastro Azzuro incoming!  Expensive, but not crippling at a 'mere' six Euros.
The staff at the Cesàri seem to be a nice bunch too, although speaking Italian, as I do, does help.  I have been complimented on my Italian by the barman, who can obviously tell that I am not Italian.   Not a surprise, I neither look Italian, nor have a wonderful Italian accent.  Even if the more expert out there may recognise a hint of a Milan accent in there at times.
Incidentally, and talking of accents, I told the barman that I did not think he was from Rome.  And he was not.  He hails from Abruzzo, which has been in the news for earthquakes and the G8 of late.  As a matter of interest, he also told me that on the 7th July, an aftershock was felt in Rome, and caused the wooden poles which support the canopy covering part of the roof terrace to shake noticeably.  By the way, the area of Abruzzo which was rocked by the earthquake in April of this year is not too far from Rome.
Cesàri Update
I'm back in Milan now, but I thought I would write a few words on my one-night stay at the Albergo Cesàri.
The experience was very positive.  All the staff I came across were very pleasant, and helped me find a local barber, and recommended a couple of shoe shops.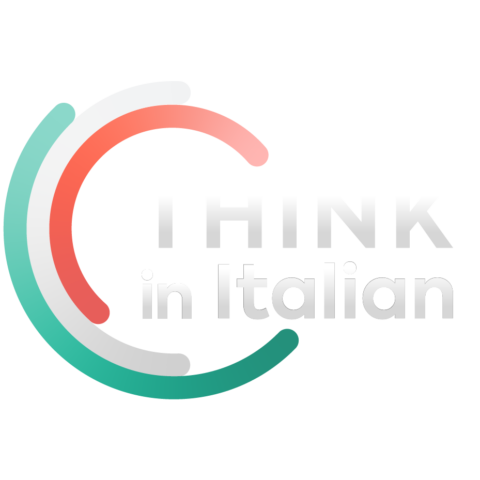 Stop reading, start speaking
Stop translating in your head and start speaking Italian for real with the only audio course that prompt you to speak.
I did indeed have breakfast on the roof-top terrace, which was a lovely way to start a Rome day.  The breakfast, which was a cold-buffet affair, was extensive with plenty for little ones, including little boxes of cereal.
I also discovered that the Cesàri is extremely close to the Trevi fountains, and the Panteon too.  All in all, it appears to be very well located for those looking to pass some time in the Eternal City.  A good choice for both pleasure and business, I would say.  I slept very well too, as the hotel is good and quiet.
The only thing I cannot report on with regard to this hotel is the food, because I did not eat there.  However I think I might be returning to Rome quite soon, and if I decide to stay overnight, then I will certainly try to book myself into the Cesàri.  A good place, with a really fantastic roof terrace.  Well worth trying.+
Cesàri Update 2 – Feedback
22 August, 2009:  Some people I know, Emma and Luca, tried the Cesarì, mainly on the strength of the contents of this post, and I am very pleased to say that their Cesarì experience was very positive.  Emma and Luca also loved the Cesarì's glorious roof terrace.  Here is part of Emma's comment:
..I just wanted to thank you for the consiglio (= advice)!!! We loved the hotel – the location was perfect, the roof terrace incredible, and Camillo the barman a living legend!! He also sent us to a great restaurant which is owned by a friend of his right around the corner (Ristorante Federico 1° in Via Colonna Antonnina, Rome), where we had one of the best meals we can remember.
Thanks again!!
Thanks to Emma for having provided some feedback on Rome's Cesàri hotel.  Always good to have a second opinion.
Something to do in Rome
If you have more time than I did while you are in Rome, then perhaps you might like to check out this Dinner and Music in Rome tour of Rome, which gets good reviews too.
To find out more, click here: Dinner and Music in Rome
If you do make a booking, many thanks, because Blog from Italy will earn some commission.  And don't forget to come back here and let me know how it went – Alex Roe
Why am I down in Rome?
You might well ask, but for the moment, suffice it to say that I'm here on business.  I do occasionally venture here in connection with my work at the business school in Milan.
I am roaming Rome alone, with my family being at home, back up in Milan.
As is befitting of Italy in July, the nights are balmy, and even if it is not entirely true, I certainly feel as though I'm on holiday!  Such is life in Italy for me.
It's rather good to be in Rome.
Here is a link to the English section of the Albergo Cesàri in Rome
July 2009 prices in the Cesari range from 76 Euros for a single, to 96 Euros for a double, although, superior, which probably means larger rooms, are available at extra cost.
Even the standard rooms are air conditioned, you may be pleased to hear.  Here is a post with list of restaurants in Rome where you can eat well – and not be ripped off: Where to Eat in Rome.  The places mentioned have been recommended by Blog from Italy readers.
Right, must hit the sack.  Got things to do, tomorrow, or rather, today!