For a country that produces some of the most popular and widely-drunk white wines in the world, Italians have a curious reluctance to drink very much of it themselves.
The latest figures – for 2013 – show that Italy actually produced more white wine (53%) than red (47%), with the bulk of it drunk outside Italy.
Pinot Grigio – though admittedly not all of it Italian – is the world's most popular white wine sold by the glass. Sloshing around not too far behind are Soave and Frascati.
Finding Primitivo in Padua and Verdicchio in Val D'Aosta
But you'd probably find it easier to get hold of a bottle of Soave in Shanghai, or a glass of Frascati in Finland than you would anywhere in Italy outside their respective production regions of the Veneto and Rome.
Here in Abruzzo for example, ask for white and you'll get Trebbiano. Maybe Pecorino. On this side of the Apennines, about 100 miles or so up the coast in Le Marche, you'll find the region's 'house white' is Verdicchio.
But aside from the odd bottle of entry-level stuff languishing on the shelf of one of the larger supermarkets, you won't find much Verdicchio in these parts.
Nor much from SudTirol-Alto Adige; nor Campania; nor Piedmont; nor Sicily. That's not to say you can't find anything. Just that you might have to look that little bit harder.
On the other hand, if you're reading this in any of those Italian regions, you might well hunt in vain for a bot of Trebbiano D'Abruzzo. If you can't find any, don't lose any sleep, because with a handful of exceptions, you won't actually be missing much. (Abruzzese Pecorino's another matter entirely though…)
Pure Class From Italy's North-East
In the first of these Italian wine essays a few months back, I extolled the virtues of the amazingly fine varietal whites being made in SudTirol-Alto Adige in Italy's far north-east.
If you hanker after whites made from grape varieties like Sauvignon Blanc, Riesling and Gewurztraminer that simply aren't grown anywhere else in Italy, you'll enjoy and appreciate the wines this region produces.
And if you're curious to find out what heights a bottle of the much-maligned Pinot Grigio can achieve, hunt out a bottle made by the Jermann winery in neighbouring Fruili-Venezia-Giulia.
It's so good, it makes you realise how bad far too much other Italian Pinot Grigio – in fact any other Pinot Grigio – generally is.
But here's the rub. I can forgive the fact that Jermann can be a bit…well…precious when it comes to their wines. I mean it'd be hard to order a bottle of their flagship 'Red Angel on the Moonlight' without feeling just a bit self-conscious
And I can forgive the cost. Jermann wines aren't cheap. A good bottle of their 'Vintage Tunina' – one of their absolute top-of-range whites – will set you back €50+. And they're good. Very, very good. The varietals are pure and intensely fruit-driven; the blends, like the predominantly Chardonnay/SauvBlanc that goes into the Vintage Tunina, can be simply sumptuous. Some of the best whites I've tasted outside Burgundy.
But. (There's always a but). Forking-out €15-odd for a bot of Jermann's PinotGrig goes against the grain because – and maybe we should whisper this – it's not actually the world's best white wine grape. Or even one of the top 5.
Why then is PinotGrig so insanely popular around the world ? Because it's BLAND. It's OK. It's nice. It's drink and forget. And while Jermann's incredible skills elevate the humble unassuming PinotGrig grape into something way above average, it's still Pinot Grigio. And good though Jermann's is, for €15 – or a lot less – you can get something a lot better.
Like – for example – a bottle of Roero Arneis DOCG from Piedmont. This is one of my very favourite Italian whites and one of the few downsides to living in Abruzzo is that you need the nose of a truffle-hound to find it round here.
Roero Arneis is one of those rare and prized wines that contrives to be dry, yet intensely lush and fruity at the same time, with distinct hints of pear and yellow peach. In common with Chardonnay, you'll find oaked and un-oaked examples. For me, the latter's better.
You'll get the choicest Arenis wines produced in the Roero region north of Asti (of Spumante fame) and also in the nearby Langhe – though the latter's reckoned not to be quite as good as the former. (Still pretty good though…)
Italy's Finest Wine Regons: Piedmont; Tuscany; and…er…Campania ?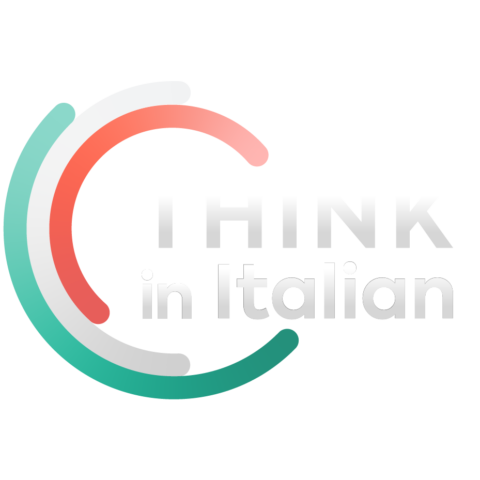 Stop reading, start speaking
Stop translating in your head and start speaking Italian for real with the only audio course that prompt you to speak.
Or head for Campania – Italy's most overlooked, underrated wine producing region. Not only does it produce Taurasi DOCG, one of the country's genuinely great red wines, (which will be looking at in more detail early in 2015), it's also the home of not one, but two similarly excellent DOCG whites – Fiano di Avellino DOCG and Greco di Tufo DOCG.
Two different grapes (Fiano being a variety of great antiquity); two relatively close production areas in Campania; two very different wines. Both are dry wines which at the same time can be full and opulent. Greco's hints of peach and apricot have been likened to the French Viognier grape – a comparison which I have to confess has always eluded me, though I do find that once the first hit of richness has died away, there's quite a long, minerally finish.
Of the two, Greco's generally reckoned to be the better, though with my usual perversity, I rather prefer Fiano. Maybe just a touch drier and flintier. Hints of hazelnut are said to be present: once again, that eludes me – so much for my palate – but there definitely is a spiciness here that Fiano doesn't have.
All down to personal preference. And while – as with most whites – best drunk young, both have considerable aging potential in good years.
Here in Abruzzo, I haven't yet decided on the wine that'll be on my table to go with the turkey + trimmings on Christmas Day.
Christmas Lunch actually presents quite a difficult choice of wine. Leaving aside my own advice to you to drink whatever wine you want with whatever food you want, I'd usually partner turkey with a lighter red wine that'd still stand-up to the rich tastes and textures of the stuffing, sausages, bacon and other goodies that traditionally accompany turkey.
Too heavy a red will swamp everything, but something a bit lighter and fruitier – with maybe a touch of acidity to cut through the richness usually does the trick. Since we've been in Italy, one of the better Vino Novello (about which, more soon !) has invariably been well-nigh perfect.
Or, if it's been a good year at Villasfor2, maybe a bottle of something with Pinot Noir lurking in the blend.
But white ? If you've following Italian tradition and preparing the multi-course fish extravaganza served on Christmas Eve, any of the wines I've mentioned above will just perfect.
A White Christmas ? Think About Sardinia's Finest
To drink with a turkey lunch though, I think I'd go with a Vermentino di Gallura DOCG from Sardinia. It's currently the island's only DOCG wine of any colour and one I first came across thirty-odd years ago, holidaying on the Costa Smeralda, in the heart of this wine's production area in Sardinia's north-east.
I've been a big fan ever since, during which time, it's risen from the status of hidden regional treasure to full-blown DOC status. With its increased popularity – and consequent increased production – quality's maybe dipped a bit here and there, but there are still enough genuinely good producers around to keep standards generally high.
It's a lively, characterful wine, with a perfect balance of fruit and acidity. Greengage and melon backed-up with a refreshing zing that'll counterbalance the worst excesses of the Xmas blowout. Lovely colour too, pale straw with glints of green and cold and a delicious summery scent of lime blossom in the glass.
In this part of Italy, where the past couple of Christmases have been warm enough to sit outside before lunch and enjoy our aperitivi, Vermentino di Gallura would be hard main course wine to beat.
A little caveat though. If you do go with a dry white like Vermentino di Gallura with the turkey, make sure it's all gone before you come to the mince pies and Xmas pud. They'd jar horribly. Take a look at some of the Italian dessert wine suggestions I made a few weeks back and choose one of those instead.
And if turkey without red wine is like Rudolph without a red nose – stay tuned. Suggestions for some bottles you might enjoy coming up – AND a look at the new 2014 Vino Novello (Vini Novelli ?) With the 2014 harvest reportedly one of the worst/most testing across Italy in living memory, these should be interesting!
By David Brenner
In 2007, after a lengthy career as a television broadcast journalist in the UK – latterly with BBC World – David, his wife Pauline and their three cats moved to Abruzzo , where they now run Villasfor2, providing three holiday rental villas just for couples. Wine lovers who go stay with David, will be able to have long, interesting chats with him about Italy's many wonderful wines. If you are not a wine buff, David may well end up converting you!
In addition to his passion for discovering and promoting Italian wine, David's regular AboutAbruzzo blog charts daily life in this little-known region of Italy.
Why not send David Italian wines for him to review? He can also run tasting sessions with his guests and write about his findings either on Italy Chronicles or on his own blog.