Yet another story of corruption is reverberating around Italy's press as I write.  This time, in the wake of the Berlusconi government's embarrassment over the Aldo Brancher affair, various people are alleged to have been tampering with tenders for the construction of wind farms on the Italian island of Sardinia.
Not only were unscrupulous Italian businessmen and politicians fiddling tenders, one of them, a Berlusconi party bigwig, Denis Verdini, is alleged to have been attempting to form a new masonic lodge in the style of the mysterious and infamous P2.
Could this scandal be final straw which breaks the Berlusconi government's back?
Denis Verdini is Close to Berlusconi
It is suspected that Denis Verdini, who, it just so happens, is the national coordinator of Berlusconi's People of Freedom party, and others were planning to exert influence on Italy's justice minister, Angelino Alfano, with a view to increasing the number of politicians who could use the excuse of 'legitimate impediment' to delay pending court cases.  Had this aim been achieved those taking handouts in return for ensuring that wind farm construction contracts fell into the right hands would not have had to worry too much about the consequences.  As is often the case with corruption in Italy, the complexity of the schemes is truly Machiavellian.
Italy, on the other hand, or rather Sardinia, would probably have ended up with wind farms in beauty spots, and such wind farms may well have been more aesthetic than functional.  A few well aimed bribes would have ensured that minor aspects such as quality and probably, safety, would have been conveniently overlooked.
Investigations into this, the latest scandal in the Berlusconi government's backyard, are still very much in progress.  Denis Verdini is denying any wrongdoing.  Whatever, the episode is casting the Berlusconi government in an unwholesome light.  Darkening this light even further is the news of Berlusconi 'prodìgy', as La Republica puts it, one Ernesto Sica, who is allegedly not only mixed up in the Sardinia wind farm fiddle, but also apparently formed part of a team which specialised in getting at judges, and organising smear campaigns.
Wiretaps appear to have been instrumental in bringing the allegedly illicit activities of Verdini and Sica to the attention of Italy's law enforcement bodies.
Berlusconi is Courting New Allies
In light of the bad light possibly, Berlusconi and Co must suspect that the rift between Berlusconi and ally for not much longer Gianfranco Fini is likely to widen to the point that the relationship becomes untenable and falls apart.  In fact, Berlusconi and Co have been courting another Italian party, the Union of the Centre – UDC, led by one Pier Ferdinando Casini.  Only another Berlusconi ally, the leader of the Northern League, the irascible Umberto Bossi, does not seem too keen on Berlusconi climbing into bed with Casini, so to speak.  Umberto Bossi has labelled the UDC as 'the enemy'.
With all these ructions, the impression is that general elections might well be on the cards in Italy.
At a guess I'd say Italy will go to the polls in late Autumn early Winter.  As to who will win, that's anybody's guess. Berlusconi's party may well win a good few votes, but without the support of Gianfranco Fini and Co, it is unlikely Berlusconi will have such a strong majority. To ensure that Berlusconi will gain the top seat in Italy once more, his party needs a substantial ally – and Casini's party fits the bill.
Casini has been coming across as a more credible leader than just about any other Italian politician with the possible exception of Gianfrano Fini, so Casini would be a good 'brand' to have on board, should general elections be called.  Things almost sound hopeful for the troubled Italian leader.  Almost.
Casini Does not Want to Play Ball
Yes, that's right. For the moment, the UDC party which Berlusconi's mob are courting, are not reciprocating. There's probably a greater chance of Casini joining forces with Fini, than of Casini jumping on the Berlusconi bandwagon.
Then there is the other aspect, which has come about on the back of Berlusconi's rush to push through legislation which many consider will gag Italy's press.
Berlusconi Says Press Freedom is not an Absolute Right
On Saturday, in public and most probably in response to Friday's strike by journalists in Italy, Silvio Berlusconi claimed that complete freedom of the press was not something which should be guaranteed in any democracy (text in Italian).
Mixed in with Berlusconi's claim, which does sound a little like something a dictator might say, is the assertion that Italy's left leaning media has been distorting the truth. As usual, Berlusconi's playing to the innate fear of communism which seems to affect more than a few Italians.  However, media friendly to Berlusconi has been caught misrepresenting the truth to their master's benefit on more than one occasion.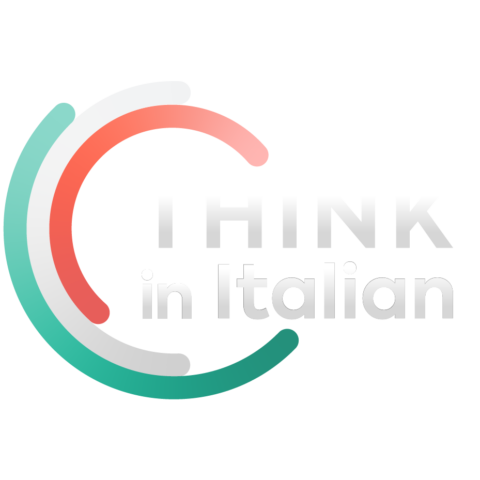 Stop reading, start speaking
Stop translating in your head and start speaking Italian for real with the only audio course that prompt you to speak.
For example, there was the national news item which claimed that Berlusconi had been absolved in the Mills bribery case, when in actual fact, the case had been brought to an inconclusive end by statutory time limits.
Next, there was the use by the Berlusconi media to attack a judge who had made decision which was deemed unfriendly to Berlusconi family business interests.
There are other examples which lead one into thinking that Berlusconi's words are a case of the pot calling the kettle black.   An attack led by Berlusconi friendly paper Il Giornale brought about the resignation of the editor of Vatican magazine Avenire, after the magazine had criticised the behaviour of Berlusconi in the wake of a couple of sex scandals.
After that, there was the case of Italy's Prime Minister allegedly attempting to have the Annozero political chat show taken off air – because Berlusconi felt it showed his government in a bad light.
But that's how the press works in Italy, right digs at left and vice versa.  Berlusconi has no objection to the press when it praises him.  This is understandable, except for the fact that one has the district impression that Berlusconi wants all of Italy's press to laud his actions and to criticise those who oppose him.   Such a one-sided situation would be more appropriate in a country with a totalitarian regime led by a dictator, but not in a country like Italy which claims to be a democratic constitution.
Berlusconi's words may not do much for his re-election chances.
Partial Support for Berlusconi's Assertion
One well-known Italian journalist has come out in, partial, support for Berlusconi (text in Italian) – Enrico Mentana, the editor in chief of the La 7 television channel's news service. Mentana agrees that press freedom does need certain limits, and pointed out that spurious reports can be very damaging, especially when the individuals concerned turn out to be innocent.  This is true enough.  In the United Kingdom, the press tends to know how far it can go, and is largely self-regulating.  The UK has the Press Complaints Commission, an independent body, to which anyone can turn to in the event that the press contains reports which are inaccurate or unfair.
Even Italy's Journalists Order, the government organisation to which professional journalists must belong in Italy, agrees that Italy's media does need regulation, but it is not happy about laws which will effectively stop Italy's press from doing its job.  Berlusconi's new wiretap laws are viewed by many Italian journalists as a way of shutting up Italy's press – unless it says nice things about someone.
Mix the corruption in with the internal wrangles and the unpopular and ill-thought out wiretapping laws, then throw in controversial austerity measures, and you have a recipe for an unstable government.  But if Berlusconi is forced to go to the country, some people who voted him in last time may not be so keen on seeing him in the top spot once more.
Some Will not Vote Berlusconi Again
I know for a fact that some of Italy's younger generations did place their faith in Berlusconi, but that in the face of rising youth unemployment in Italy, amongst other things, they will not be so quick to vote Berlusconi next time round.
The trouble is, many of Italy's youth do not know who to vote for.  From having chatted to more than a few under-30s, the impression is that, aside from Berlusconi, who some have said is the best of a bad lot, Italy does not have anyone who would make a worthwhile leader.
Meanwhile, investigations into corruption in Italy continue.
I did mention to my Italian other half that it seems to me as though most of Italy's current corruption scandals involve Berlusconi government members.
I asked whether she thought this is because the Berlusconi mob are more corrupt than the rest.  'No', came the response.  The only reason why Berlusconi's mob are being caught with their fingers in many pies is that they have the most influence, I was told.
If and when another mob takes over from Berlusconi, then it is they who will end up in newspaper articles concerning allegations of corruption, was the implication.
OK, I suppose that means virtually all of Italy's politicians are corrupt, or at the very least are of questionable integrity.  What a wonderful thought.  Not.
Casini image credit: Franco Grillini TiTTi De Simone Casini by Stefano Bolognini.jpg