One of the things I did this summer was read several books, but by far the most interesting happened to be by an Italian called Guido Rosti Cesari.  This writer, who has also written a number of technical publications, and works, I believe, in the water industry, could not find a publisher here in Italy and so decided to publish his book himself. I, for one, am very glad he did, for his book is a gem.
The book is in many ways a veiled tribute to Maria Teresa of Hapsburg who was the wife of Austrian Emperor Francis I.  Maria Teresa was made the Duchess of Milan and, for some unknown reason, became quite attached to the city to which she devoted considerable time and effort to the development of its administration and infrastructure.  Her influence on the development of Milan is somewhat disputed as I understand, and she seems to have had both support and criticism from the city's populous, contemporary and present, with regard to the lasting benefits, or otherwise, of her contributions.
The book's author is clearly one of her fans (He confirmed this today – see below) and believes that her contribution to the success of the city has been understated by historians.  That said, the book is a complete work of fiction which neatly mixes events from the past with contemporary happenings.  The locations mentioned in the book centre around the city's now depleted canal system which once provided Milan with an effective commercial infrastructure and the places mentioned are, for the most part, real. This, I think, adds to the charm of the story, especially if you know a little about Milan, although even if you don't, you may find the story quite fascinating and quite believable.
In extremely simple terms, and without giving too much away, this book is a sort of thriller which jumps about in time and involves an interesting treasure hunt initiated by one of Maria Teresa's contemporary Italian Milanese supporters who wanted the Austrian ruler's contribution to the development of the city to be positively acknowledged.  Does he achieve this? I'm not telling – you'll just have to read the book!  And you will find out about the ghost too.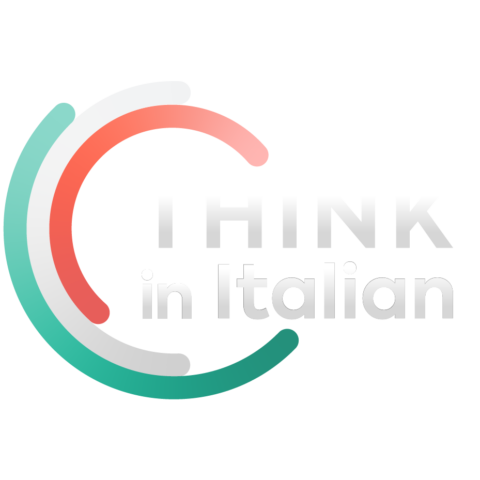 Stop reading, start speaking
Stop translating in your head and start speaking Italian for real with the only audio course that prompt you to speak.
Il segreto dell'acqua fallata (The secret of the flawed waterway) contains some interesting twists and mixes in a little romance at the same time.  I would thoroughly recommend it to anyone – as long as they can read Italian because, alas, it has not been translated into any other languages, although I might be tempted into having a go, although translating a whole book is something I have never attempted before and I not that sure I would be up to it.  There is also the fact that a reader may need to have some knowledge of Milan to obtain the most from it, which is something that may limit the book's appeal outside of Italy.
My other half has bought nine copies of the tome and the story of how she came across it is quite interesting too.  It all started with a lunch in a nice place with an odd name the Carlsberg Ol bar (Bastioni di Porta Nuova 9/11 – Near a bar called 'Speak Easy').  This bar, which does good food by the way (We've been back and shall return), just happens to be located right next to an unused section of one of Milan's canal network and whilst chatting away we came up with the idea of opening an art gallery in the disused portion of the canal.  Being quite fired up with what we both thought was a fascinating idea, my other half did some research on the Internet and came across the author's web site here.  She liked the sound of the book and fired off a mail to the author who replied.  She met up with him a few days later and came away with five copies of his book at 5 euros a piece.  Incidentally,  we decided that the art gallery idea would never get off the ground in view the tight control maintained over the remaining bits and pieces of the canals by a Milan organisation, and there is the possibility that the section that interested us may well flood when it rains….
I actually met the author today, after my other half decided to meet up with him in order to buy some more copies.  A very nice chap, I have to say, and we would have taken him up on his offer of an aperitif, had it not been for our rampaging little three year old tornado.
The author is in the process of working on a revised edition of the book (We have a copy of the draft!) which develops some of the characters and adds some more information.  I suggested that the book may make a fine television series or even a film and Mr Cesari replied that I was not the first to have made the suggestion. He was very happy to have heard our views as I think we may have been some of the few readers who came from outside the circle of his family and friends.  Apparently to get a book published here the writer needs to commit to purchasing around a 1000 copies his or herself, which sounds a bit much and probably stifles a lot of young talent too I imagine.
Must get round to finishing off my own novel……………ho hum.