Il Fatto Quotidiano, an Italian newspaper, and, now, a website with a taste for reporting on all that is not well with Italy is now on display with all the other Italian national newspapers at our local news-stand here in Milan.  Before, as it was not on display, I had to ask for a copy of Il Fatto Quotidiano.
I also noticed that whereas before the newsagent only had a few copies of Il Fatto Quotidiano, now it has a decent bundle.  And this is Milan, very much the heartland of Italy's right wing.  It seems that even the prosperous Milanese are curious to know what is going on in the murkier corners of Italy.  Yes, I know this is only one news-stand out of the hundreds which exist in Milan, but it is still interesting to see the profile of this new newspaper being raised.  It sounds as if sales of Il Fatto Quotidiano are on the up – otherwise, why would the news-stand owner have put it on display?
Il Fatto Quotidiano probably sells well because the paper seems to relish firing regular broadsides at the Italian establishment, and especially at Silvio Berlusconi and his cohorts.
Some Italians appear to think Il Fatto Quotidiano leans to the left.  This is understandable, seeing as the paper's Editor-in-Chief Antonio Padellaro used to run an Italian newspaper which is very much on Italy's political left – L'Unità.
Certainly, Il Fatto Quotidiano does focus its reporting on many people within and with connections to the current Berlusconi run Italian government.  And when someone goes against the directives and policies of Silvio Berlusconi, that someone is inevitably labelled as being a communist.  For Silvio Berlusconi there is only one left, and it is extreme and wants to turn Italy into something like the now extinct Soviet Union.
Seeing as Il Fatto Quotidiano publishes articles which can be read as being critical of Berlusconi, it is seen by some as commie newspaper.  But then things are very clear cut in Italian politics: left is very left, and right is very right.  By definition, therefore, Italian investigative journalist Marco Travaglio, who writes for Il Fatto Quotidiano, and has written several books on skulduggery within Italian politics, is a commie.
But is it true that Marco Travaglio swings to the left?
Marco Travaglio – Communist or Journalist?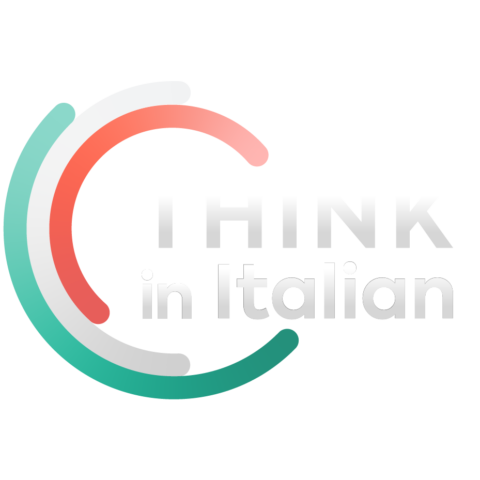 Stop reading, start speaking
Stop translating in your head and start speaking Italian for real with the only audio course that prompt you to speak.
The German Association of Journalists which awarded Marco Travaglio its 2009 prize for Freedom of the Press, consider Travaglio to be a "brave and critical colleague […] exposing continually the attempts of Italian politicians, especially Silvio Berlusconi, to influence the media to their advantage and to negate critical reports.". In other words, Travaglio is no more than a journalist who is doing his job.  He's no different from Messrs Woodward and Bernstein, the two Washington Post journalists who brought the attention of the American public to that now famous case of political skulduggery – Watergate.  This is an observation I've made before on Il Fatto Quotidiano, I admit.
To an extent, journalists, like Travaglio, Woodward and Bernstein, plus countless others, keep politicians in check.  By performing this, er, 'service to society', journalists serve to underpin democracy, and can help prevent certain regimes from descending into totalitarianism.
Providing such services, it is inevitable that journalists are sometimes labelled as 'commies' or 'nazis', even if this is not really the case.
Il Fatto Quotidiano – Informing Italy
Back to Il Fatto Quotidiano.  The work of Padellaro, Travaglio, and all the others who write for Il Fatto Quotidiano, communists or not, is bringing the attention of Italy's population to situations which are not clear.  The fact that Il Fatto Quotidiano is now on show at my local news-stand indicates that Italians want to know more, hopefully, so that they can choose their future leaders with more care.  In doing so, Italians might help Italy live up to its huge potential, in which case Il Fatto Quotidiano will have done its job – which is to inform.
Il Fatto Quotidiano Hypocritical?
The only aspect of Il Fatto Quotidiano which comes across as slightly hypocritical, from what I have heard from some aspiring young journalists I know, is that Il Fatto Quotidiano is cliquey.
Apparently the journalists who make up the staff of the newspaper all know each other rather well – in the Italian way, and unlike another recent journalistic start up – the informative, but markedly less controversial, Il Post – Il Fatto Quotidiano did not take on any budding young journalists, unless, and I have not checked, they were friends of friends. Not exactly the thing to do for a newspaper which often rails against nepotism and cronyism in Italy, now is it?
Such is Italy, but Il Fatto Quotidiano is still an interesting publication, despite such, admittedly unsubstantiated, rumours.
Perhaps Berlusconi's people might like to take a look into this aspect of Il Fatto Quotidiano?  If they have not done so already, that is.  But then, Il Fatto Quotidiano's people know that any attack from such a direction would be a huge case of the pot calling the kettle black.