The first edition of Il Fatto Quotidiano, Italy's newest daily, sold like hot cakes yesterday.  All 150,000 copies had disappeared by about 7 or 8 am on the day of the newspaper's official launch.
In total some 182,000 copies sold on the first day, although quite a number downloaded the .pdf version, and nearly brought Il Fatto Quotidiano's servers to its knees.
After a long wait, I did download the .pdf version of Il Fatto Quotidiano, but I still wanted to see the 'paper' version for myself, and this morning my local news vendor did not let me down. This evening I asked the guy who mans my local news-stand if he had any copies of Il Fatto Quotidiano left.  After rummaging around, he told me that he did not.  A sell out on day one, and day to.  Not bad for a paper launched in today's economic climate.
Here, then, are my first impressions of the newspaper which aims to set new standards for press freedom in Italy.  And as well as expressing my own opinion I also asked a few Italians for their two cents on Il Fatto Quotidiano.
Today's edtion of Il Fatto Quotidiano sits in front of me as I write this.
Newspaper readership levels have been falling considerably not only on the other side of the Atlantic, but also in Italy, and I know of one major Italian paper which is about to adopt the tabloid format in an attempt to save money.  In view of this situation, the first signs for Il Fatto Quotidiano are good, especially when one considers that, in terms of content, it is probably the most expensive paper on the Italian market today.
Il Fatto Quotidiano – The Look
It's not quite tabloid format at 450 mm x 310, and the technically inclined may define it as being closer to the so-called 'Berlinner format' which is 470 mm by 315 mm.
The colour of choice seems to be red, from  several Italians I showed the paper to got the impression that it had contents which leaned to the left.  Red, after all, it a colour which has strong associations with communism, as much in Italy as anywhere else in the world.
Not too many people were keen on the layout of this newspaper, which someone said was 'amateurish' and another commented that it looked like a 'school newspaper.'  I partly agree with this.
Il Fatto Quotidiano does makes quite extensive use of white-space, which is something which was picked up upon by other Italians, and this aspect led to the perception that the paper was not 'authoritative.  In my opinion though, the use of white-space makes the paper look a little more reader friendly than some of Italy's other dailies which tend to be dominated by huge blocks of text which I find intimidating.   I do like the look of La Repubblica, which is another Italian paper which makes use of colour images and white-space, and I have a copy of La Repubblica in front of me too.
Back to Il Fatto Quotidiano.  The choice of fonts is a little odd, as is the use of underlining to highlight some headlines and subtitles, and this is something a journalist friend of mine noted too.
Right, aesthetically  Il Fatto Quotidiano may not win any prizes for 'Italian design', but as those who inhabit the web know, 'content is king'.  So, what are Il Fatto Quotidiano's articles like?
Il Fatto Quotidiano – The Content
Today's headline, which was accompanied by a picture of a discontented looking Berlusconi, bore the headline, translated from Italian: Here's the Plan to Destroy RAI.  This will have hit a few Italians between the eyes, I'm sure, as government interference in the running of Italy's state owned television channels is hot news in Italy at the moment, but up to now, nobody has claimed that Italy's public television is under threat of disembodiment though.  A strong start then!
On page two, the leading article is also about supposed government tinkering in the running of Italy's RAI television channels,  and at the bottom of the page the subject of press freedom is mentioned, again this is something which is on the minds of many in today's Italy.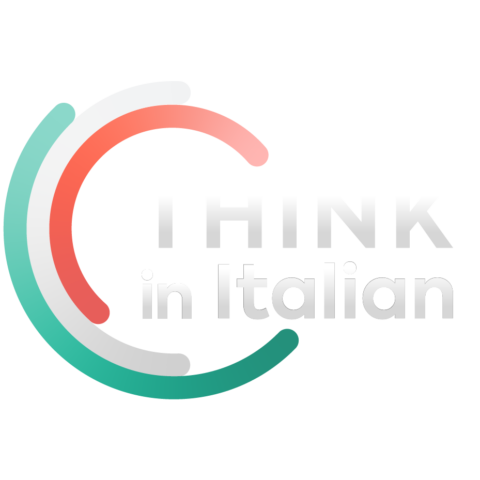 Stop reading, start speaking
Stop translating in your head and start speaking Italian for real with the only audio course that prompt you to speak.
The theme of the destruction of RAI continues onto page three too.
On other pages, articles cover more Italian controversies, as well has covering Obama's new world order proposal with regard to peace and climate change.  Aside from the report on Obama's speech at the UN, there are a few other brief pieces on overseas affairs.
Football which Kills Children
On page twelve there is the 'inquest' section which leads with the headline 'The Football which Kills His Children'.  Such a claim does grab one's attention, as I am sure you will admit.
The article examines the unhealthy relationship which exists between Italy's favourite sport and the use of performance enhancing drugs, the use of which appear to have led to the illness and premature deaths of a number of Italian footballers over the years.
On the facing page, there is some culture in the form of a review of the Larsson film, Millenium Part 2.  Alongside the review there are some cultural titbits on television, fashion and music.
Following the movie review, there is a TV guide, and next to this there is something about the world wide web, including feedback which has been collected from Twitter.  Very much in keeping with the times.
In the rest of the paper, which is nineteen pages in length incidentally, there is more comment on goings on in contemporary Italy via a column by one Bruno Tinti, plus a readers letters section with a satirical cartoon.
The final two pages of today's edition of contain a story about the launch of Il Fatto Quotidiano, and a page full of readers messages of goodwill towards Italy's latest newspaper.
My Verdict on Il Fatto Quotidiano
I've never reviewed a newspaper before, so I would advise others to find similar articles or posts in their own preferred publications so they can make up their own minds.
Having provided this caveat, I'd say that Il Fatto Quotidiano is brief but meaty.  It does not pull its punches and this may mean that a few libel actions against it may be launched as time progresses.  I hope the paper has already engaged a good team of lawyers to protects its journalists in the Italian courts, but the facts presented should make the lawyers' work simpler.  If the sales of this paper grow at a meteoric rate, affording the services good lawyers will probably not be much of a problem.
I do not have much of the problem with the writing style, as it seems to be easy enough for me to understand.  If I can understand it, seeing as I am not Italian, Italians themselves will have few problems.  Someone today told me that sometimes they found articles in one of Italy's big newspapers, Il Corriere della Sera, difficult to understand at times.
What is also easy to comprehend is that Il Fatto Quotidiano does not paint contemporary Italy is a good light, or at least I do not think it does.  It could do with a little more emphasis on the better aspects of life in Italy perhaps, but it is early days yet.  As someone else who flicked through the paper noted, the paper does seem to home in on controversy.  Whether this is a good or bad thing will only become evident as time passes, and as sales of this new paper increase or evaporate into nothing.
I'm going to keep an eye on Il Fatto Quotidiano for sure, but am not too sure Italy's establishment will appreciate the presence of such a controversial paper in a country in which most of the dailies are run by some interest group or other.  The lack of control will worry more than a few of Italy's movers and shakers, I'm sure.
The real measure of the acceptance of Il Fatto Quotidiano as a voice in Italy will be, and as was pointed out in a comment on my post Sold Out, the First Edtion of New Italian Newspaper Il Fatto Quotidiano by reader Regina, whether this paper makes it onto one of the television programs in Italy which carries out 'what's in tomorrow's press' type reviews.  This remains to be seen.
Will it be a Sell Out for a Third Time in a Row?
I'd like to know if Il Fatto Quotidiano will continue to fly off Italy's news-stands, so tomorrow I'll attempt to buy another copy, but I have not placed an order this time.  This is because I am curious to see if Il Fatto Quotidiano will continue to sell as fast as salami on the run up to the festive season.
If anybody else reading this has had an opportunity to peruse Il Fatto Quotidiano, I'd be interested to hear their opinion.