Reports that all's not at all well in Italy are cropping up all the time. Wine consumption in Italy has fallen to its lowest level since the 19th century. Ice cream sales have dropped by nearly 50%. For each two hours that have passed since the start of 2013, three businesses in Italy have gone under.
Youth unemployment levels are horrendously high.
Grim isn't it? It does not get much better, alas.
Shops and wholesalers are closing as demand slumps. Businesses are failing because nobody pays them. Resorting to Italy's complex, slow and expensive legal system to attempt to recover debts is simply not worth considering unless you have money to burn.
Italians are spending less on food, and buying discounted lower quality food too.
The building trade isn't building and houses are not selling. New car sales are down. Fewer Italians are going on holidays.
It's all down, or so it seems…but…
Exports, Up, Up and Away!
If one looks a little more closely though, it's not all bad. Some businesses are doing OK, others are doing well, especially those which have turned their eyes towards markets outside Italy. Indeed, Italy's exports are up and rising.
Even some Italian businesses which do not rely on exports are doing OK within Italy. There's the California Bakery that I've written about before and then there are other Italian companies such as Bellco and Power One which are doing fine. Italian tech company Mikamai seems to be going from strength to strength.
Post Crisis Potential
Businesses which can survive or even prosper in crisis periods – those which do not feed off the crisis itself, that is – should do even better once the recession blows over and the economic climate becomes less problematic.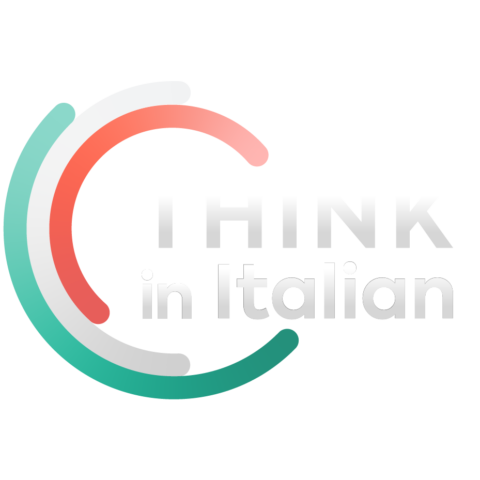 Stop reading, start speaking
Stop translating in your head and start speaking Italian for real with the only audio course that prompt you to speak.
Those Italian companies which are boosting their exports are also brushing up their ability to market Italy's products abroad. While Italy is not too bad at marketing internally, it's not too hot at marketing its wares beyond its borders. The late arrival of Italy's wines on world markets, compared to French or Californian wines, is a classic example of this.
As a consequence of the crisis, More of Italy's companies will possess the marketing skills they need to promote their wares abroad. This is likely to be a very positive benefit in the long term for Italy.
Another, arguably, positive effect brought about by the dreaded crisis is that it is culling Italy's weaker businesses. Those that make it to the end of the recession tunnel will be leaner and meaner should be able to take advantage of the upturn in the market more effectively. A case of the survival of the fittest. Granted, some of the weaker businesses may not have gone under had Italy been a little more business friendly, but there's not a lot that can be done about that now. The future is a different matter though.
It's Those Dodgy Italian Politicos, Again!
Well, the future should be a different matter, or would be if Italy's rag tag bag bunch of politicians were not bickering all the time. But they are, and will continue to do so. They know no better and just don't seem to change. In fact, they don't seem to want to change. This is not good because the world is changing around them.
Planning for the future seems to be anathema to the vast majority of Italy's political leaders. Instead of bickering, they should put their petty troubles aside and work for the good of Italy. Except they won't despite being told to do so, repeatedly, by Italy's, regurgitated, president.
Italy Won't Do an Egypt, Yet
Impoverished Italians are not angry enough to consider taking to the streets and demanding that certain politicians go, as has happened in Egypt. The emergence of Beppe Grillo's 5 Star Movement has allowed some Italians to believe change will happen and may have kept ugly violence off Italy's streets.
Italy could pull itself out of these sticky recession more quickly if someone were to manage the nation better. The trouble is, the people who could sort Italy out are nowhere to be seen. Indeed, they've probably left for friendlier lands. Those who are running businesses which are managing to keep their heads above water could probably give Italy a helping hand, only Italy is unlikely to ask them to.
For the moment, ice cream sales will continue to melt away. But exports should keep rising.
It's odd, but I can't help feeling Italy is in the same position as 'Full Monti' UK.
Still, the cloud may have a long term silver lining. We'll see.