There are now twelve posts about expat run bed and breakfasts on Blog from Italy.  I'm hoping to add more in 2009, but finding these bed and breakfasts on line is not all that easy and the Italian Tourist Board does not seem to be helping matters either.
As you may imagine, the world wide web is crammed full of sites about bed and breakfasts, but you have to dig to find out if one of these guest houses is run by someone who is not Italian.  I've noticed a few more things about the expat run bed and breakfasts that can be found online which may be of interest to some of you.
The Good People who Run these Bed and Breakfasts
The one thing that has struck me, aside from having come into contact with a great bunch of expat bed and breakfasters, is all the other services many of these bed and breakfasts offer.  Marla of Bella Baita runs cookery classes. And only today I wrote about the charming Villa Tre Angeli where the tours organised by the owners will really help people develop a feel for the area.
All, however, is not hunky dory.
The Bad Design of Bed and Breakfast Websites
While some bed and breakfast web sites are wonderful and comprehensive, others do look a little ropey.  Many would probably not benefit from a full blown database driven website like this one, but there are plenty of cheap HTML templates on the market which could be adapted to produce  simple but nice looking web sites for a bed and breakfast set ups.
Plenty of people are now using the web to hunt down bed and breakfasts, so providing potential customers with a rough looking web site might well put them off.
There is probably an opening for enterprising freelance web designers to provide 'off the peg' websites for bed and breakfast clients, and this is something I think I'm going to look into.  A little bit of basic SEO would also help many bed and breakfasts rise closer to the top of veritable ocean of search engine results, and things like good page 'title' tags are not that difficult to do, even for someone with very little web design knowledge.
Contact forms on bed and breakfast websites would be good too, and can help avoid spam.  Simple mailto links are honey for spammers with their little bots which hunt down and add email addresses to their spam mailing lists.  It's not too difficult to disguise email addresses in web pages either, and this may prevent people from receiving umpteen 'Buy Viagra online' mails.
Really enterprising bed and breakfast owners like Cherrye of Il Cedro, and Marla of Bella Baita also run blogs – click on the names to go visit them. This is a great way of developing a relationship with potential guests, even if it can be time consuming to blog well. And of course blogs help people find you in that morass of information which is the world wide web.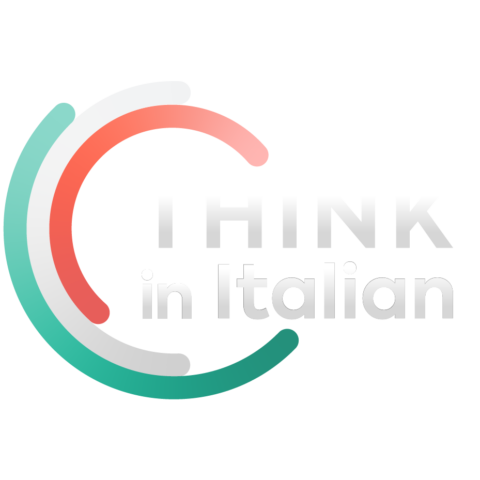 Stop reading, start speaking
Stop translating in your head and start speaking Italian for real with the only audio course that prompt you to speak.
The free blogging services are not to be underestimated in this respect, indeed, with your own domain and a day or so spent hunting for the right theme to give the site the look you want, many bed and breakfast owners could come up with versatile sites for free.  And Blogger even allows you to earn a little on the side from advertising.  Not too bad at all.
About Pages and Language
I don't know about you, but I always look for an About page on bed and breakfast websites.  I mean, you are going to be staying in somebody's house, so perhaps you would like to know a little about your potential hosts. No?
The expat run bed and breakfast websites that I've tracked down have, in the main, had good about pages, which should be advantageous for them.  In searching for expat run bed and breakfasts I've also come across many Italian run bed and breakfasts, as you might imagine.  However hardly any of them seem to have an about page with a wee bit of information about the owners, either in Italian, or in English or any other language for that matter.
At times there are English language sections on the Italian run bed and breakfasts, although the quality of of the English used varies greatly, OK, comically.  This is to be expected, after all, we are in Italy and the main language is Italian.  However good English can create a better impression, but any English is better than none.  Many Italian bed and breakfasts are probably losing out by not having an English language section, even if many of their owners may well be able to speak the language.
It's Difficult to Find Expat Run Bed and Breakfasts in Italy
As I mentioned when I started this series of features, the objective is to help people looking to come and live in Italy or to buy a holiday home here to find somewhere to stay where they can obtain some real 'horses mouth' insight into being in Italy.  This is why knowing about expat run bed and breakfasts can be useful.  So far I have found around 12 expat run bed and breakfasts, but finding others to add to the list is becoming more difficult.  However, although she does not know it yet, Diana Strinati Baur has helped me out!
Up to now I've found places in southern, central, and parts of northern Italy.  However there does seem to be lack of expat run bed and breakfasts over in the scenic Dolomite's area, which is a little surprising.
I'll keep hunting, but if you, dear reader, should happen to know of an expat running a bed and breakfast in Italy, then do let me know.  Just add a comment beneath this post and I'll do the rest.
The Ugly Italian Government Tourist Board Web Site
Out of interest I hopped on over the the US and UK version's of the Italian Government Tourist board's site  (neither are exactly fabulous examples of web design, I'm afraid to say). Guess what I did not find? Yes, that's right: links to people blogging about Italy in English.  I'd say this is a big mistake in that many of us bloggers do quite a bit to market Italy, either directly or indirectly.  A link to my posts about expat run bed and breakfasts in Italy would not do any harm either!
Not to be Left Unsaid
The power of the world wide web is not to be underestimated when it comes to spreading the word.  Indeed, Blog from Italy was a candidate for being listed (see comment below) is going to be listed on a major new media site GlobalPost, part of Global News Enterprises, as being one of the world's top 350 blogs!   The GlobalPost project, with a top notch advisory board and team behind it, is going to be something to watch in 2009.  It may well change the face of media as we know it, and the fact that blogs are to be featured says something about their positioning and power as sources of information.  This power could be better exploited, by certain tourist boards, for example.
Nowadays, through the power of the web, an enterprising Italy blogger cum bed and breakfast owner could well end up with so much business that he or she ends up owning a chain of five star hotels!