On Twitter yesterday evening, I read a surprising series of tweets by economist Constantin Gurdgiev which implied that some aspects of Berlusconi's management of Italy may not have been quite as bad as some, including myself, thought.
Constantin Gurdgiev, if you did not know, is the chairman of the Ireland-Russia Business Association, and he is an adjunct lecturer in Finance with Trinity College, Dublin and has lectured in Economics at University College Dublin and John Hopkins University.  And from the Wikipedia entry on Gurdgiev:
As well as being a member of the Academy of Political Science, the American Economic Association and the American Finance Association, Gurdgiev is also an honorary fellow of the Copenhagen Institute and fellow of the Pharmaceutical Economics Council.[5] He is on the editorial boards of seven international academic journals.
Gurdgiev's True Economics blog is regarded as the 15th best blog on economics in the world by the website Online MBA.  In short, Gurdgiev knows his stuff.
So, what was it that Gurdgiev tweeted which surprised this Italy watcher?
Well, first, there was this:
So which country has the best primary surplus performance this year? And last year? And overall in 2009-2017? Well… it is ITALY…

— Constantin Gurdgiev (@GTCost) July 16, 2012
Next, there was this:
Which country primary surpluses will exceed German in 2000-2017 EVERY year save 2008-2009? Oh… ITALY…

— Constantin Gurdgiev (@GTCost) July 16, 2012
And then, last, but not least, there was this:
Berlusconi was allegedly so bad, Italy's public finances (ex-debt interest) were 3rd healthiest in 2007, 4th in 2008, 2nd in 2009-2011.

— Constantin Gurdgiev (@GTCost) July 16, 2012
Berlusconi, before he moved over to make way for Mario Monti, maintained that Italy's economic state was not as bad as many were making out.  According to Gurdgiev's tweets, Berlusconi was, at least in part, right.
Gurdgiev then tweeted about an article he'd written on Italy's 'disease' in which he made this comment:
The problem for Italy is clearly on the side of interest payments on its debt
According to Gurdgiev the problem for Italy, and not only, is that when debt to GDP ratios exceed 85% to 90%, the cost of servicing interest payments becomes just about impossible.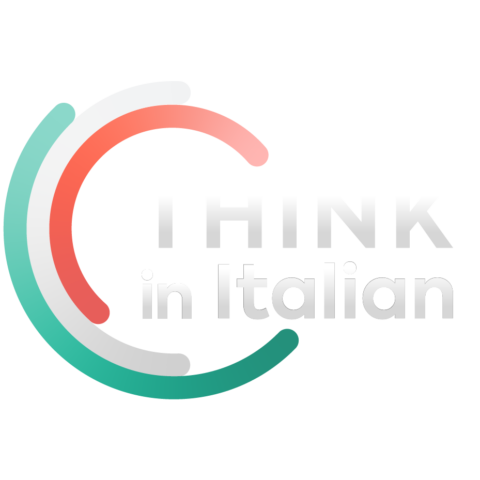 Stop reading, start speaking
Stop translating in your head and start speaking Italian for real with the only audio course that prompt you to speak.
These observations, like Gurdgiev's three Italy flavor tweets caught my attention, so I asked him this:
@GTCost What kind of annual GDP growth rate would Italy need to achieve to bring debt maintenance payments back under control?

— News from Italy (@newsfromitaly) July 16, 2012
To which, as you can see, Gurdgiev kindly replied:
@newsfromitaly IMO, Italy will need to have ca 3% nominal growth to arrest rise in debt/GDP ratio. To reverse it – higher.

— Constantin Gurdgiev (@GTCost) July 16, 2012
In short, what Italy needs to do is to grow, and this is where Silvio Berlusconi fell down, he was unable to promote growth, and some might argue that Berlusconi did the opposite.
Can Italy Grow?
Potentially, Italy can grow, if it is able match its past performance, that is.  In 1974 and in 1976, Italy's economy grew by over 7% each year – well above the 3% the Boot needs to break even.
From the Wikipedia entry on Italy's economy is this:
It has been calculated that the Italian economy experienced an average rate of growth of GDP of 5.8% per year between 1951–63, and 5.0% per year between 1964-73.
This chart from the World Bank shows Italy's GDP growth, and dramatic 2009 fall, too:
Adopting the optimistic "it did it before, so it can do it again" approach, Italy should be able to bring its debt level back down to serviceable levels.
Whether or not this will actually happen, remains to be seen and depends on the results Mario Monti obtains, and, more importantly, what Monti's successors are able to achieve.  From the World Bank chart, it looks as if Italy has been without effective management since the start of the 1980's, which just happens to be when the late Benedetto "Bettino" Craxi, came on the scene.  During the Craxi period, Italy's economic growth began slowing down.   Shortly after Craxi went, levels of sovereign debt rose into the 90% danger zone.
In the 90s, bribery and corruption scandals rocked Italy, and all the turmoil did nothing to help Italy's economy grow, and thus not reduce its debt.  Although Italy's primary surplus was very healthy, debt levels have continued to grow to this day.  Italy will have problems if it cannot afford to make debt interest payments – unless, that is, growth can be encouraged.
It's time for Italy to roll up its sleeves and come up with a few creative job-creating schemes, or lower taxes and generate income for the state via much more indirect taxation.