The first in a series of discussion documents, these articles are designed to help direction-less, leaderless, Italy find workable, practical, solutions to its many problems.
Italy desperately needs direction – and if everyone works together, this can be achieved and Italy can become the envy of the world.
These documents will, I hope, evolve and grow over time and I'd be very happy for Italians, if they wish, to help out by translating them into Italian so other Italians can contribute ideas too. The translated versions will be published on a separate website.
Comments on the manifesto can be made in either Italian or English.
Think of this exercise as a kind of manifesto for Italy, an online, virtual think tank. Forget about the problems – come up with solutions!
Let's start with a few ideas for tax reform and then take a look at solutions to help businesses in Italy grow and prosper.
Taxation
Broadly reform and simplify the tax system.
Here are some suggestions:
Make the payment of taxes easier – for example, by increasing retained tax for the self-employed – but
Make tax refunds faster – over-payments to be refunded every six months, automatically.
No advance tax payments for the self-employed or for businesses established for less than 5 years.
Closure of businesses to be monitored to avoid incidences of fraudulent bankruptcy.
Make "Chinese boxes", as they are known in Italian – dummy corporations in English – illegal.
Reward good taxpayers – give them reductions or relief for paying taxes for over 5 years. Further reduction for paying taxes over 10 and 20 years for individuals and businesses.
Stigmatise tax evasion. Introduce three strikes and out rule for business owners – if caught evading taxes more than three times, they will be forced to sell their businesses which, in the meantime, will be turned over to "angel managers" who are over 50.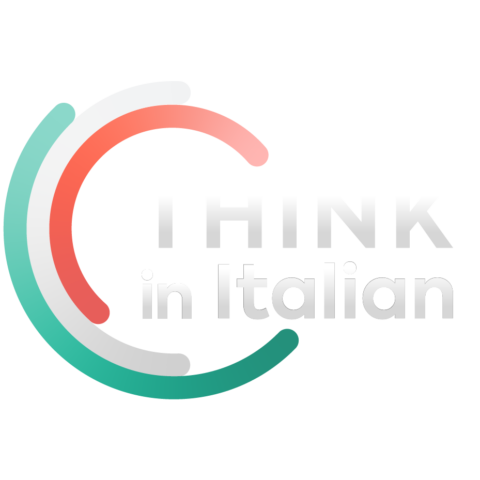 Stop reading, start speaking
Stop translating in your head and start speaking Italian for real with the only audio course that prompt you to speak.
Angel managers = Over 50 year olds who are out of work but who were successful director-level managers or ex-business owners.
Property Taxes
Increase IMU property tax – higher rate for second and other homes, and for businesses. At the same time, reduce income and business taxes.
IMU tax is hard to evade, so monitoring costs are likely to be much lower than keeping an eye on the accounts of 1000s of businesses.
Reduce IMU for the over 65s and those without jobs – but charge full rate for anyone with a pension exceeding €30,000 a year
IVA – VAT
Introduce, or rather, raise the VAT threshold – only make VAT registration obligatory for individuals with income over €75,000.
Reasonable business expenses to be tax deductible. Commission set up to establish and review business expenses, and then define guidelines for businesses in different sectors.
This would encourage more start ups.
Taxation for Business
Businesses in Italy can find themselves overwhelmed by taxes – too many, and plenty are unnecessary and could be combined into one or two taxes instead of hundreds.
Here are some ideas to render Italy more fiscally friendly to business:
Lower taxes for business in line with increase in tax revenue obtained via crackdown on tax evasion.
Oblige all businesses to settle invoices for less than €10,000 within 30 days. Non payment incurs automatic statutory interest. For contracts worth more €10,000 – 60 day payment period – along with statutory interest for late payment.
Gradually introduce standardised electronic invoices linked to business bank accounts and tax authorities. Tax could be deducted once payment has arrived. Invoicing system could be tied into online bank accounts. Could also be integrated with VAT system.
Provide tax relief to businesses which employ more than 100 persons full time.
Provide tax breaks to businesses which increase the number of full-time employees by over 50 in one year.
Instigate a think-tank to consider introduction of 'raw materials' tax. Such a, hard to evade, tax would replace in part or in total corporate taxes. Businesses would not be permitted to raise prices beyond level of inflation for first 3 years after tax adopted.
Business
Amended: Abolish Article 18 Consider abolishing Article 18 if reduction in bureaucracy and taxes plus increase in availability of credit does not have desired effect. If Art. 18 abolished, minimum salary bands should be introduced – market rate plus 30% – for short term contracts – if employee taken on more than three times under temporary contract arrangement, employment becomes permanent.
Allow for lower minimum salary levels for full time employees – if Art. 18 repealed.
Set up informal fast-track Employment courts to resolve employee-employer disputes.
Oblige banks to give overdrafts to businesses established for less than 5 years.
Monitor businesses in different sectors to understand real income and real costs. Adjust tax levels accordingly and inspect businesses with income under and over certain thresholds.
Lower than expected income indicates tax evasion. Higher than expected income may indicate money laundering.
Set up Investment Bonds system. These bonds would be used to finance research, training, new businesses and businesses seeking to expand.
Feel free to add other suggestions via comments below. The best ones will be added.
Yes we can sort out Italy! And, hopefully, we can prevent Italians from voting selfish rogues like Silvio Berlusconi into power ever again.