I've had a few emails recently from people who want to move to and work in Italy.  Often, it seems, a pleasant holiday in Italy has provoked navel gazing, and lots of 'life change' thoughts.  Well, here's something which might help a few people working in programming, web development or web design and other tech jobs turn Italy dreams into reality.
In this post, which I hope will be enhanced by the comments of others who have made the break, or are thinking about it, I'll take a look at what you can do to help set yourself up in Italy, and, more importantly, work in Italy so you can get the most out of living here.  I think you'll like living in Italy with its great food and wine, enchanting landscapes, and life-enhancing lifestyle!  Well, I certainly do.
The focus of this post is on work in a tech environment, but certain aspects of what you are about to read apply to anyone who would like to work in Italy.
Note, though, you may well end up working for yourself.  This can be tough and is not for everyone.  For those who think they are up to it, read on.  If you don't fall into this category, think long and hard before quitting that job with its regular monthly bank account injections.  Still, jobs are no longer as permanent as they once were, and this too is something to keep in mind.
Right, first things first for those aspiring to do tech work in Italy: Italian.
Learn Italian
Not only will having a good working knowledge of Italian allow you to interact with the locals and thus benefit from priceless local knowledge, but knowing Italian will help those looking for a job in Italy enormously.
Consider doing an Italian course.  This helps many people to get up to scratch in a relatively short time.  Doing a course in Italy will accelerate your language learning progress as you will be exposed to spoken Italian daily.  This does wonders for comprehension and, slightly further down the line, fluency and interaction.
Online language learning via places like LiveMocha (free) and Mango Languages (subscription plans) can help too.  If you pick up Italian quickly, Bob's your uncle!  If not, be patient with yourself – learning a language is, I think, one of the most difficult things to do in life.  But you never know, you may discover that hidden talent for languages you never knew you had!
While knowing English and Italian may give job seekers a head start, finding a job in Italy is not easy for Italians at the moment, and the unemployment level in Italy is high at over 8%.  This situation does not bode at all well for any foreigners looking for work in Italy. Having the ability to speak Italian fluently may make a difference, but not as much as it may have made before the global economic crisis hit.
Fortunately though, you can live in Italy, but not work here, at least not directly, and you may not need tip top Italian to install yourself here either.  Confused?  Then read on.
Remote Working
We now live in the age of the world wide web, and this means people with certain skills, such as in the fields of programming and web design, can do their jobs from wherever they have an internet connection.  In Italy, which is not exactly a leader in terms of high speed internet connections, it has to be said, it is possible to obtain a quick fibre/cable or ADSL connection in many areas, although the closer one is to a major town or city in Italy, the faster and more usable the internet connection is likely to be.  Think Rome, Milan, Genoa, Venice, and, possibly, if you are brave, Naples and Palermo.  Cagliari in Sardinia should be OK too.
Move off the beaten track in Italy and things become more random internet-wise.  You might be lucky enough to find a good connection in some more isolated area, but don't count on it.  Internet keys can help, but they rely on the mobile phone network, and coverage in hilly or mountainous areas of Italy is likely to be patchy, and internet keys are not cheap to run.
You need to do your homework, and some testing too. With internet keys, watch out for traffic limits, as the charges for going over set limits can be frighteningly high.  For someone working with images, such as a web designer, this may be a major issue.  Choose that internet key carefully, or you might end up with a €46,000 bill for one month, as happened to one hapless Italian who did not know just how much using his internet key had cost until the bill arrived.  You have been warned!
Internet Providers in Italy
When checking out internet providers in Italy, the name of the province (provincia), local commune (comune), street name (via, viale corso etc) and house number (civico) in Italy will help, as will a local postcode (codice postale), as this information can be used to help you discover if your chosen location is served by a decent internet connection.  If it is not, then you will need to choose another location.  In fact, it's not a bad idea to make a list of possible locations.
There is a list of Italian communes here: Italian Communes There is also a very useful list of Italy's regions on Wikipedia, here: List of Italian Regions
Italy's biggest fixed internet providers are Telecom Italia – ALICE, Tiscali, and Fastweb.  TIM, the mobile arm of Telecom Italia, Vodafone, Wind and 3 Italia offer mobile and some combined internet solutions.  With the exception of Vodafone which has an English language section, the web sites of the other Italian internet providers are in Italian.
For internet connection plans which allow the greatest freedom, look for the words 'Senza Limiti' – Without Limits.  Such wording indicates connection plans at a fixed monthly price which are better for those who want to work via the world wide web.
Finding Freelance Work
Now, assuming you have found somewhere you like, and which has good web access – the next task is finding work.
A good start would be to look at a few freelance job websites so you can see what is on offer, and whether you have the required skills.  Even if you do not, with a little study you could, perhaps, bring yourself up to scratch in an area which offers a good balance between time and earnings.  Consider what you would like to earn on an hourly basis, and think carefully about how long it will take you to do the work on offer.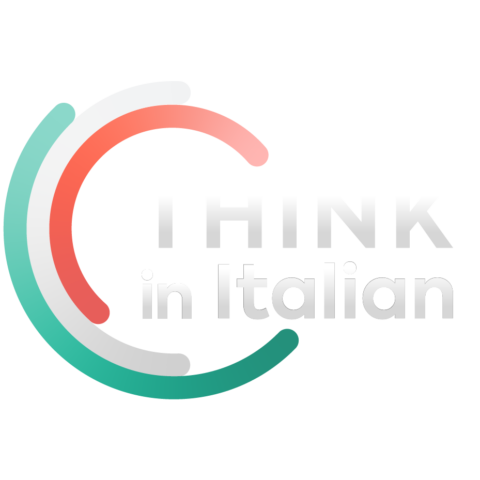 Stop reading, start speaking
Stop translating in your head and start speaking Italian for real with the only audio course that prompt you to speak.
To find sites which list freelance programming opportunities, for example, just search Google.com or Google.co.uk etc for freelance programming, website programming, and design, and you will be greeted with names such as ScriptLance.com, freelancer.com and a whole host of others.
WordPress experts who fancy working from Italy for instance, might like to take a look at the jobs on offer at Jobs.Wordpress.Net.
One freelance site may not be enough to generate the income you need, so keeping an eye on several may not be such a bad idea.  With a little luck though, a good programmer or web developer could end up building a relationship with several clients who provide regular work.
Actually, this is something you can try out before coming to Italy, and by building up a reputation, when you do make the move, you may, with a little luck, already have a few regular clients.
If you are a dab hand at creating WordPress themes, then you could easily do this from Italy, and run your WordPress theme e-commerce website too.
As for looking for coding work in Italy, you might not want to bother after reading this old post from 2008: Italy's Poor Coders.  While the situation could have improved, I doubt it, knowing how slowly Italy evolves.
There is one area in which Italy might start developing, but this is an educated guess: Mobile internet.  I may well write more about this another time.
Before burning bridges though, do speak to your current employer and see whether he or she may be interested in keeping you on, on a part time basis possibly, as a remote worker in Italy.  Most firms may say no, but you never know, and if you don't ask, you never get.
A Personal Website is Better than a Business Card
The internet is an amazing place for work opportunities.  Having a web presence is much more effective than a business card, and having a personal website will help people find you.  I would suggest a creating a personal site based on a blogging platform such as WordPress, and placing a professional profile on WordPress 'pages', plus a list of the services you offer, as well as writing blog posts every week or so to keep your site visible in search engines.  Writing regularly will increase the chance of people coming across you, and offering you work.  BlogfromItaly.com generates work opportunities for me, but I am not a coder or web designer.
Budget for 50% Tax
If you are really serious about working in Italy, then cut the payments you are likely to receive for work projects by 50% to give you an idea as to how much you will be left with after the voracious Italian tax-man has taken his cut.  If you are going to set up a business here, you will need an accountant, a' commercialista', and you need to budget for a €1500-€2000 annual cost.  Actually the real cost is less, as it is a tax deductible business expense.
For those who like the idea, it is possible to stay in Italy for less than 180 days, and so be liable for tax only in your country of origin.  From what I understand, the US internal revenue service insists on taking a cut from US citizens earnings from wherever they find themselves in the big wide world, 180 day rule or not.  This is partly why some Americans are exploiting their Italian origins to obtain Italian citizenship, I believe.
Be Careful and Pessimistic
Do your research carefully, and be pessimistic to an extent.  Obviously if you have children and a partner to run, you will need to take this into consideration.
Cars Cost
If you want a car, then note the cost of car insurance in Italy is very high.  Location makes a difference too.  Car insurance levels vary widely in Italy, with premiums in places like Naples and Palermo being much higher than in less crime and accident ridden cities like Milan and Rome.  Insurance falls in country areas, but remember that you might not have that fast internet connection.  Swings and roundabouts.
For those who can live without wheels, Rome, Milan, Turin, and Genoa are probably the best cities to aim for.  If you like the sea, then Genoa is the best place to be.  If you are brave, head towards the deep south – Naples downwards, but this is something I would not advise until you know Italy a little better.
Americans and Visas
As someone recently pointed out in a comment, getting a work visa for Italy is by no means easy.  Moreover, US citizens are likely to need expensive health insurance too.  There are, though, some tax benefits which, if you can wade through all the red tape, may help Americans establish themselves in Italy.
The visa situation is much more straightforward for EU citizens because of Europe's freedom of movement and work regulations.
Happy job hunting!  Let us know how you are getting on, and see you in Italy!
Remember, feel free to add your thoughts and observations.
—————————-
Disclosure: ItalyChronicles.com may earn commission on certain transactions which take place via visitors clicking on links to Freelancer.com.