France has finally concluded President Hollande's first step in labor market reform. A compromise, as it had to be, the main feature allows for flexibility in downturns when wages can be cut in return for no dismissals.
Mario Monti's efforts were also a compromise; they tried to address Italy's two tier job market – lifetime employment for tier one and short term contracts for tier two. To help the unemployed and the young get into the jobs market taxes on short term contracts are up and the dreaded Article 18 has been softened to allow for lay offs for economic reasons.
Both countries are moving to deal with the common problems of economic stagnation and debt but France is setting itself up to be the loser. Italy is well positioned to come out of the restructuring stronger and could replace France as the number two economy in the Euro zone. France has GDP of €2.1 trillion and Italy €1.65 trillion. How could Italy close that gap?
Italy Can Learn from France
Italy will need to do its bit but France, under the socialist Hollande, is going to help. Italy could learn some lessons in what not to do.
Hollande is waging war on the so-called 'rich'. A tax rate of 75% on incomes above E1 million is a massive deterrent to the entrepreneurial backbone of the French economy. The high profile departure of Gerard Depardieu followed by Brigitte Bardot is the tip of an iceberg.
Worse than the tax rate is the regime on sale of businesses after more than 10 years; the vendor will pay 45% income tax plus 15.5% social tax. Sell your business and the government puts its hand out for 60.5% of your reward. Why bother? The wealth creating, employment creating sector is going into hibernation. France is already losing 50,000 jobs a month.
Italy Needs Entrepreneurial Friendly Policies
The lesson for Italy is to promote business and entrepreneurial friendly policies. Not only will the country benefit from a recovering and, hopefully, thriving private sector it may even attract some of those businesses and entrepreneurs looking for a way out of France.
Imagine Italy running ads such as those flooding the BBC channel from emerging economies – Come to us to invest; Look at the advantages we offer you. Imagine!
Part two of the strategy to overtake France lies in the public sector. France's public sector is larger than Germany's and is the most entrenched and the most militant in Europe. It is a Herculean task for any government to attempt reform. Consider the reaction when Sarkozy reduced the retirement, pension entitlement, age from 60 to 62; a national strike. Hollande has reversed that and reduced it to 60 again.
Upping Retirement Age in Italy was a Smart Move
To his credit, Mario Monti has moved Italy's retirement age up from 62 to 65. This alone will have a diverging effect on the public finances as France's retirement costs rise while Italy's fall.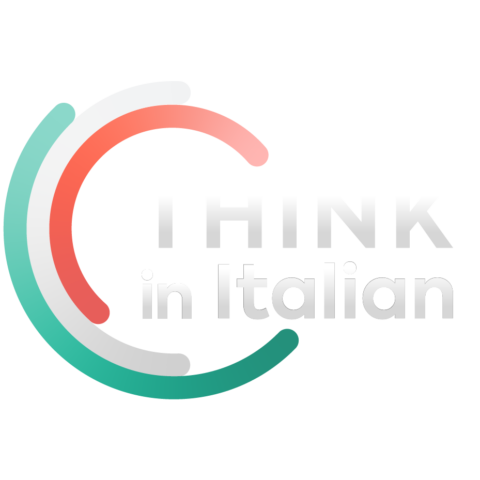 Stop reading, start speaking
Stop translating in your head and start speaking Italian for real with the only audio course that prompt you to speak.
Public sector employees will come to realize that their entitlement mentality will trash the economy and, with it, their pensions. That is the Greek experience. It can happen again. Bureaucrats do not create wealth; they consume it. The 'rich', the wealth creators, are leaving town; they will not be around to pick up the bill for the bureaucrats' retirement.
Redundancy Payout Solution
The lesson for Italy is to work on clearing the sclerosis that is the public sector. Redundancy payouts would be a good place to start. Expensive up front but with huge long term benefits. They have been standard practice in the private sector for years. Dangle a big enough carrot and people will take it.
Privatisation Time
Privatisation is another strategy to pursue; this can transfer a lot of activity from the public to the private sector. It can be very effective when the employees doing the job are given the opportunity to take their activity private. The obvious example is the garbage service; and imagine how more effective those workers are when it is their own business and not the amorphous state they work for and. There are hundreds of other examples. Italy could create a legion of small and medium sized enterprises from health to transport to welfare. It has been done before.
If Italy keeps an eye on France and learns some policy lessons as well as moving forward with the Monti reform agenda it will be poised to assume the mantle of the Eurozone's number two economy – to the benefit of all Italians.
Will Italians let it happen?
By Ex-Australian Politician Stephen Lusher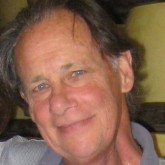 Stephen Lusher served five terms in the Australian Federal Parliament. He worked around the fringes of politics before setting up Lush on Bondi, a trendy bar on Sydney's Bondi Beach.
Frequent trips to Italy led to an inevitable love affair with Tuscany. He and his wife Cathy sold up in Sydney and purchased Il Mulinaccio in 2008.
Within two months of moving to the Chianti Hills he was diagnosed with throat cancer. The experience led to him re-focusing his life and priorities. After a few uncomfortable years he thinks he has it beaten.
Stephen's interests include wine, food, history, culture and travel.
He struggles with the Italian language and indulges himself in some occasional writing.