Pam's Prime Contacts
Pam has a list of contacts which is far longer than both arms of your average orang-utan.  Boy, does she know some very interesting people too, especially in sectors relating to the tourism, catering, and the restaurant business.  She is also a dab hand at events management, and can help set up things like weddings, fashion and trade shows.  Just the person to involve in the creation of promotional and marketing plans.  Drawing upon her knowledge and experience would certainly give those setting up a tourism business in Italy a head start.
Already Have a Business in Italy?
Actually, those who already own their own businesses in Italy could also benefit from David and Pam's advice.  David and Pam can do a form of 'business audit' and help the owners of existing businesses identify and exploit new opportunities, as well as keeping the day to day business profitable.
Me!
Yes, I know a thing or two about blogging.  And the things I know can help make a business visible on the world wide web, and keep it prominent.   When people are thinking about holidays, nowadays they spend a lot of time looking for information on the world wide web.  This is understandable, for the Internet has plenty of useful information which can be used to ensure that a holiday is a memorable experience.
The main reason why blogs are so important for businesses is that they are, or should be, regularly updated, and this means they attract the attention of search engines, like Google.  A recently updated blog has a much greater chance of appearing within the first 1 to 5 pages of Google search results, and this makes your business stand out.  Blogs are also great for engaging customers, and can provide useful feedback too.  Put it this way, if one business has a blog and the other does not, the blogging business is much more likely to find customers than the other site – especially if the business is new.
Ignore blogging at your peril.
Businesses in Italy Need Blogs!
Believe me, those doing business in Italy need something like a blog.  Why?  Well, blogs are updated frequently, which often helps keeps them at the top of those million or so results people are confronted with when trying to track down information on that perfect holiday location.  While having a nice website is great, if it is not updated often, which can be difficult to do, after all, that 5 bedroom country house hotel will, most probably, still have five bedrooms five years down the line.  And even if you do tinker with the wording from time to time, and you are capable of doing this, it probably will not be enough to catch the attention of great big Google.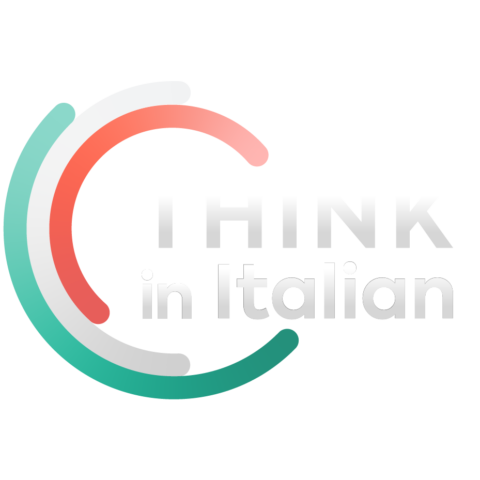 Stop reading, start speaking
Stop translating in your head and start speaking Italian for real with the only audio course that prompt you to speak.
On the other hand, write posts on a blog, which is connected to your hotel website, and Google will find your activity, in all senses, much more attractive, and this greatly increases the chance of it sending you paying customers.
Then there is the fact that the Italian tourism industry is not that good at promoting itself, with a few exceptions, and coordination at a national level is just about non-existent.
I can help with many aspects relating to setting up, running a blog, and providing content suggestions, as well as helping ensure that it is found.  For those who want a little more search engine friendliness, I know someone who can do this too.   As for finding the right look for your proposed new bed and breakfast site and, of course, its blog, well, I know people who can do this too.
Talk is Free
Basically, running a business is the same as adding two to two to make five.  If you would like to know how to achieve this and keep risks as low to a minimum, why not start by contacting David Bates? You can email him on business (at) villasibillini (dot) com  or have a look at this page on the Villa Sibillini web site:  Starting up a Business in Tourism
Oh, and if you do avail yourself of our combined knowledge, we won't love you and leave you.  Oh no.  All three of us have plenty of ideas on how to expand this setting up a business in Italy service to ensure that it provides long term benefits for all those who jump on the band wagon.
Information on Setting up a Business in Italy
For information on setting up a business in Italy, you might like to try the website Business e via Italy, which has been set up in conjunction with the Italian Chamber of Commerce and Industry for the UK: Business e via Italy