Instead of waking up to those dull grey mornings which tend to dominate the UK and one or two other northern European countries, how about waking up to consistently blazing sunshine, and taking a dip in your own pool just to kick things off every morning?
If this appeals, then why not think about starting a business in sunny Italy?  'No way, I've read your blog!', you might be heard to utter.  However, you may be surprised to learn that there are plenty of business opportunities in Italy, especially in the tourism sector.  Why?  Well, as you may have gleaned from reading Blog from Italy, the Italian way, is not always the right way, and this provides those with budding entrepreneurial spirit with a veritable mountain of opportunities.
Italians are good business people, this is true, but, despite this, many are not exploiting the full potential of their activities, or the regions of Italy in which these activities are situated.  And, they don't know English too well either, which means many simply cannot even begin to consider certain potentially lucrative extras in Italy.  And then there is another problem, something which besets business particularly in the south of Italy, and something which leaves a gaping hole.  No more on this for the moment!
I'm painting a rosy picture, I know.  In actual fact, to get a business off the ground in Italy is not that easy.  You will probably need good advice to help you avoid mistakes, and ensure that the all important first year does not eat away all your funding.
Yes, what I am saying is that you really could benefit from help when starting a business in Italy.  The trouble is knowing who to turn to for business advice.  Well, how about speaking to people who have already been through the mill?  People who have set up and currently run a successful business in Italy.
Others Are Doing It, You Can Too
As you may know from having read the series on expat run bed and breakfasts in Italy, there are a few foreigners who have built themselves successful business activities in some beautiful areas of Italy.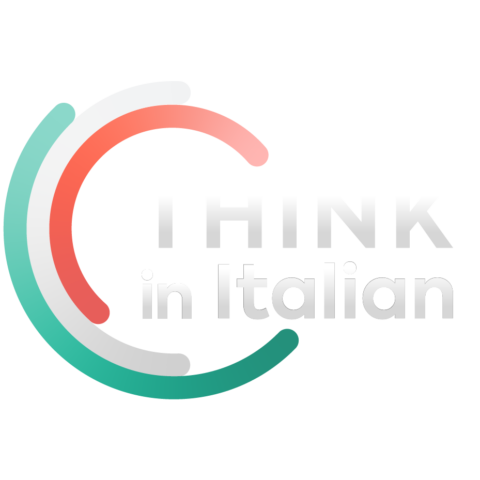 Stop reading, start speaking
Stop translating in your head and start speaking Italian for real with the only audio course that prompt you to speak.
On such pair of expat small business owners in Italy is David and Pam Bates of Villa Sibilini who are in the up and coming Le Marche region of Italy.  They have a very nice looking set up, and I hope to be having a closer look round, along with other half, six year old earthquake and, possibly pesky peeing pooch, soon.
I've learnt quite a lot about Pam and David, and even managed to meet up with them the other day when they were up here in Milan on business.
David's New Business Development Skills
David, it transpires, worked in the UK on new business development projects for a major British motoring organisation known as the AA.  As you might expect, he used this experience to help get Villa Sibillini off the ground.  David admitted to me that he likes nothing more than whiling away hours drawing up business plans, and then fiddling with them until they look promising.  He's a sensible chap too.  One of these disciplined people who creates a five year plan, monitors it closely, and sticks to it.
If things do not go according to the business plan, David knows when to pull to plug, and this means saving a company from the unpleasantness of nasty things like bankruptcy.  Getting out while the going is still good means that funds should still remain largely intact, or at least not be too badly dented.  Always a nice to know.
David also explained to me how he has come to understand how to set up and do business in Italy, and he knows which way to take things to increase chances of success, and which routes may well lead to fund dissolving dead ends.  He is also rather intimate with Italian bureaucracy, which tends to bite at both national and local levels in Italy.
The long and the short of it is that David can use his experience to provide lots of useful advice  on both how to start up and how to run a company to those looking to own their own business in Italy.  He's a mine of useful business related information, is David bates.  The there is Pam, the other half of the Villa Sibillini team.