As you know, if you read my Arriving in Florence article, I am studying in Florence.
Last weekend, I took a marvelous day trip to, and through, the Chianti area of Tuscany.
I booked my trip through the handy Florence for Fun student travel agency website.
Florence For Fun
Despite its name, The Florence For Fun website offers lots of day trips to various parts of Italy for reasonable prices.
The Chianti Wine Tasting tour runs every Saturday from 7:30 in the morning to 6:00 in the evening.  The tour cost around 45 Euro and included a guide, transportation, a wine tasting, and a wonderful lunch prepared by the Sassolini family.  The tour included a 3 hour or so hike through the vineyards and olive groves of Chianti.  On the hike you stop off in some places for a nose around, for instance, when I did the tour we stopped to take a look at a lovely old church.
The tour ended after lunch with a wine tasting at the Sassolini Villa, before we were taken back to Florence.
Hiking
We began our hike at around 9:30 am.  Starting in Panzano, and continued to make our way up and down the hills through Chianti.  On the hike the tour guide made several stops to tell us all about the Chianti area of Tuscany.  We also got to see the fields of Chianti with their grapevines and olive groves, although nothing was growing on them yet, it was still a beautiful site.
After our hiking tour, we walked to the Sassolini Villa, which, let me tell you, is completely beautiful.  As soon as we got there we were welcomed into the home, and from there Mr. Sassolini took us across the street to his winery.  He explained to us how each wine was produced and how long it takes to make certain types of wine.  He  also told us how he got the wine business back on is feet and got it started it again, since his father did not want anything to do with wine making.
Lunch and Wine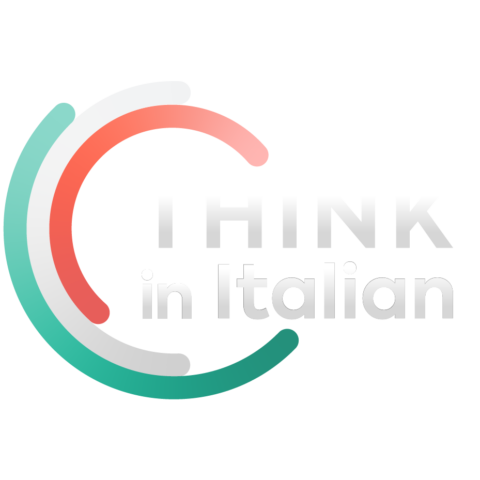 Stop reading, start speaking
Stop translating in your head and start speaking Italian for real with the only audio course that prompt you to speak.
Lunch at the Sassolini house was prepared by Mr. Sassolini0's sister.  We had prosciutto and salami with bread to start off the meal.  At that time we tried my favorite wine out of all the wines I  had tasted that day, it was a red wine called Chianti Classico.  I thought it was a super smooth drink.  The next thing we had were some beans and toasted bread with the Sassolini family's homemade olive oil on top.  After that we were served another red wine called Granduncle.  Although this wine was good, it was little less smooth than the first one.
The third wine we tried was Terre di Panzan, which accompanied the two types of pasta we had: pasta with pesto, and pasta with a red sauce.  Personally, I did not like the rest of the wines I tasted after the first two.
We had the Fourth wine of the day, a desert wine called Vin Santo Chianti Classico, with hard biscotti cookies.  It was good to dip the biscotti in, but other than that, I though it was very strong.  The final thing I tried was a Grappa.  Grappa is made out of  squeezed grape skins, it is 43% alcohol and you drink it like a shot.  It tasted like I was drinking rubbing alcohol, and I suggest if you cannot stand something really strong, then do not drink this!
Final Thoughts
Overall the tour, food and quality of the wine tasting was wonderful.  If you want to try a couple wines I would definitely recommend the first two I mentioned – the Chianti Classico and the Granducale.
The area in which the tour is held is beautiful, and the Sassolini family is very welcoming and enjoys telling visitors about their history.
I would definitely recommend this tour to others.  You get so much for so little, it is simply wonderful.
Pictures by Diana Besser