Italian food is supposedly well known the world over, but the world's knowledge of Italian cuisine is somewhat limited.  There so much wonderful cooking just waiting to be discovered in Italy, but sadly, not many people discover it.

Many people appear to be missing out on the gastronomic delights and variety Italian cuisine offers.  This is a great shame indeed.  Visitors to Italy are losing out.  Big time!  Fooducate yourself!
Whilst speaking to the restaurant owner Franco Manzi, of the Quadrifoglio Trattoria, after having taken a few photos of the interior of his charming restaurant, he recounted a little tale about two Americans who came in to eat one evening.
Shame of You My American Friends!
What Mr Manzi told me was that the first thing his Stateside clients asked for was lasagne.  When told that this was not on the menu, they asked if the restaurant did tortellini.  Upon being advised that 'No, sorry, we don't do tortellini either', our two American friends decided to call it a day.  Presumably they headed for somewhere which did 'real' Italian food.
Oh well, these two erstwhile Americans don't know what they missed.  The Quadrifoglio Trattoria has a wonderfully extensive menu which caters to many tastes.
I fear that this sad little tale rather sums up knowledge of Italian cooking the world over.
When most people think of Italian food, they think lasagne, tortellini and good old pizza.  What a great shame.  The richness and variety of Italian cuisine is incredible.  Each region has its own way of cooking things.  In fact, it is possibly more accurate to say each valley or town has different culinary traditions, such is the variety here.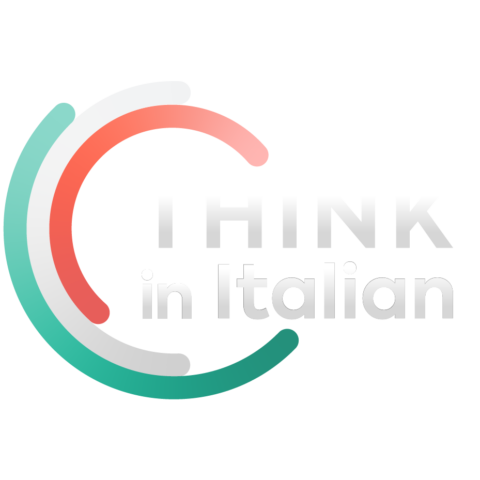 Stop reading, start speaking
Stop translating in your head and start speaking Italian for real with the only audio course that prompt you to speak.
Michelle over on her Bleeding Espresso site presents many southern dishes, as does Cherrye of My Bella Vita, and that's not to mention the food specialists such as regular Blog from Italy contributor Judith of Think on It, and then there is the amazing amount of information on Italian cooking which can be found on Rubber Slippers in Italy, run by Rowena.  Next up, there is Bella Baita View run by another chef, Marla.
However, the fact remains that despite all the information available, many people, not just Americans by any means, enter Italian restaurants and ask for the same old same old, time and time again.
So, go on, visit the sites mentioned above and really get to know Italian food.  I assure you that you will find something that appeals.
Then try to find some spare time to devote to the gentle art of cookery.  We are all guilty of trying to cook and eat far too quickly nowadays.  Eating for many of us has become a chore.  This is a great shame, as eating should be a pleasure, and if you eat well, you feel good.  You will also be healthier, and, if you don't exaggerate, be slimmer as a result.
Yes, lasagne and tortellini are good, but there is more, so much more to Italian food.
And don't forget Italian wine either.  It really is excellent too.
When I saw restaurateur Mr Manzi on my way back from the supermarket, I asked him if lasagne was on the menu that evening.  He smiled.