Have you ever felt scared while in Italy? My Italian life, for instance, is full of horrors: I get a fright every time I see my electricity bill in the post box and scream with terror when open my gas bill.
If my internet connection fails, it sends shiver down my spine as I know fixing it will take at least a month.
I am quite scared to walk in the woods or even in a field near my own house when the hunting season starts because hunters in Italy are allowed to shoot on private land and within 150 metres from a house. But that is boring, everyday life.
In this ghostly post, I am going to tell you about different kinds of terrors in Italy. Places that will really send shivers down your spine and turn your hair white with fright.
Halloween is upon us, so here are some spooky Italian locations to scare you!  Visit them if you dare!
The Island of Death
Have you every heard of Poveglia Island? It lies in the Venice's Lagoon? It is almost impossible to find a boat operator who will take a curious tourist there. Guide books describe the island as "not visitable".
In the area, where property costs an arm and a leg, Poveglia remains uninhabited, with only a few old buildings rotting slowly away and ghost stories aplenty.  A forbidding place, if ever there was one, and here is why:
In the 15th – 16th centuries, when Europe was ravaged by plague, travellers arriving in Venice were placed in quarantine on the island.
During epidemics the sick were shipped to die on Poveglia and their bodies were burnt in mass graves. Some say that as many as 160,000 people are buried there! Most of the graves remain untouched by archaeologists.
In 1922 a building on Poveglia island was used for asylum for the insane. A legend surrounding the asylum goes that a doctor tortured and butchered many of the patients, then went mad himself and jumped to his death from the bell tower. It was not the fall which killed him.  Apparently a mysterious mist rose from the ground and strangled the life out of the murderous medic.
Nowadays nobody seems to want to build on the island despite its spectacular views of the lagoon.
I wonder why?!
Sounds like an ideal spot for a Halloween party!
The ghost of love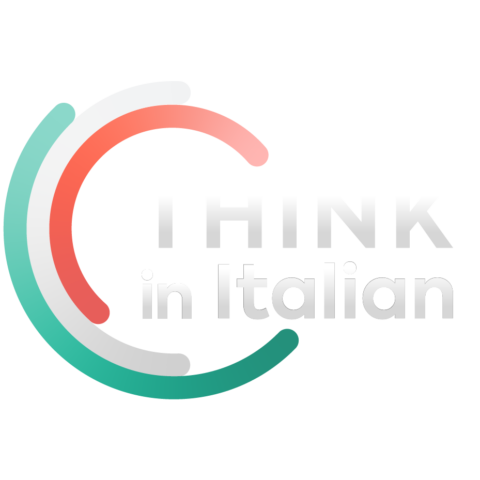 Stop reading, start speaking
Stop translating in your head and start speaking Italian for real with the only audio course that prompt you to speak.
Bardi Castle (Castello di Bardi) near Parma is supposedly one of the most haunted castles in Italy.
The legend goes that in the 14th century a young officer called Moroello fell in love with Soleste, a beauty from a local noble family. The couple couldn't display their love in public  as Moroello was not of high enough standing and Soleste's family would never have given the couple permission to marry.
When the young officer left for a battle, the fair Soleste awaited his return on the walls of the castle.
One day, after more than a month of waiting, Soleste saw a group of soldiers approaching the castle. They carried the enemy's flags. Thinking that her lover had been killed, Soleste jumped off the high castle wall to her death.
However the men were Moroello's triumphant soldiers who were showing off the insignia of the army they had just defeated. When the Moroello found out what happened to the love of his life, he decided to join her and promptly threw himself off one of the castle's towers.
To this day the ghost of Moroello wanders the castle grounds trying to find Soleste.
A group of researchers from the center of Para-psychological studies in Bologna apparently managed to take photos of a phantom, however, according to some, the photos are of a monk, – yet another poor soul who died in some tragic circumstances here and not the young lover.
Visitors to the castle can participate in Halloween parties and poke their noses (for a fee, naturally) into the darker and more spooky corners of the fortress.
Are you feeling scared yet?  If not, then you either need to pay a visit to the spooky island in Venice's lagoon or wander the grounds of Bardi Castle after dark, preferably at Halloween!  Wooooooo!
Coming next: the town of witches, the moving mummies and the abbey of the Satanists.
About Anna
Anna Lebedeva has lived in Russia and Ireland for many years. Now she lives and works as a freelance journalist in Italy and runs her Green Holiday in Italy travel blog.
When not researching or writing her next article, Anna is trying to grow organic vegetables in her garden or persuading her lively floppy-eared dog Gogol (named after the Russian writer) not to trample on the seedlings. She loves creating her own vegetarian recipes, cooking, hiking in the Apennines or simply relaxing with a glass of Montepulciano d'Abruzzo wine.