Guinness may well be OK for you, as claimed in one of their old ads. Why do I say this? Well, last weekend I went to a Guinness party down in Genova. I was invited by a friend of mine, who happens to have his own printing business and happened to have produced all the promotional posters for this party. He is also a member of the 'club' involved in running, or so I understand, the place where the party was held. Anyway, I downed a fair bit of the old black beer and some normal beer but was surprised to find that I felt fine the next day. This is unusual because generally when I get a little over-enthusiastic with alcoholic beverages nowadays, I pay the price for the vice and feel terrible for the next day afterwards, er, or two. I would add that I'm not really a Guinness person, but sometimes I like a pint or two just for a change.
Now, I have to say that I thought that the location of this party was a little anonymous at first, it being somewhat off the trodden trail up on one of the hills which Genova backs onto. My initial impressions, were, er, dampened, by the wonderful, not, wet weather, the darkness and no small amount of fog. Inside the pub things were better and it was already full of people and the place was throbbing to the music produced by the sound system operated by, apparently, an ex-skinhead. Dubious past or not, this guy certainly knew which music would get the crowd going and it was good to see so many people from 'my generation' enjoying themselves and to find out that the tracks I jumped around to in my youth back in the UK were just as popular here in Italy.
In addition to the sound system, which was deafening for little old me; must be getting old; there was a nine piece band which performed a set of Italian and international pieces and got a good reaction from all those there, possibly due to their being Guinness addled, but they weren't at all bad and complimented the evening's atmosphere very well, in this blogger's opinion. There was no trouble, no quarreling or anything like that, but then Italians have never been ones for getting totally sozzled, which helps. The clientele was also from the immediate, and rather well heeled area, which may have something to do with this.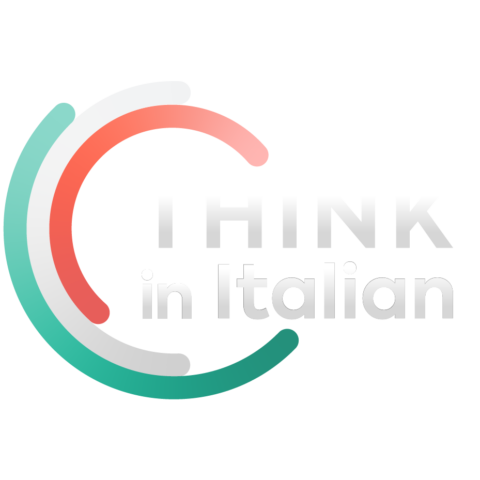 Stop reading, start speaking
Stop translating in your head and start speaking Italian for real with the only audio course that prompt you to speak.
Now, the place where this event was held, was, as I've said a little out of the way, located in the quaintly, for me, named Via Mura Delle Chiappe ('chiappe' means 'backside' in Italian, incidentally) goes by the name of ristorante Montallegro, and it even has it's own little website, here, all in Italian sorry. I've sent you to the pages with a few photos and you may like the final image which was shot from the terrace at the back of the place. It has a great view over Genova and for this alone it would be worth splashing out on a pint or two there on a nice summer's day, or better yet, evening. This is if you can get the place. By car it would be fairly easy, by bicycle it would be a bit tough, but would enable you to burn of quite a few calories before putting them all back on again as a result of downing a few beers. I think I remember seeing the funnicular railway thing right next door, but I not too sure about that. If you are lucky, you may even come across one of the guy's who runs the place and is English, which would cut down on the language problems a bit. My friend goes to this pub quite often and likes it because it is a laid back place where you can have a few good beers and mix them with some good conversation, very much like the traditional old English pub in many respects.
I think I would be right in saying that a good time was had by one and all and yours truly even got down and boogied a bit. Not a pretty sight. Must have been the black beer.
Now, rumour has it that the wife of the Englishman who works in this pub, and is Irish, knows the Corrs. Apparently, it would be possible to get the band over to do a private party thing in the pub. If this does indeed happen, I for one will be back. I'll be back anyway, if I find myself in the right place at the right time that is, but with baby, this is not always that easy, as those of you who are parents will well know.
Anyway, next time you happen to find yourself in Genova, you could check this place out. You could even let me know how you get on. I'd like that, I would. Here's to the Irish for inventing Guinness and to the Italians for inventing the living museum, without either this little party would not have been possible and that would have been a great shame. And yes, I am biased. I freely admit it.