Within a few minutes of posting the fifth incarnation of Blog from Italy's Guess Where in Italy? series, Italian reader Riccardo had identified the hilltop church shown in the photograph as being the Sacra di San Michele abbey or Saint Michael's Abbey, in Piedmont, Italy.
Well done Riccardo!

Actually, it's no surprise that Italian Riccardo should have responded so quickly, as the Sacra di San Michele abbey is the symbol of the Italian region of Piedmont.  As symbols go, Sacra di San Michele is certainly worthy of its title, as I'm sure you will agree.
Here is a little more about Saint Michael's Abbey in Piedmont, Italy, plus a story which includes a local legend involving a little girl and angels.
The Origins of the Sacra di San Michele – Saint Michael's Abbey in Piedmont
Mount Pirchiriano, which means 'mountain of pigs' in Italian, the hill on which the abbey sits today was once home to cavemen, and Neolithic shepherds and farmers.  In the opinion of some historians, the Romans too appreciated pig mountain's strategic significance and constructed a fort on it.
The present day abbey can trace its origins back to 999-1003, which is when, according to the 9th century writings of the monk Guglielmo, construction of this striking religious outpost was begun.
In the 11th century another separate structure was built to house the many who made pilgrimages to the abbey.
Another structure, which is known as the 'New Monastery', existed on the northern side of the mount Pirchiriano.  This five-storey building, which by all accounts housed cells for the monks, a library, offices, kitchens and a refectory, is now in ruins.  However the legend which you are about to read, keeps people visiting, even today.
An Angelic Legend
Legend has it that young girl, trying to avoid being captured by a band of soldiers, threw herself from what was the Bell'Alda tower.  Before hurling herself off the tower, she  prayed.  The little girl's prayers were answered by passing angels, and instead of splattering herself on the rocks below, she landed unhurt.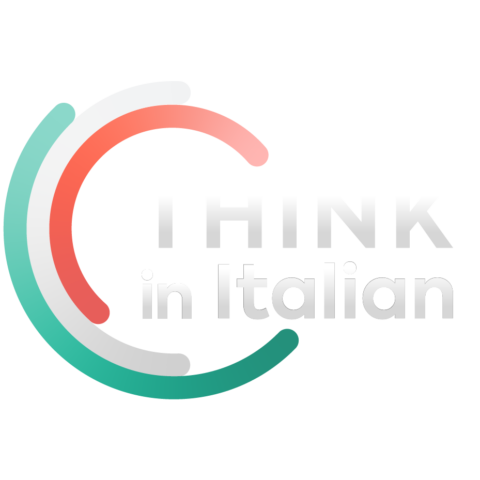 Stop reading, start speaking
Stop translating in your head and start speaking Italian for real with the only audio course that prompt you to speak.
If the incident was not in itself enough to start a legend, the story continues that the same girl, who wanted to show to others how she had been miraculously saved, made another dive from the same tower.  Only this time the angels must have been busy elsewhere,  or maybe she forgot to pray before her second leap of faith, and as a result the lass, alas, came to a messy end on the rocks below.
Miracles, it has to be said, do tend to only occur once.  If they were an everyday event, they probably would not be known as miracles!
The Present Day Structure
The present abbey owes its existence to Abbot Ermengardo, who commissioned building works which saw the height of mount Pirchiriano rise from 960 to over 1000 metres.  In fact, it was between 1099 and 1131, the Abbey took the form which can still be seen today.
In recent times much of the abbey has been restored to its former glory, after it was acquired by the Piedmont authorities.  Though it still performs a religious function, today the abbey is primarily a historical monument and tourist attraction.
Volunteer guides show visitors around, with the proceeds from admission charges being used to help with the upkeep of Saint Michael's.   Concerts are held in the abbey during the months of May, June and September, in what must be a supremely atmospheric venue.
It certainly looks like a place which is well worth a visit, but then Italy is by know means short of interesting sights to experience.  Not by a long chalk.
Location
The Sacra di San Michele is around 40 kilometres west of Turin, and would take around 45 minutes to reach by car.  This link will take you to a Google Map which shows where the abbey is:  Sacra di San Michele
If you do go, do not forget to check out the statue of devil-defeating Archangel of Good, Saint Michael.
Source:
Official website: Sacra di San Michele abbey or Saint Michael's Abbey
Wikipedia entry:  Sacra di San Michele – in Italian