Nora of Enchanting Italy correctly identified the location of the mosaic, which is situated right in the centre of Milan's elegant Galleria Vittorio Emanuele II, shopping arcade in Milan, Italy.
Well done Nora!
Actually, there are four mosaics in the centre of the Galleria Vittorio Emanuele II shopping arcade, and they represent Europe, America, Africa and Asia.
All four mosaics are shown below, along with one or two galleria facts.
Then, there is, oddly enough, an English connection.
It's well worth raising one's eyes!
Africa
Part of which was featured in the Guess Where in Italy? post.
America
I've always thought these mosaics were stunning, but was a little surprised to discover that they were produced by an English company.  Apparently the architect behind the galleria project, Giuseppe Mengoni, could not find funding in Italy, so he went off to England, formed a company and secured enough money to start the ball rolling.  Eventually the money from the UK dried up and the gellaria construction got into financial difficulties, at which point the project was taken over by Milan's local council who ensured that the galleria was completed.
Named after the then King of Italy, Vittorio Emanuele II, the galleria opened in 1877.  Giuseppe Mengoni died after falling from scaffolding while inspecting the galleria's cupola unfortunately.
Luckily, Milan's galleria remains as a tribute to Mengoni's tenacity and ability, and is one of Milan's centrepieces, flanking, as it does, the spectacular cathedral in Milan – the Duomo. As a matter of interest, the Duomo literally made my jaw drop when I first saw it!  It really is spectacular.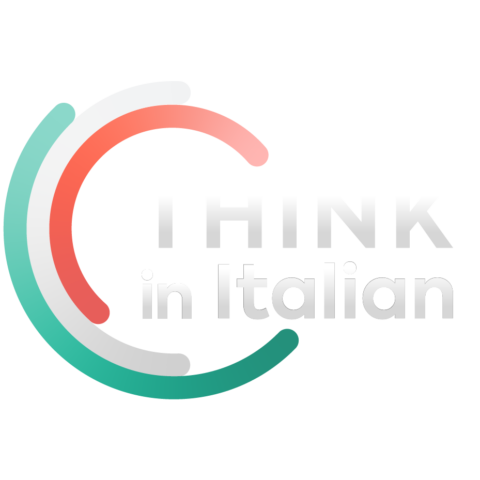 Stop reading, start speaking
Stop translating in your head and start speaking Italian for real with the only audio course that prompt you to speak.
It is believed that the galleria was jinxed by the fact that Italy's king did not attend its inauguration ceremony, when in actual fact the king was seriously ill, and thus unable to participate, or rather he did not wish to participate because wanted to keep his illness away from public eyes.
I was curious to know who the artists behind the four mosaics were, so I went hunting.  After trawling the Italian internet, I found a very interesting site, Storia di Milano – History of Milan – all in Italian, alas.  I did try searching Storia di Milano, but could not unearth what I was after, so I fired off an email to the site in my rotten written Italian, and received a prompt reply from a very helpful Mr Paolo Colussi.
The knowledgeable Mr Colussi was able to tell me not only the names of the artists behind each of the mosaics, but also the name of the English company which installed them.
The artists, who are noted Italian painters, were:
Eleuterio Pagliano – Africa
Raffaele Casnedi – America
Angelo Pietrasanta – Europe
The English company involved in the installation of the mosaics was the appropriately named:
City of Milan Improvements Company Limited.
I was informed by Mr Colussi that the company was something of a front and it is probable that its registration in England was a way of helping certain Italians avoid/evade taxes.  Even back in the 19th century it appears as though Italians did their best to minimise their tax liabilities!  And they still do!
The City of Milan Improvements Company Limited disappeared once the galleria project had been handed over to Milan's council.
Here are the other two mosaics:
Asia
Europe
The next time you find yourself in Milan, do take a look around the Galleria Vittorio Emanuele II shopping arcade, and don't forget to spin round on your heel on the bull's balls!  Brings good luck, or so the story goes.  I'm not going to tell you where the poor bull is to be found – you'll just have to visit the galleria to find out!
Real Milan residents know that one should drag one's foot across the coat of arms on the 31st December at midnight, and that sticking your heel on the poor old bull's genitalia will not have the desired, fortune bringing, effect.
With thanks to Paolo Colussi of Storia di Milano.  If you are doing research into Milan's history, and you know Italian (there is always Google Translate), then the Storia di Milano site is well worth looking at.
This is the quiz which led to this post: Guess Where in Italy? Part 2
Photographs by Alex Roe.