So far, so good. Beppe Grillo is sticking to his guns. He and his Five Star Movement want to clean up Italy's parliament which means removing the corrupt, and convicted criminals in order to replace them with honest, responsible politicians – this is Phase One.
What will Phase Two be? Read on and find out what it could be.
Grillo is refusing to form alliances with Italy's old guard political parties. This is something Grillo has repeatedly stated that his movement would not do. In fact, Grillo says it would be irresponsible for his movement to do so. No U-turn, yet. A refreshing change from Italy's usual bunch of politicians who U-turn so often, they leave the nation dizzy.
Italy's old guard political parties, despite having massive election campaign budgets and, in the case of the PdL, Berlusconi's media might, were unable to gather enough votes to form a stable government. Beppe Grillo's 5 Star Movement exploited the internet and combined it with traditional hit-the-streets and see the people campaigning – it worked spectacularly well with the 5 Star Movement coming from nothing to become the third strongest political party in Italy.
The other parties attempted to denigrate Beppe Grillo, even if now, they are trying to butter him up – another U-turn. Grillo is not playing ball. He noted and listed the critical comments levelled at him by the leader of Italy's center-left!
In theory, Beppe Grillo's movement, and the other parties, will now receive huge tax-payer funded electoral expenses reimbursements, only Grillo's idea is to give his movement's cash handout back to Italy's taxpayers in the form of funding for micro-credit for Italy's debt-strapped small businesses, as is being done in Sicily. The other parties are keeping the piles of public cash for themselves. Grillo is putting them to shame.
One of Grillo's movement's proposals is that Italy's politicians serve a maximum of two terms which is something that may prevent corrupt, unholy alliances forming. But this is not the only benefit.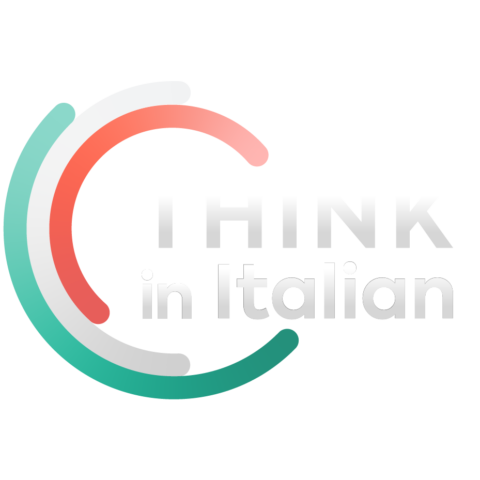 Stop reading, start speaking
Stop translating in your head and start speaking Italian for real with the only audio course that prompt you to speak.
Such a reform will also ensure the turnover of politicians increases which means new blood, something Italy has needed for decades, if not longer. And Italy's parliament, thanks in part to Beppe Grillo, is now younger than ever before. Youth may mean inexperience but it also means fresh ideas and approaches, and this is a step in the right direction for Italy which seems to be perpetually stuck in, old, mud.
Phase Two – Clean Up, then Reform, and Govern?
Cleaning up Italy's parliament is, probably, phase one of the grand Grillo plan. Phase two should follow on naturally and, potentially, beneficially. Once Italy has honest, competent, responsible politicians, it can begin governing and reforming Italy properly – for the first time since Italy became a single nation, just over 150 years ago.
In a way, Beppe Grillo is continuing the unification process which Garibaldi initiated just over a century and a half ago but which never really finished. While geographically and politically united, socially, Italy remains a nation of city states and not much more.
Cynicism Towards Grillo MPs
A number of Italians regard Beppe Grillo's movement with great cynicism. They do not think the new politicians will be up to the job of running Italy, not that their predecessors did a great job, despite years of experience.
The members of the other political parties all started somewhere, and, as is often the case in politics, joined local arms of political parties, progressed through the ranks and, if they were good at the political game, they ended up in Italy's parliament. The members of Beppe Grillo's 5 Star Movement are no different. They joined a movement, were selected as potential candidates and were elected. Some of Grillo's new MPs are lawyers, so they won't find it too hard to draft and interpret legislation. Many of Grillo's MPs are graduates, indeed, Beppe Grillo's movement has a higher percentage of graduates than any other party in Italy's parliament.
While Grillo's MPs may lack experience, they do not lack intellect, and they are enthusiastic too.
Phase One of the Grillo Effect – cleaning up Italy's dirty, disorderly, parliament may well be within reach. Phase Two, if that's what it may be called, can then begin.
Let's hope so, for the sake of Italy.