Poor Italy.  Somewhat to everyone's surprise, after pulling off an impressive victory against Germany in the European Cup semi-final, Italy made it to the final against Spain.  Unfortunately, Italy were thrashed 4-0 by Spain who dominated the match more or less from start to finish.
As seems to be something of a tradition when Italy plays an important football match, we invited a few friends over to watch the match on our TV while having a few beers and chomping on some food.  The mood was hearty, and most of our guests were Italians, and some of  22 million or so Italians who tuned in to watch the match live on television – slightly fewer than those who watched Italy make mincemeat of Germany.  More Italians filled piazzas all over the boot to catch the big match on mega-screens.
Italians were not too happy to see the super Spaniards whizzing around and slamming balls into Italy's net.  Legendary Italian goal keeper Buffon could not prevent the Spain's shots from finding their targets.  Super Mario Balotelli, Italy's saviour in the match against Germany, tried a few times, but failed.  Not even the much vaunted Pirlo could halt the Spanish onslaught and turn the battle around.  Spain's team were on the ball, in every sense.
The Kids Called Time
When Italy was 2 down to Italy, the kids in our house, three nine year old boys, gave up on the match and disappeared into my son's bedroom to do something much more interesting instead.  The three boys did not re-emerge until it was all over.
Meanwhile, even though Italy was trying to do it's best, the Italians watching the match became more and more despondent.
After the second goal was scored by surging Spain, our Italian friends even stopped drinking beer – not a good sign.  By the time Spain had sent a fourth ball past the hands of Italy's goalkeeper, just about everyone in the house was stone cold sober.
Then it was all over.  I did try to perk up the Italian contingent's spirits by cracking open a bottle of prosecco to celebrate Italy earning itself second place, but it did not do much good.  The prosecco did not help.  Soon afterwards and before I could suggest an ice cool limoncello from our freezer, they had all disappeared quietly into the night.
Italy Deserve Some Credit
According to the football correspondents of Telegraph and the Guardian, Italy's performance was not as dire as the score suggested:
Italy have played with great charisma throughout this tournament – Daniel Taylor of the Guardian

They [Italy] return to the land of dubious betting organisations and double-bunga with their heads held high – Thom Gibbs of the Telegraph
Italian newspaper Il Giornale stated that though delusion at the loss was justifiable, in view of the Italian national football team's recently dire performance, who would have expected to have seen the Azzurri at the final anyway?  Wining is good, but coming second is not too bad either.
Italy's Football Team Changed, and so Can Italy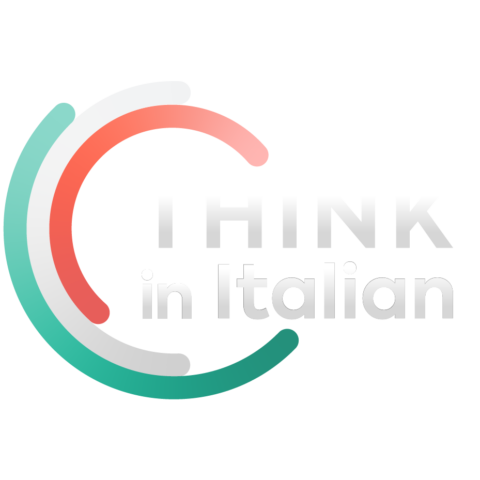 Stop reading, start speaking
Stop translating in your head and start speaking Italian for real with the only audio course that prompt you to speak.
Italy's coach, Cesare Prandelli, observed that Italy is a country dominated by old ways, but that his team represented change, adding that Italy needs to have the courage to change.  I'm not exactly sure what that has to do with Italy losing.  Perhaps he was referring to how the Italian team had picked itself up and turned itself around in the weeks on the run up the European Cup championship? Maybe Prandelli was trying to say: "Italy, change? Yes, it can and we proved it."?
The official excuse for being soundly beaten by Spain is that the Italian team was tired.  They'd given their all against Germany and not left anything in reserve for super Spain, alas.
At the end of the day, it was sad to see Italians sad, and I had been hoping to nip out and take a few photos of Italians celebrating victory.  Not this time, unlike after the much happier Germany v Italy game.
Now, if Italy could exploit the unity it inevitably finds during big football championships, the nation would do very well indeed, and probably win more football matches to boot.
Life, in the meantime, goes on and Italy's millions of football experts, as someone observed, will go back to being economic gurus.
—–
Featured photo by Alessio Damato
Does anyone know why Milan-owner and former Italian Prime Minister Silvio Berlusconi was not at the match?  Maybe he was, but kept himself well and truly out of the limelight.
Anyway, well done to Spain, and well done to Italy for being runners up.