Venice.  One of the most remarkable cities in Italy, if not the world.
It's a shame the poor city seems to be sinking into the mud of the lagoon in which it is to be found.  Luckily, the MOSE project seems, finally, to be making headway.  It was 37% completed more than a year ago, and should be ready by 2012.
Ideas for saving this jewel in the crown of Italy have been legion, but many have not got off the ground as a result of lack of practicability, funding, or the dilly dallying of Italian bureaucracy.  Even the MOSE project has caused widespread environmental concerns, and may prove to be ineffective, especially if the rises in sea level predicted to be caused by global warming actually come about.
Still, let's hope that this fabulous city is saved.  Venice must be one of the greatest tourist income generators Italy has, if it is not the greatest single Italian tourism asset.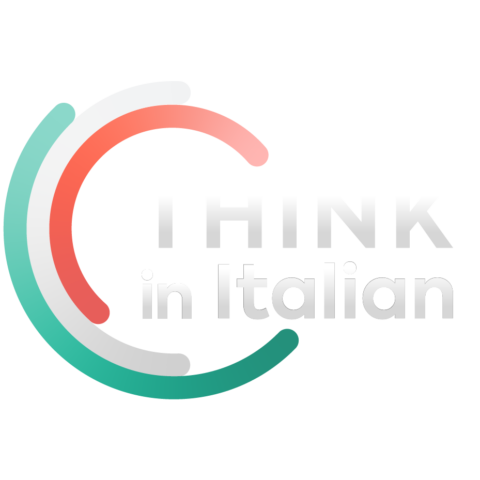 Stop reading, start speaking
Stop translating in your head and start speaking Italian for real with the only audio course that prompt you to speak.
The income which Italy would lose as a result of Venice disappearing is unimaginable.  And the stunning images of Venice, like the one captured in this week's Images of Italy feature,  would become but memories.  Such a pity.
Long Way by Radu Anastase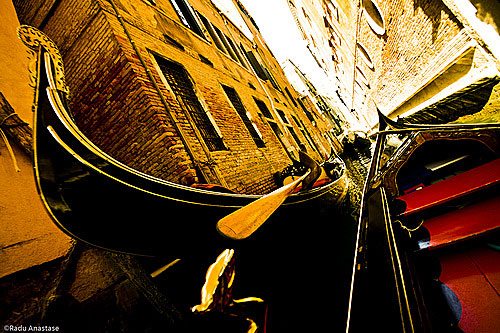 With thanks to Radu Anastase for this interesting view of gondolas on a Venetian canal, and for reminding us just what we would miss if Venice were to be lost.
To see more of this photographers work, check it out on Flickr: Radu Anastase on Flickr
For more information on the MOSE project, see the MOSE proje2ct article on Wikipedia.
And here is an article on the MOSE project from January 2008, which might be of interest:  NPR – MOSE Project Aims to Part Venice Floods by Sylvia Poggioli.