Like a drop of wine?  Me too!  How fortunate I am, therefore, to be living in a country awash with wines, many of them internationally renowned – Barolo, Brunello,  Chianti, Vernaccia etc., and my own particular favourite, Amarone (on special occasions).  While they lie lightly on the palate, they tend to be rather heavy on the pocket.
Some of Italy's wines, though, are extremely satisfying but do not empty your bank account as fast as you consume them.
If you are used to going, as I was, to a wine shop or supermarket in the United Kingdom to buy a bottle or two, picture my surprise and delight when, on moving to Italy, I discovered the magic of cheap but very cheerful sfuso wine.
Imagine yourself, armed with huge empty bottles setting off for your local cantina del vino – wine cellar – and seeing your wine pumped into these from large containers.   It's a little like filling up a petrol can from your local filling station.
The imagining is the reality.  This is how you usually buy sfuso wine.  It's cheap and very palatable as an everyday tipple. Amarone it is not, but Rockefeller I'm not!
Imitation is said to be the sincerest form of flattery and, although I don't want to gratuitously flatter the Italians, I do want to imitate them.  How else can I fully experience "real" life here? Italians buy sfuso wine for everyday consumption and it is the backbone of restaurants' vino da tavola (table wine).
Why?
Well, obviously the price has a lot to do with it, but that's not the whole story.  For the most part it's local wine, free of chemicals and preservatives and you don't pay for costly and unnecessary packaging.  What you get for about €2 per litre is €2 worth of wine; not €1 worth of poor quality wine in packaging that costs 50% of the total price.
Sfuso wine is only good when young.   Most of the grapes used come from small growers, not connected commercially to the bigger wine producers.  The grapes  are the same, their journey somewhat different.  Generally speaking, locally available sfuso wines are made from locally grown grapes; so by buying these wines you are also helping the local economy and  reducing your carbon footprint.
Choice depends very much on the size of the cantina del vino, but the beauty of the system is that you can try it before you buy it.  This is really only a tasting, unless the premises has una mescita (a licence), but if there are a number of sfuso wines … Well!!
Our local cantina del vino, near Barga, not only sells sfuso wine, but also bottled wines, plus grappa, vin santo etc.  It also has a wine shop in town.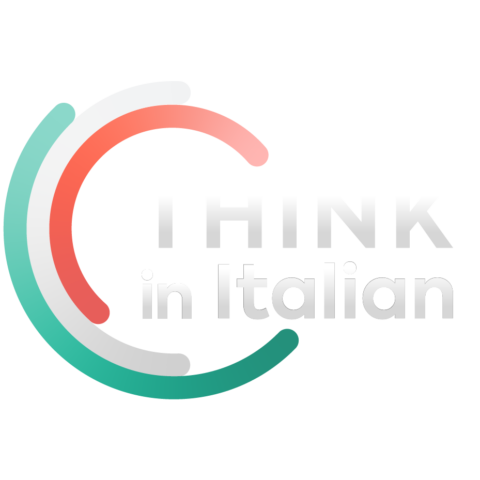 Stop reading, start speaking
Stop translating in your head and start speaking Italian for real with the only audio course that prompt you to speak.
The "Cantina del Fabio" which David and I visited in August, is in Volterra's San Stefano district.  It is a family business that opens up, like an Aladdin's cave, behind its narrow entrance, and welcomes you into its spacious depths.
"Escorted" to the sfuso wine area, we were seated and a discussion ensued as to our wine preferences; closely followed by tasters of both reds and whites, with histories of their origins.  But that was not enough for our hosts.  We had to taste the wines with bread and olive oil, with local cheese and honey, all of which they sell.  A simple trip to try and then buy 5 litres of sfuso wine turned into a wonderfully friendly and informative interlude, over an impromptu and delicious lunch.
A few weeks ago, David and I met a family with a small vineyard near Anghiari (Tuscany).  They pick and press their own grapes and the wine produced is for their consumption or for sale to friends.  We had the good fortune to leave their house 10 litres of wine the richer and only €12 the poorer.  As it was newly pressed we will have to wait a few weeks before we can drink it, but our mouths are already watering in anticipation.
Next time you are in Italy, find out where you can buy sfuso wine and try it for yourself.
If the quality of a good wine is judged only by how expensive it is, you can keep it or, rather, you can keep the pretentiousness.  Sfuso wine is what it is – cheap, cheerful, palatable, local and friendly.
If it's good enough for "ordinary" Italians, it's more than good enough for me. Vino sfuso is one more great reason to visit Italy 🙂
By Jenny M Want
For Jenny, living in Italy is a dream come true. A retired teacher, she now lives in Barga with her partner David.
Immersed in the life there, Jenny passes her time writing, researching, observing and learning.
Jenny has written a fun book for children set in Barga, Tuscany – The Bat of Barga.