Giulio Andreotti, seven time prime minister of Italy and politician, died today at the ripe old age of 94.
A man with an extraordinarily long shelf-life, Andreotti had been in politics in Italy for longer than Queen Elizabeth 2 of Italy has occupied the throne of England.
Rome born Andreotti more or less epitomised all that was bad about Italian politics. He was very much part of, and it could probably be argued, a founding member of, Italy's old guard political class.
Andreotti was suspected of close ties to the Sicilian mafia, implicated in assassinations, corruption scandals, a subversive shadow government organisation, and surrounded himself with corrupt friends. He created pre-production film censorship in Italy and gave his, er, successor, Silvio Berlusconi, a helping hand.
In his heyday, Andreotti's power was absolute and he was known to relish his status.
One well known Andreotti quote was: "You always find the culprit in crime novels, but not always in real life.".
People who knew too much about him often ended up six feet under. Whenever there was a major controversy or scandal in Italy, Andreotti's name popped up.
Beelzebub
The Machiavellian Andreotti was known to his detractors as Beelzebub, a nickname which says it all. To those less disparaging, Giulio Andreotti was known as "Divine Julius" – yet another reference to his emperor-like power.
Curiously, for a man deemed unprincipled by the late Margaret Thatcher, Andreotti was a devout servant of the Roman Catholic church.
Sentenced to 20 Years in Prison
Despite having been convicted of involvement in the murder of investigative journalist Mino Pecorelli and sentenced to over 20 years in prison, Andreotti managed to have his conviction overturned in Italy's appeal courts. Andreotti did have plenty of contacts within Italy's judiciary.
Though never convicted, there was evidence that Andreotti collaborated with the mafia. Andreotti himself has claimed he was hard on Italy's globally infamous gang of organised criminals, and this is true. What is suspected, though has never been proven, is that his mafia ties were becoming a little too hot to handle, in which case, conveniently, he decided to use his political weight to lock a few up. And he did. It must have worked because nobody tried to kill him. Well, he could probably have told Italy's cops which ones needed to be arrested, and, perhaps, provided a little sticky evidence to boot.
A Life Littered with Controversy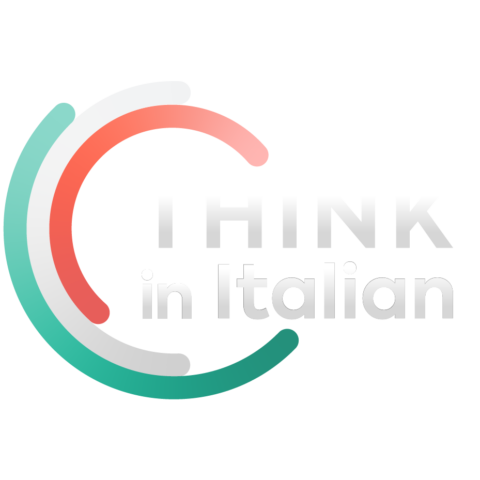 Stop reading, start speaking
Stop translating in your head and start speaking Italian for real with the only audio course that prompt you to speak.
Andreotti's long life really was littered with controversy, yet he managed to survive it all and keep himself out of prison until he was 94.
Will Italy's old guard die with Giulio Andreotti? Not a hope – Andreotti demonstrated just how long wily Italian politicians can last and get away with murder. He was an inspiration.
Reactions
Italy's Twitter feeds were alive with comments, both positive and negative about Giulio Andreotti's death. While some Italian Twitter users bid Andreotti good riddance, others tweeted that he merited respect.
Andreotti is not to be given a state funeral, which is odd for someone who was Italy's prime minister seven times, even if one of those times Andreotti headed Italy's shortest lived government ever – it lasted 9 days before falling foul of a confidence vote.
Italy's president Napolitano's comment on Andreotti's leaving this earth was a rather guarded "history will be his judge". Napolitano, an ex-communist, will have been aware of Andreotti's dislike of communism. In fact, Andreotti worked very hard to keep Italy from falling into the hands of the dreaded communists. He was even part of the secretive anti-communist Gladio plan, although he did not admit his participation, nor the existence of Gladio, until well after the perceived communist threat had passed.
Silvio Berlusconi lamented Andreotti's claiming that the man, like himself, has been persecuted by Italy's magistrates.
Did he do Anything Good for Italy?
Not much, by the looks of things. Andreotti reportedly boosted Italy's trade with Arab nations around the Mediterranean and promoted commerce with the then Soviet Union.
Andreotti was also instrumental in setting up a development fund for Italy's south, even if the south of Italy remains in economic doldrums to this day. Southerners still head in droves towards Italy's north in search of a job and a future.
The rest of the time he spent playing his Machiavellian power games, the complexity of which must have taken up rather a lot of his time. Italy's politicians, and Andreotti was no exception, don't seem to do much to benefit the nation that spawned them. In actually fact, these strange people tend to spend as much time as possible milking the nation for all its worth. Silvio Berlusconi seems to be highly adept at this too, alas.
Beelzebub 2
Italy already has its Andreotti replacement – Silvio Berlusconi who appears equally wily, controversial, and slippery. With the exception of implication in killings, Berlusconi has quite a bit in common with Giulio Andreotti.
Now Beelzebub has moved over, so to speak, the time has come for Berlusconibub to ascend to the throne of total power in Italy. And Berlusconibub is well on the way to getting there.
More information on the complex life of Italy's former number one power monger can be found on Wikipedia or watch the award winning film Il Divo. You can read more about the film, plus an interview, where I got the Thatcher comment, by the Guardian's John Hooper with the late Andreotti here: Prince of Darkness