Foody is the Milan 2015 Universal Exposition mascot. He's supposed to bring good luck. That's why he's called a mascot. But Foody is also Italian. Things don't always go as you'd expect them to in Italy.
Foody may be failing in the expectations placed on him. All he's managed to do so far is give a lot of people a lot of headaches. The organizers first and foremost. A deluge of abuse was hurled at them on Tuesday, not just for the excruciatingly embarrassing translations, into English, of what Foody and his mates are all about, but also for the whole disconcerting idea of creating eleven brainless cartoon characters that look like fruit but sound just like the inane, fame-seeking characters that Italy has all too many of at the moment. Characters like "Rodolfo the fig. gym addicted .. a real Casanova. He loves poker, singing the karaoke and posing for paparazzi". He may only be a fig, but he seems to like his booty, and getting fruity with it too… a bit like Italy's former prime minister you could say.
Is this really the image Italians want to be showcasing to the world? I, for one, have my doubts. You might too when you've read through this post. Anyone would have, especially if you live in or love Italy, speak English, and don't enjoy seeing your adopted home open itself up to an onslaught of self-imposed ridicule and derision.
A-wop-bom-a-loo-mop-a-lomp-bom-bom!
People who are passionate about their country, about culture, and about language, are usually the kind of people who buy tickets for international events like Expo 2015. They also tend to take offence when they see their language and their idea of cultural symbols decimated in cartoon creations the likes of: "Guaglio' the garlic – he is curios, noisy and egocentric. He prides to have 3 degrees and 6 masters but his dream is to be on stage. Single committed, he dislikes to be confused with onion." Little Richard's a-wop-bom-a-loo-mop tooty fruity lyrics might actually have caused less damage as an English translation here. At least it would have a raised a smile, instead of an outcry.
Once you've stopped laughing, I'd like to point out that Guaglio', apart from being unpronounceable, is also potentially unfathomable to anyone outside of Italy (it means "hey mate / boy" in the vernacular and sounds like the Italian word for garlic, the erudite vegetable he's supposed to be representing). He's also not the best role model for a society looking for a new future.  Guaglio' may be an intelligent guy with 3 degrees and 6 post-graduate qualifications (which I presume they meant by "masters"), but why on earth would the Expo 2015 organizers then turn him into a wannabee celebrity? And what's all that about being a single committed?
Maybe the organizers should be worrying less about Guaglio's relationship issues and more about committing (to a secure institution) the person(s) who came up with this whole idea in the first place. Which would be Disney Italia. Not your usual choice for an elevating branding exercise. The world wants moral and cultural guidance, Italy gave it Casanova cartoon vegetables with crooked eyes and evil grins.
Laughing – or for crying – out loud
That's exactly what I felt like doing – crying, not laughing, out loud – when I landed on Expo2015 Milan's mascot page yesterday, drawn in by the enlightened invitation that is de rigueur for a cultural event of this calibre:  "Come and be friends". Impressed? No, neither was I. For a second I wasn't sure if I'd clicked on the CBeebies cartoon page instead of the cultural showcase of the decade.
Alas, I was in fact on the web portal of an event which aims to build a better future for man and his world, and I was looking at the cultural icons that Italy was investing its future in. And who might these cultural facilitators be? These saviours of a nation on the brink of collapse with rocketing unemployment, a bungling political class, rampant corruption and eroded values? Oh, that would be Gury the watermelon, Pomina the apple, Max Mais the Blue Mais. I think the translator might not have realized that mais isn't an English word. We tried to suggest they translate it to sweetcorn. Now that works, doesn't it: Max Sweetcorn, the Blue Sweetcorn. Very, ehmm, punchy. Then there's Arabella the orange: demure and clumsy, looking for true love, harmless, can't understand jokes and that's why they keep making fun of her. Ooh, I can't wait to meet her, maybe I'll even introduce her to my 8-year-old. Think how inspired she'll be to achieve great things.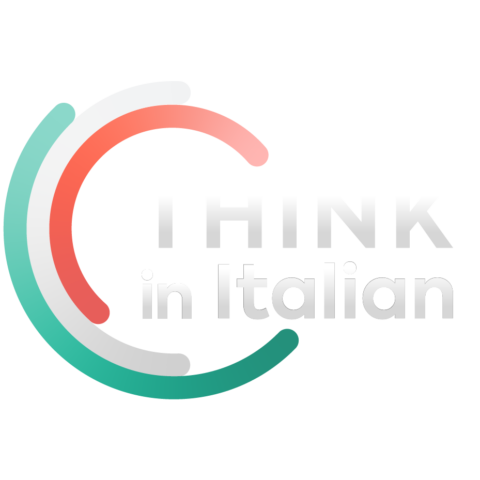 Stop reading, start speaking
Stop translating in your head and start speaking Italian for real with the only audio course that prompt you to speak.
Next up is Josephine the banana: the exotic beauty, whose dream is to enter in the show business.  I was beginning to see a pattern by then. Bad translations and the new holy grail for upwardly mobile vegetables: becoming a celebrity, posting on Facebook, posing for paparazzi, or establishing oneself as a "famous actor in Bollywood flourishing industries". And where the veggie go, man will follow. Obviously. We all know the 5-a-day rule. And there's 11 of these guys. If Gury's not doing it for you, then wait till you meet Manghy the mango, who's "sweet, generous, sexy".  What a great message for future generations: a sexy mango. It's a pity they didn't check their cultural references ,though.  Where I come from, if your mango's mangy, then you should be chucking it in the recycled organic waste rather than trying to build a brand with it.
The future's in the fall-out
True to the tradition of an event of this scale,  the Expo 2015 organizers have also invested in a fallout plan. A fallout? Shouldn't that be legacy? I was at the London Olympics, and the feel-good, post-event buzz organizers were hoping would jump-start a new era of growth and stability was definitely called a legacy. But no, not in Milan. Not at Expo 2015. The website definitely twaddles about the "fallout on the economic and employment plan". Maybe they'd had a word with Max Mais who is "a valiant predictive, able to predict future" and had been warned about the danger of posting such toxic translations.
Rapping our way to a new Republic
The words of Giorgio Napolitano, the Italian president of the Republic, sum up exactly what's wrong with the Expo2015 branding. Speaking at the handover from Expo Shanghai 2010, he said: "We strongly rely on what you are preparing for the Milan Expo. You have to be ready to take this baton and start running.. to organize an Expo that matches our reputation and capabilities and keeps up with the expectations of the whole world." In a country that seems to have lost its moral compass, I think we have as much chance of getting back on track with the Rap Brothers as we do with Renzi.  But then again, maybe Renzi has the same immense passion for rap music as the friendly radishes (it's plural dear translator, rapanelli means there are two of them). And at a push, you could say Italy has a reputation for looking "innocent and sweet" while actually being "really fierce and sporty".
With capabilities like that, who wouldn't want to invest in Italy? In a country where figs pose for the paparazzi,  the mangos are mangy but like singing and signing autographs? We're definitely off to a running start with these guys.
Editor's note: Some of the translations quoted here have now been tidied up a little. The tacky cringe factor remains though 😉
By Denise Muir
Denise Muir is a Scottish lass who ended up in Abruzzo through no fault of her own. "It was the wine that did it!".
Nevertheless, she stayed and has been living on and off in Italy for 20 years, translating for the media, advertising and publishing industries and running marathons in her spare time.
She recently started a blog about (literary) life in Italy in order to explore in words what she thinks of as her on-off love affair with Il Bel Paese.